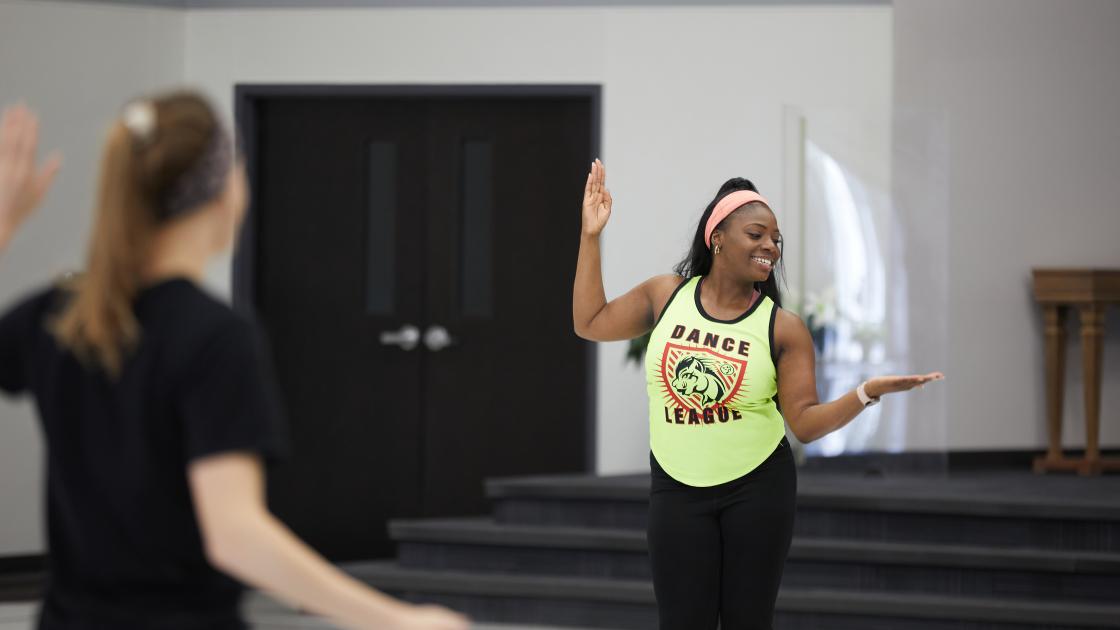 Aspects of a Learner | Barra Madden
After graduation, fourth-year medical student and MEDPREP alumna Barra Madden is heading to Duke University to complete a psychiatry residency. Though she began with dreams of becoming a professional dancer, the multi-talented dynamo experienced personal and familial health challenges that forever changed her life – and her career path.
TELL US ABOUT YOUR CHILDHOOD.
I was born and raised in Rochester, New York. As a child, I always wanted to be an entertainer; I loved performing and dancing. I was so sure that I would be a famous dancer one day. My dream was to tour around the world with Beyoncé as a back-up dancer. My dream later switched to medicine after witnessing my grandmother's health decline due to diabetes.
WHAT'S THE ODDEST OR YOUR MOST FAVORITE JOB YOU HAD AS A TEEN?
It's a tie between Mcdonald's and Episcopal Senior Life Nursing Home. Mcdonald's was my first real part-time job and I enjoyed creating my own unique McFlurry and shakes. You must try Oreos, apple pie, and vanilla ice cream mixed. You will thank me later!
I also loved working at the nursing home as wait-staff, serving meals to the elderly residents. They truly became my family, and I would spend time with them on my days off. The hardest part of this job was becoming too attached and later having to attend funerals of those who I truly began to love over the years.
TELL US ABOUT YOUR EDUCATIONAL PATH.
I attended the University of Rochester in New York, and obtained a BS in molecular genetics. I did a minor in epidemiology and a cluster in American Sign Language (ASL). If I could rewind time, I would have majored in ASL because I loved learning about the culture.
I graduated from the University of Rochester in 2015 and felt extremely burnt out after school. I knew that I needed a break and sought an opportunity to work as a medical scribe in the emergency department for one year. I then enrolled in the Medical/Dental Education Preparatory Program (MEDPREP) for two years before matriculating into medical school.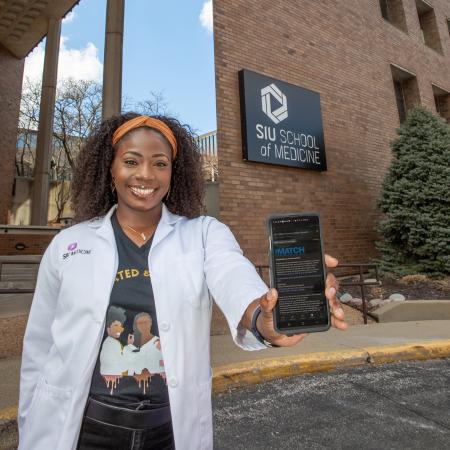 WHAT INSPIRED YOU TO BECOME A DOCTOR?
My grandmother, Lavivian Brown, is my reason for medicine. I watched her health begin to deteriorate when I was a teenager. She had unmanaged diabetes that led to kidney failure, and has since been on dialysis for the past 16 years. She is the epitome of strength and my role model in life. I had a bad connotation of medicine and the health care field after attending a lot of clinical visits with her. The physician-patient relationship lacked compassion — my grandmother was her diagnosis and that alone.
My life changed in 2012 when I became a patient for the first time. At the age of 19, I had a stroke in my sleep. Through this experience, my perspective of health care and medicine was changed. The neurologist showed me compassion, talked about my education and extracurricular activities, and was truly invested in Barra as an individual — not a diagnosis. At this moment, I knew medicine was my destiny. I aspired to be the physician that could show people compassion and provide hope during the darkest moments of their life.
WHAT ARE YOUR PLANS AFTER EARNING YOUR MD DEGREE?
I am going to be a psychiatrist. I came into medical school thinking emergency medicine and quickly fell in love with psychiatry. I have chosen a career in psychiatry to provide patient-centered health care to populations made medically, socially and economically vulnerable due to systemic inequities. I am committed to serving marginalized communities via social justice advocacy, health equity and mental health reform.
WHAT MIGHT WE FIND YOU DOING OUTSIDE OF SCHOOL?
I am a Zumba instructor! Outside of school, you can find me holding free classes for the community of Springfield. I started Zumba in 2019 at the YMCA and immediately loved the sense of community, fun and networking opportunities. I soon began to realize that only a certain demographic was present during most of these classes. I wanted everyone to experience the love of Zumba despite financial limitations. I began partnering with minority churches in the community, and we now hold classes on a bi-monthly basis.
What I love the most about my time spent at SIU is the opportunity to join groups and committees and make a difference at our institution. I am the past co-president of the Student National Medical Association (SNMA), an organization founded in 1964 as a subdivision of the National Medical Association. SNMA has a goal of increasing minority enrollment at medical schools across the country.
WHAT'S SOMETHING PEOPLE MIGHT BE SURPRISED TO LEARN ABOUT YOU?
People would be surprised to know that I am an introvert. I have a sociable personality and love spending time with friends, but I really value my alone time.
Also, during my gap year, I was featured in a music video dancing choreography with a dance team in Rochester, New York. That was such an amazing experience.
WHAT'S YOUR MOTTO OR FAVORITE QUOTE?
"If there is no struggle, there is no progress," by Frederick Douglass. Through my experiences, I learned that life is not easy and there will be many challenges and setbacks. I now embrace my struggles and utilize them as tools to help me advance in my career. Every morning, I look in the mirror and say, "I am resilient, and I have the strength to overcome any challenge in life."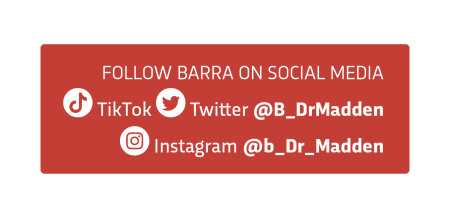 My family is my everything and the biggest cheerleaders in life. My mother name is Pamela and my dad name is Barry. I have 3 siblings; Kentrayl (older brother), Takara (older sister), and Perriyone (younger brother). I also have 5 nieces and nephews. We are a close-knit family and being away in medical school (distance of 12 hours to be exact) was a challenge. We talk every day and have weekly zoom calls. I have an "invasive" family — there are no secrets between us, and I love that. Everyone is extremely outgoing, and we love to laugh. I always say that we need a TV show in the future because we are a hilarious family that loves to have fun!