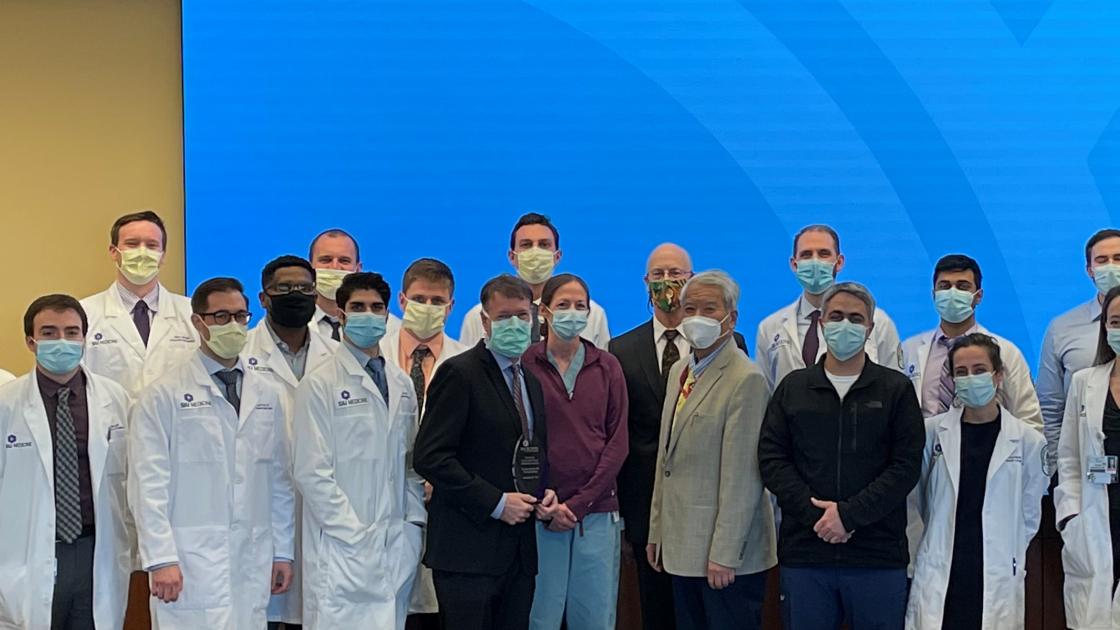 Dr. Theodore Ganley presents 35th Annual Mimi Covert Cameo Memorial Lectureship
Visiting Professor of Orthopedic Surgery Theodore Ganley, MD, presented the 35th Annual Mimi Covert Cameo Memorial Lectureship on Nov. 22, 2021. Ganley is an attending orthopedic surgeon at the Children's Hospital of Philadelphia and an associate professor of orthopedic surgery at the Perman School of Medicine at the University of Pennsylvania.
He co-founded the publication "Research in Osteochondritis Dissecans of the Knee," or ROCK. Ganley's areas of expertise include ACL reconstruction in elite athletes, arthroscopic meniscus repair and athletic injuries of the knee and shoulder, osteochondritis dissecans of the knee and elbow, ACL reconstruction in patients with open growth plates, cartilage preservation, pediatric fractures and trauma and sports medicine.