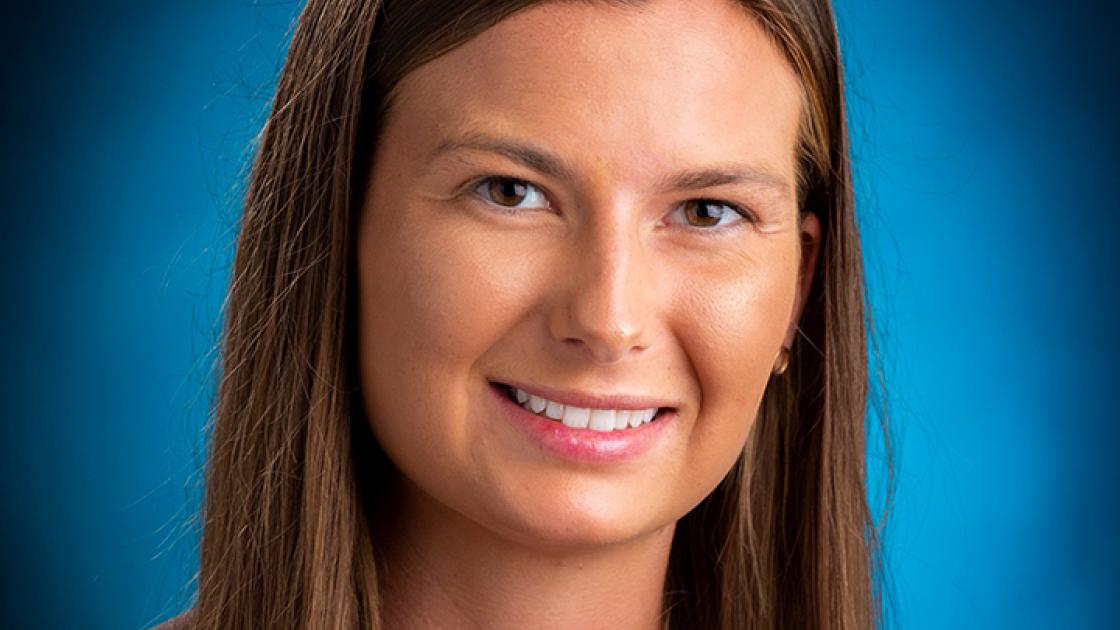 Grad students compete in 3-Minute Thesis challenge
SIU School of Medicine graduate students Olivia Slater and Savannah Brannan (Pharmacology) and Bristi Poudel (Physiology) competed in the 3-Minute Thesis (3MT) competition in Carbondale on February 3.  Savannah won third place (pictured) and Bristi won the People's Choice Award. 
The 3MT is a research communication competition originally developed by The University of Queensland in 2008. Over time the contest has exploded in popularity, and 3MT contests now occur worldwide at more than 600 universities and institutions across 65 countries.

The 3MT competition challenges students to summarize their research or scholarship for a non-specialist audience using only three minutes of speech and a single PowerPoint slide, following predetermined guidelines. The first place winner will be representing SIU in the 79th Midwestern Association of Graduate Schools (MAGS) 3MT Competition at the 2023 Annual Meeting on March 31 in Chicago.