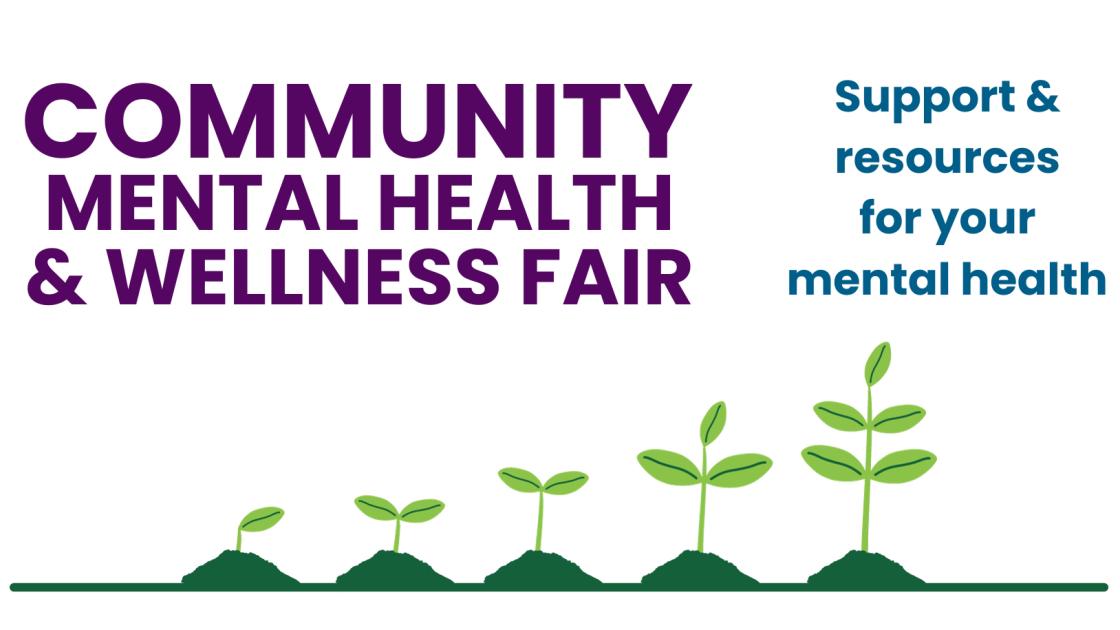 Mental Health and Wellness Fair in Springfield October 7
Has stress taken a toll on you or a loved one? Would you like to improve your mood, your coping skills or your overall mental health?
Community members are invited to attend the Mental Health and Wellness Fair on Saturday, October 7, from 9 a.m. to 3 p.m. in the Lanphier High School Commons, 1300 N. 11th Street. The Illinois Behavioral Health Workforce Center (BHWC) and SIU School of Medicine are sponsoring the event.
Guests can access resources and gain tools for better coping and communication skills. They can learn the signs, symptoms, myths and misconceptions about mental health challenges. Health and wellness workshops will take place throughout the day, and attendees can enter to win door prizes.
"The Springfield community is coming together to boost our residents' social well-being," said Dr. Kari Wolf, CEO of the BHWC. "We hope you will spread the word and join us at the wellness fair. Everyone can benefit from tips and skills to improve our quality of life."
A wide range of organizations will be sharing information at the fair: the Phoenix Center, Fifth Street Renaissance, the Urban League, Familia Dental, Molina Healthcare, Memorial Behavioral Health, Sangamon County Community Resource Department and the Springfield Center for Independent Living, as well as SIU's Simmons Cancer Institute, Alzheimer's Center, Survivor Recovery Center and the BHWC.
Parking is free and will be available in the Illinois EPA parking lot adjacent to the high school.