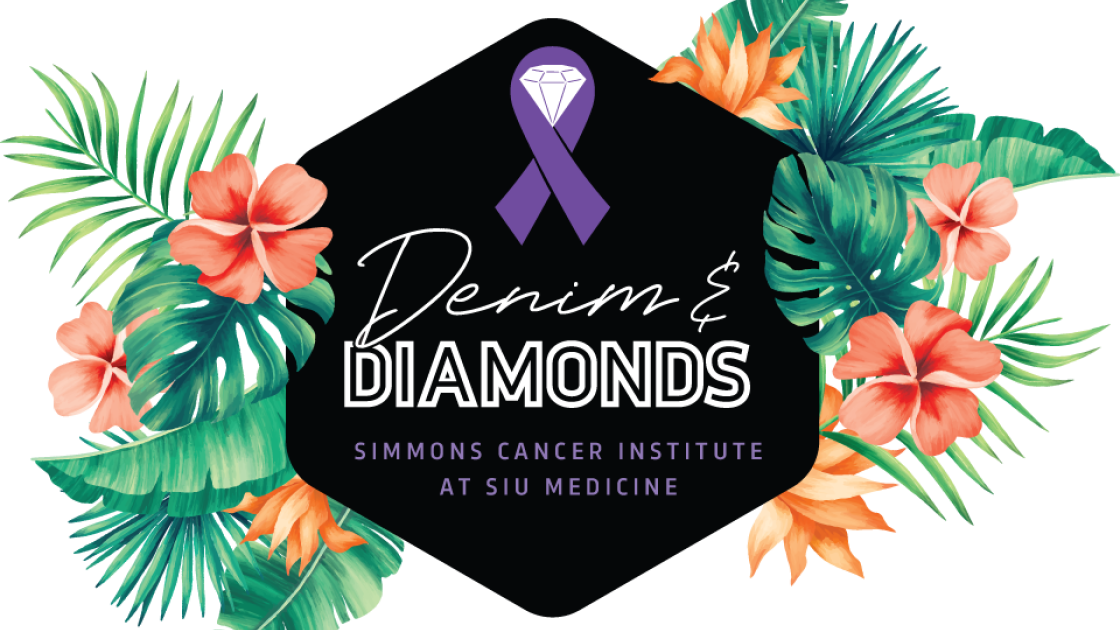 Simmons Cancer Institute hosting Denim & Diamonds gala on Oct. 8
Simmons Cancer Institute (SCI) at Southern Illinois University will host its 22nd annual Denim & Diamonds fundraiser at 6 p.m. on Saturday, October 8, at the Crowne Plaza Springfield, 3000 S. Dirksen Parkway.
The glitzy event features auctions, raffles, live entertainment and fine dining. Guests are encouraged to dress in formal attire, denim or mix-and-match for a fashionable combination.
The live and silent auction items include vacation-home getaways, gourmet dinners, sporting event tickets, original artwork, one-of-a-kind jewelry and much more. Dinner will be followed by live music from the Craig Russo Latin Jazz Project.
"Denim and Diamonds is very near and dear to my heart," said Deb Sarsany, chair of the 2022 event. "Like most everyone I know, I've lost a loved one to this devastating disease. Cancer does not discriminate. Denim and Diamonds lets our community join together for a common cause. During the 'Hot Havana' evening we have planned, your participation will really help make a difference."
Tickets are $125 per person or $1,250 for a table of 10. Call 217-545-2955 or register online at siumed.edu/cancer.
Denim & Diamonds generates support for local cancer research and programs that address the needs of Simmons Cancer Institute's patient population. SCI clinicians view the physical aspect of cancer treatment as just one of the approaches to care. They are committed to healing the whole person, and offer a variety of complementary therapies, such as yoga and fitness classes designed to improve patients' lives. These are free to all patients in the area, their family and caregivers, regardless of where they receive cancer treatment.
This year's Denim & Diamonds presenting sponsors are Memorial Health and Simmons Hanly Conroy.
Major sponsors are Isringhausen Imports, Jeff and Tina Bennett; The Noonan Patton Group at Merrill Lynch; BRANDT; Roland and Linda Folse; Levi, Ray & Shoup Inc. and Walgreens.
Media sponsors are Capitol Radio Group, Illinois Times, Mid-West Family Broadcasting and Springfield Scene magazine.
The mission of Simmons Cancer Institute at SIU is to serve the people of central and southern Illinois by addressing their present and future cancer needs through education, research, patient care and community service.