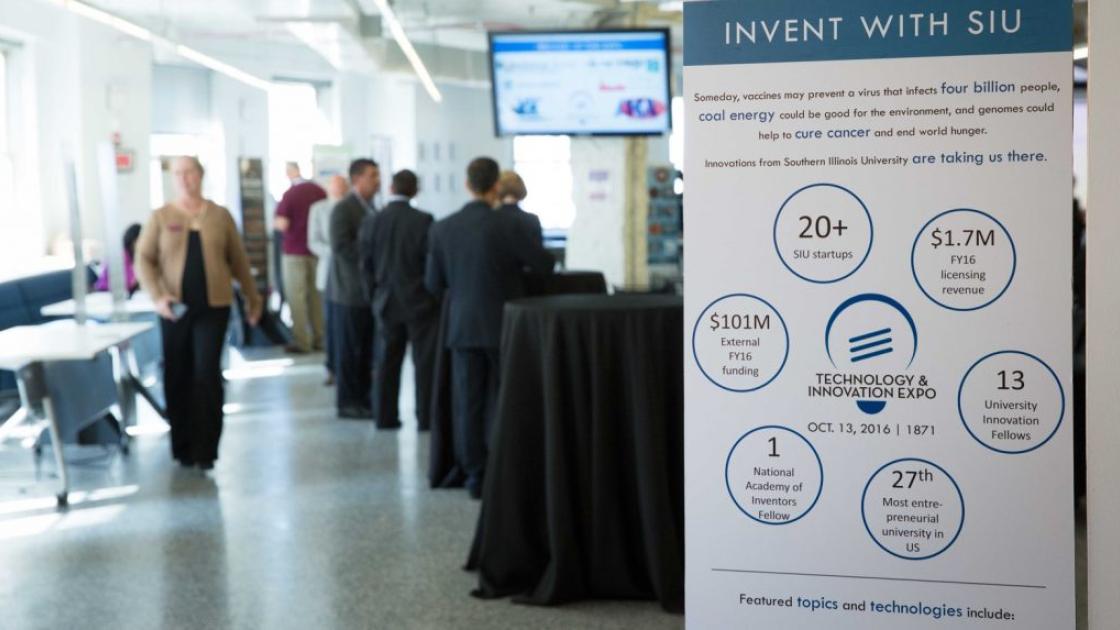 SIU Technology and Innovation Expo in St. Louis to showcase research and enterprise
by Tim Crosby
ST. LOUIS – Innovators, inventors and entrepreneurs from across the Southern Illinois University System will be on hand next month in St. Louis when the university plays host to an event aimed at bringing together research and enterprise.
The SIU Technology and Innovation Expo is set for 2 to 7 p.m. Thursday, Oct. 5, at the T-REX Innovation Center. The event will bring some of the university's top researchers together with business leaders and entrepreneurs for an afternoon conference and networking event featuring technology demonstrations by campus participants.
The event will showcase technologies and research by faculty from SIU's Carbondale, Edwardsville and School of Medicine campuses. Those attending can look forward to technology presentations, interactive exhibits and more. For more information on the agenda, and to register for the event, visit SIU Technology & Innovation Expo – Southern Illinois University.
"This year, the SIU System Office of Technology Management and Industry Relations team has worked with our researchers and inventors to organize this event focusing on the future and how the SIU campuses are making future ideas a reality today," said SIU System President Daniel F.  Mahony. "Our broad range of presentations demonstrate how our professors are on the cutting edge of new breakthroughs that can have immediate impacts. Their work also illustrates our desire to build strategic partnerships with industry to promote the commercialization of these important discoveries."
Organizers invite all current or prospective corporate partners, investors, policymakers, media partners and other supporters of innovation and SIU to register for the event. There is no charge to attend the conference, but registration is encouraged.
Mahony will give opening remarks, followed by keynote speaker Deborah Wells, a biomedical engineer with 28 years of space industry experience.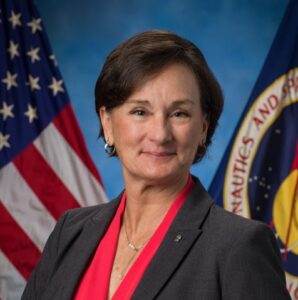 Beginning in 1988, Wells contributed to more than 100 space shuttle missions, helping design the experiments aboard those flights and building the knowledge base that keeps today's astronauts aboard the International Space Station and the ISS National Lab healthy. She also worked as the life sciences services contract lead for the development of Kennedy Space Center and Dryden Flight Research Center for astronaut research, as well as for the design, construction and start-up of the Space Life Sciences Laboratory – the first facility in Space Florida's Exploration Park.
Wells recently transitioned to Johnson Space Center, where she leads human spaceflight technical integration contract support for the Orion Program. Most recently, she landed as a strategic planner at Leidos Inc., an innovation leader in astronaut health, engineering and science.
Following Wells' talk, researchers from across the SIU System will present a series of 10 technology briefings and demonstrations, with a midway break. The expo closes with a roundtable discussion of artificial intelligence.
Media availability
Journalists who would like to interview SIU System President Daniel F. Mahony may contact John Charles, executive director of government and public affairs, at jcharles@siu.edu.