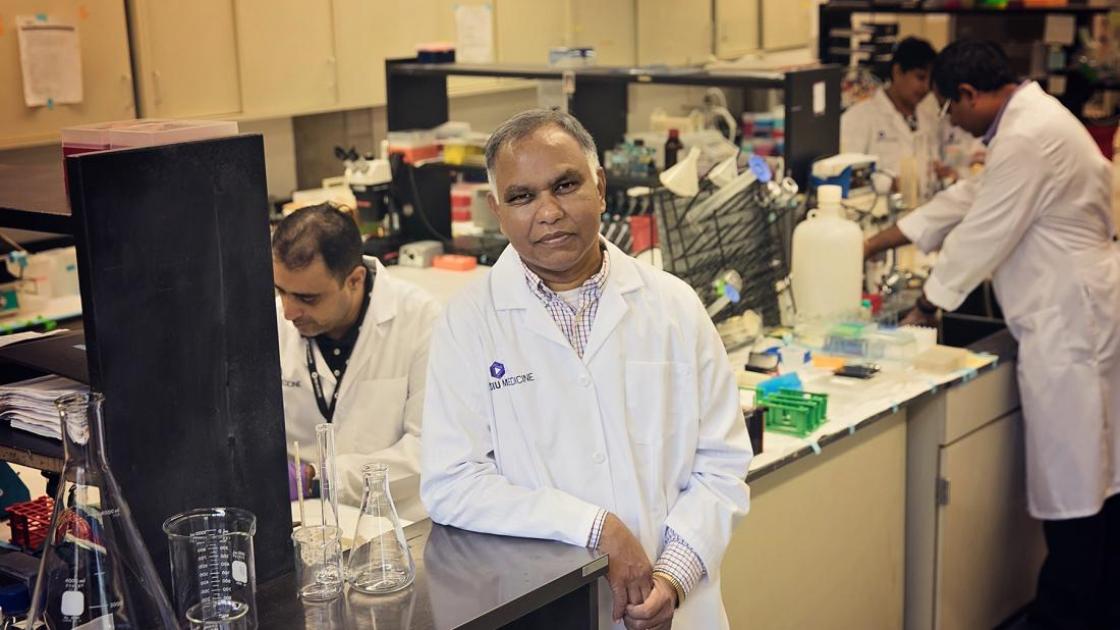 Study of Green Tea Extract May Yield Key to Hearing Protection for Cancer Patients
SPRINGFIELD, ILLINOIS: If you could take a drug that would help cure your cancer, but it would make you go deaf, would you still take the drug?
Cisplatin is a widely used anticancer drug that unfortunately carries some major side effects, including hearing loss and damage to the nerves and kidneys. Its high toxicity often requires dose reductions or the use of less effective alternate drugs.
Cisplatin-induced hearing loss can range from 50-75 percent in adults. When the drug is used to treat neuroblastomas in pediatric cancer patients, extreme care must be taken because hearing loss can hamper speech, cognition and social development of the child.
Vickram Ramkumar, PhD, professor of pharmacology at SIU School of Medicine, has received a new $2.3 million grant from the National Institutes of Health (NIH) to explore the properties of a green tea extract, epigallocatechin gallate (EGCG), which offers protection against cisplatin-induced hearing loss. It builds upon his lab's ototoxicity research with Debashree Mukherjea, PhD, assistant research professor, and Leonard Rybak, MD, professor emeritus, both in the Division of Otolaryngology, Department of Surgery.
"Chemotherapy can be daunting, so anything you can do to end a side effect and ease the patient's recovery is a win," said Dr. Ramkumar. "We are encouraged that our studies could lead to the design of a safer treatment for cancer care."
The research team had earlier identified a protein called signal transducer and activator of transcription 1 (STAT1) that is involved in the activation of inflammation and cell death pathway in the ear induced by cisplatin. The new studies will test how STAT1 is affected by different doses of the green tea extract EGCG, and examine if it has different benefits by gender and by timing of the doses. The group will also examine whether EGCG interferes with the anticancer benefits of cisplatin, as these drugs will be administered together to treat cancer (cisplatin) or reduce hearing loss (EGCG).