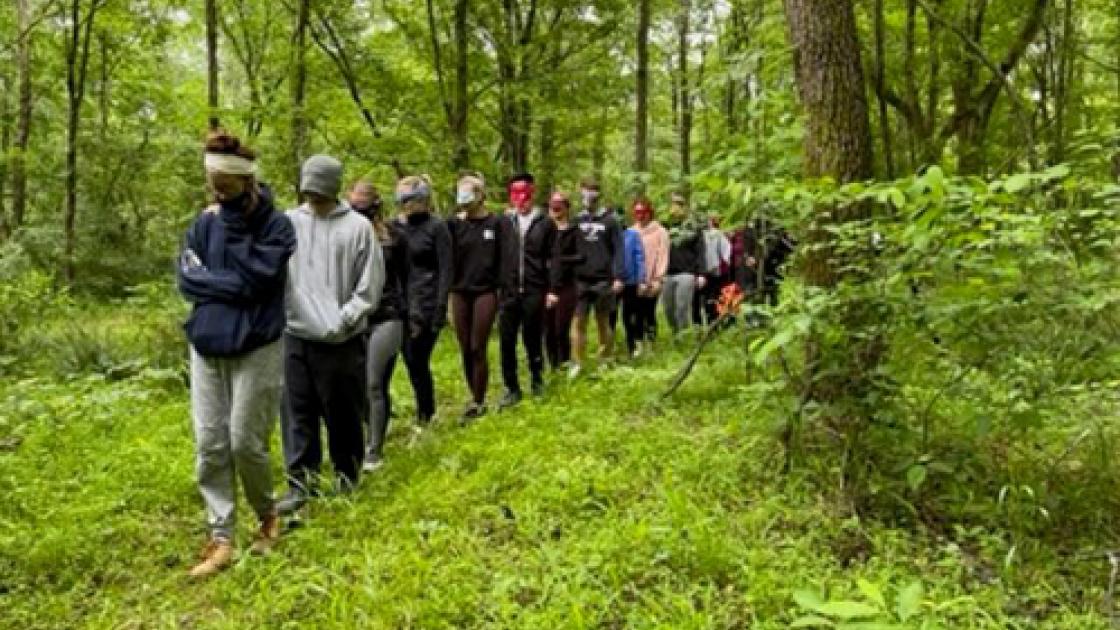 Students tackle teambuilding course
The 2021-22 Lincoln Scholars Program students and the Physician Assistant students in the Class of 2023 joined forces on May 29 to complete the Touch of Nature (TON) TEAMS course. They did a great job building connections, learning important team concepts, and worked together to solve all the challenges that were set before them.  
The TEAMS course was brought back as part of the PA Program orientation activities, as a result of suggestions from the Diversity, Equity and Inclusion Council and our alumni who felt it had been an important component of the PA Program curriculum.