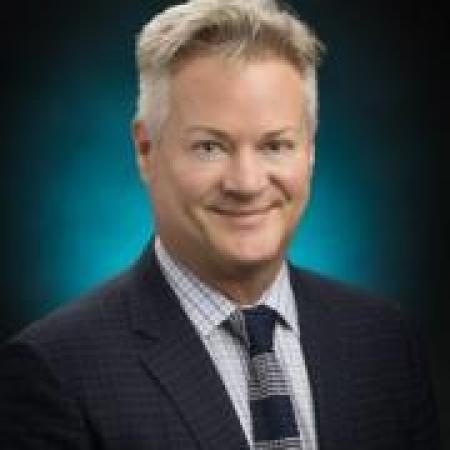 Jeff Franklin
Jeff is the Director of CRHSSD and has over 18 years of professional experience with a special interest in the areas of Coordinated School Health Education, Bullying Prevention, Social and Emotional Learning, and Youth Development. He is a certified Master Trainer for CATCH and the Michigan Model for Coordinated School Health Education and has a Master's Degree in Education. Prior to joining the staff of CRHSSD as the Illinois Delta Network Project Coordinator, he worked as an Educator for the University of Illinois Extension and also served as an Elementary School Health Educator providing oversight of the implementation of the 8-component coordinated school health model. Jeff has also presented and co-presented on the regional, state and national levels in the areas of school health, bullying prevention and social and emotional learning.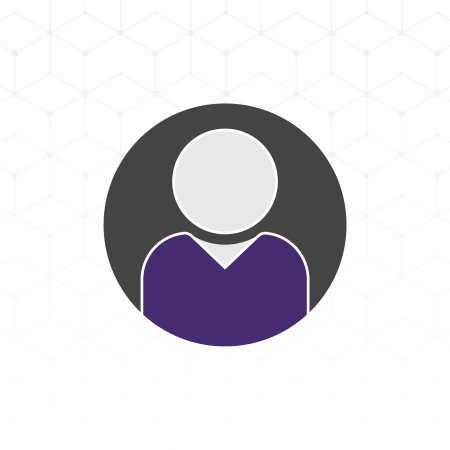 Kitty Juul
Kitty grew up in Carbondale, Illinois, and has recently returned, bringing with her over 25 years of experience working throughout the U.S. in rural and frontier communities in a variety of community planning and public health-related capacities.  Through work and volunteerism, she has always been committed to decreasing health disparities, enhancing community resiliency, and social, climate, and environmental justice.  She is currently enrolled in a doctoral program at Southern Illinois University. She has a Master of Community and Regional Planning degree from the University of New Mexico, and a bachelor's degree from the University of Colorado.  At SIU Center for Rural Health and Social Service Development Kitty serves as Director of the Substance Use Disorder Leadership Center and manages several other opioid-related projects, such as the Rural Opioid Prescriber Training Program and the Certified Recovery Support Specialist Pipeline Program.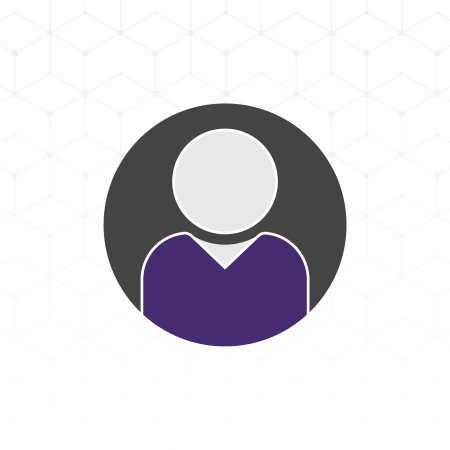 Kristen Caraker
Kristen joined SIU School of Medicine in 2021 as a project coordinator. She obtained her Masters in Social Work from SIU Carbondale with a focus on children, youth, and family. Kristen received trauma-focused training with SIU School of Medicine's Trauma Based Behavioral Health Fellowship. She has a background in child welfare and crisis assessment and counseling in rural communities. Kristen previously worked as a research assistant for the Center, supporting the Illinois Delta Project Grant, as well as focusing on mental health and social-emotional learning in schools. Through her work as a program coordinator, Kristen addresses behavioral health education, substance use disorder, recovery and prevention in rural Illinois communities. Kristen is an Illinois Drug Endangered Children Trainer and is committed to helping individuals and families thrive.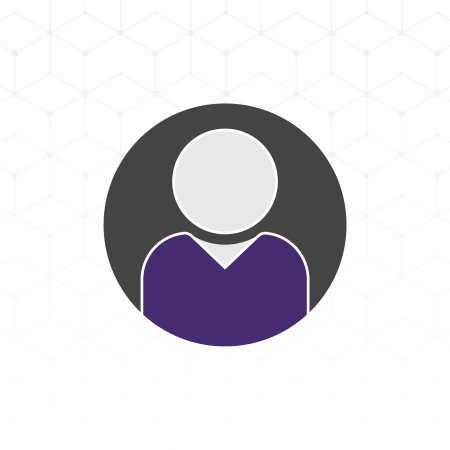 Ashley Moss
Ashley is the Illinois Delta Network Project Director for the Center for Rural Health and Social Service Development. Her educational background is in nutrition, public health, and health education.  Much of Ashley's career has been spent serving southern Illinois in various roles including coordinating health and nutrition efforts for our area youth.  Joining the Center, Ashley is excited to be able to provide a comprehensive approach to addressing the needs of our area youth and young adults.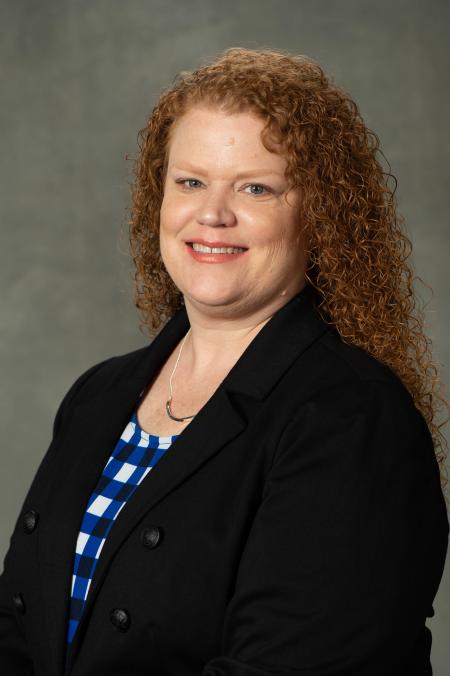 Amanda Roberts
Amanda joined SIU School of Medicine in 2021 as a Program Coordinator. She obtained her MBA and Bachelor in Management from SIU Carbondale. Amanda has worked the lasts 25 years in various healthcare roles focusing on improving patient outcomes throughout southern Illinois and Missouri. Through her work as a Program Coordinator, Amanda works to expand telehealth throughout all Illinois rural communities and facilitates the Prescription Monitoring Program efforts amongst local health departments. Amanda is also an Illinois Drug Endangered Children trainer, which aims to identify children at-risk and encourage collaboration amongst key stakeholders to provide the best outcome.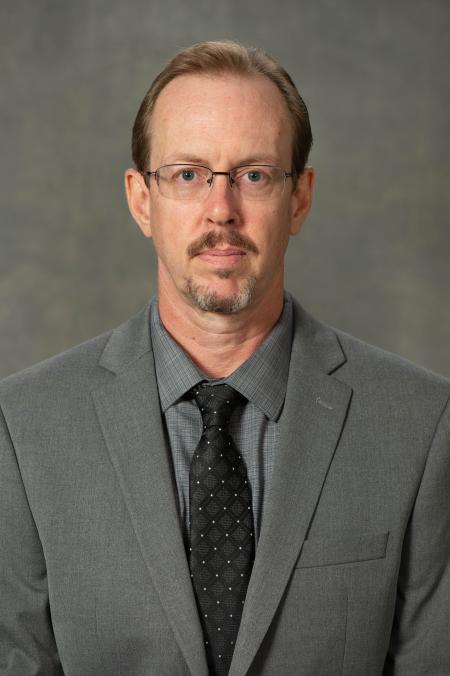 Brent Van Ham, MS, RN, CDC, CADC,
Brent holds a Master's degree in Rehabilitation Counseling from Southern Illinois University and is a Certified Rehabilitation Counselor, specializing in Substance Use Disorder prevention, treatment and recovery. He is also a Registered Nurse with many years of experience in multiple clinical settings, including physical-medical rehabilitation and medical-surgical care. Brent is especially interested in novel approaches to address health and resource disparities affecting rural and minority populations.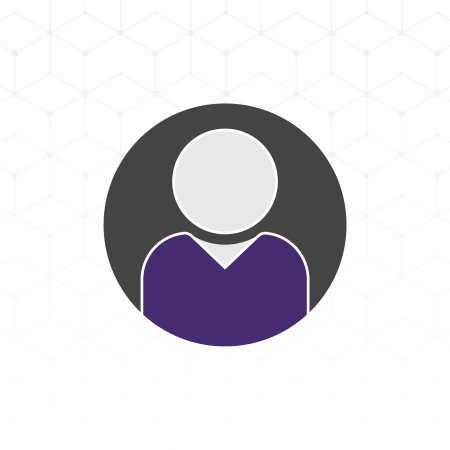 Liesl Wingert
Liesl is the Rural Health Project Coordinator for the Eastern region of the SIU School of Medicine – Center for Rural Health and Social Service Development, serving 20 counties in the eastern portion of southern Illinois.  She holds a Bachelor of Science degree from Indiana University in Human Development and Family Studies, with a minor in Sociology, as well as a Master of Health Administration degree (MHA) from the University of Southern Indiana and is currently a Certified Drug Endangered Children trainer with the National Alliance for Drug Endangered Children.  She has worked in the medical field in various capacities for the past 35 years.  Her areas of special interest include medical career pipeline programs, grant writing and management, Peer Recovery Specialist development and training, addiction and recovery issues, drug courts, community drug coalition and DEC alliance development, sober living home development, MAT expansion, and health education.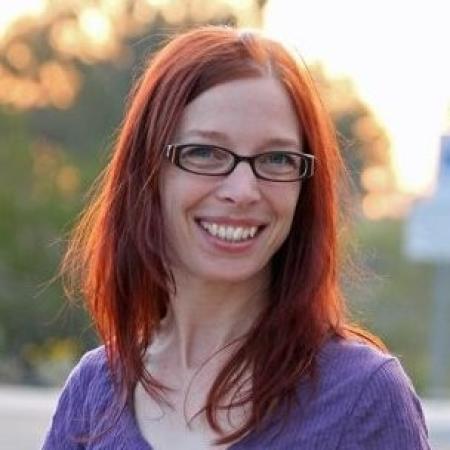 Dawn Roberts
Dawn is a research assistant with the Center for Rural Health and Social Service Development. She is a returning non-traditional student, enrolled in the Public Health master's degree program after 25 years working in healthcare IT with Cerner Corp. and in project management with IBM. Her focus is on opioid use disorder and she has created training materials for community healthcare workers and is also a certified Drug Endangered Children (DEC) trainer. Ms. Roberts brings her technical background into her public health interests and is working on a series of virtual reality trainings for community health care workers, public health students, and social work students.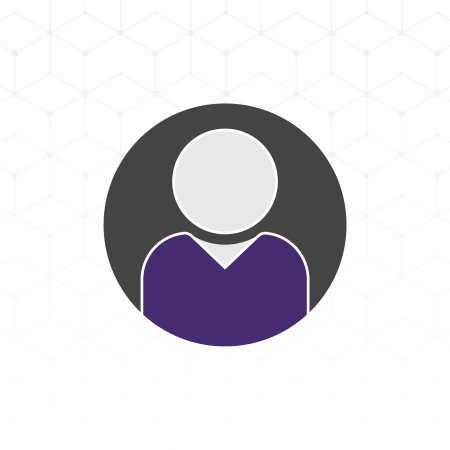 Hend Jadalla
Hend graduated as a medical doctor and worked as a Diagnostic Radiologist in Libya. She is enrolled in the Master of Public Health program at SIU School of Medicine and has worked as a research assistant for the Center for Rural Health and Social Service Development.  She is passionate about health promotion, the elimination of health disparities, and disease prevention, especially smoking and vaping prevention.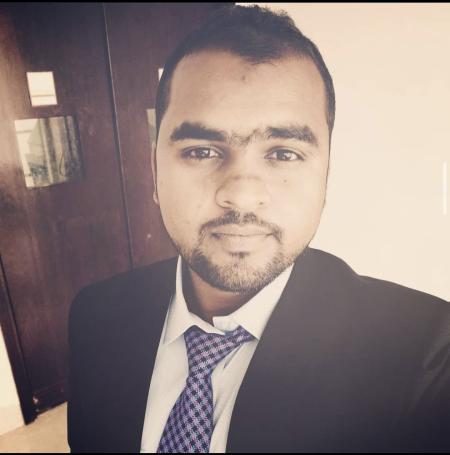 Imran Mohammad
Imran completed his Bachelor's in Pharmacy from Shadan College of Pharmacy in 2017. His work experience includes a Territory Manager for a major laboratory, promotion of cardio-diabetic brands and many projects including Rural Health Initiatives under the campaign, "Awareness For Life". Simultaneously, he has pursued his Master's in pharmacy with a specialization in Pharmacology. Currently, Imran is also pursuing a Master's in Health Informatics from Southern Illinois University Carbondale.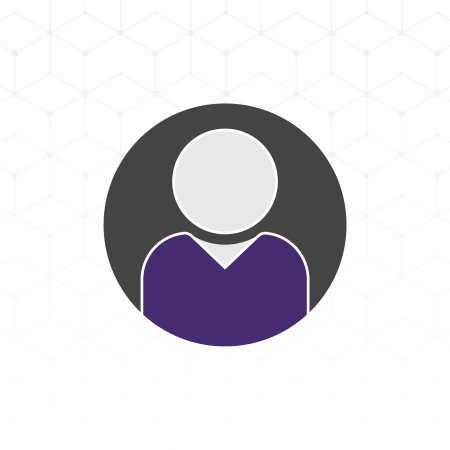 Rachel Zubik
Rachel is a Graduate Research Assistant for the Center for Rural Health and Social Service Development at the SIU School of Medicine. She holds a Bachelor's degree in Human Nutrition and Dietetics from Southern Illinois University Carbondale. She is enrolled at Southern Illinois University Carbondale graduate program for Food and Nutrition Science with a concentration in Community Nutrition and a Dietetic Intern. Her passions are health and wellness and disease prevention.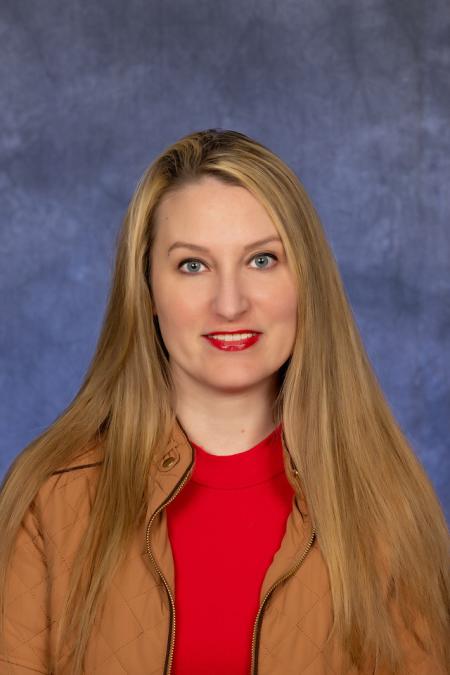 Lynn Rheinecker
Lynn graduated from the University of Illinois Chicago with her PharmD.  She is a licensed and practicing pharmacist in Illinois and Kentucky.  She also holds Board Certification as a Pharmacotherapy Specialist (BCPS).  Currently, Lynn is a Master of Public Health student.  For her practicum experience at the Center for Rural Health and Social Service Development, her focus is working with the Prescription Monitoring Program.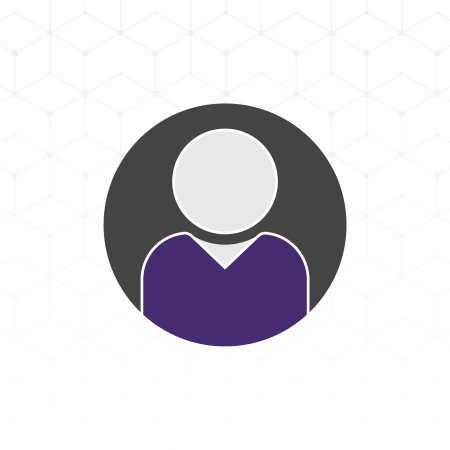 Carrie Sinclair Vine
Carrie, MSW, holds a Bachelor of Arts degree in Music. She also has a Bachelor's and a Master's in Social Work. She is currently finishing her master's in Public Health and Gerontology Certificate. Carrie's professional experience includes serving people living with HIV and is now working on projects for substance use disorders at the SIU School of Medicine Center for Rural Health and Social Services Development. Within the community, Carrie is Vice-Chair of the Board of Rainbow Café and is Co-Chair of Community Relations. She is also Co-Founder of GRIS- Golden Rainbows of Illinois South. 
Agriculture Resource Specialist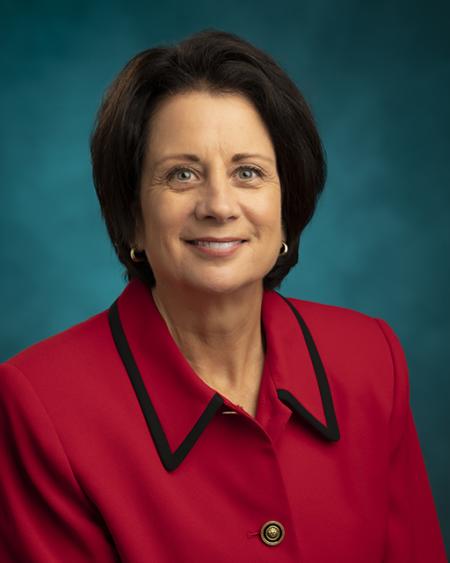 Karen Stallman
Karen is a double alumna of SIU Carbondale where she earned her Bachelor of Science degree and Master of Science in Agriculture Education with a minor in Animal Science.  She worked 20 years with the University of Illinois Extension in Randolph County, then served as the Director of the Sustainability Initiative and Vice Provost of the Red Bud Campus at Southwestern Illinois College for nine years. Stallman served as Director of Continuing Education and Outreach Director at SIU Carbondale for six years.  Stallman is the Agriculture Resource Specialist for the Farm Family Resource Initiative managed by SIU School of Medicine's Center for Rural Health and Social Service Development.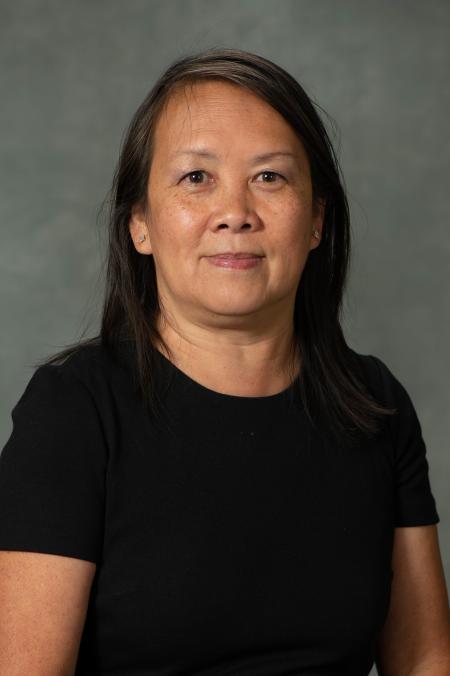 Kim Maier
Kim holds a Bachelor of Science degree with a major in Fashion of Merchandising and a minor in Accounting and Marketing. She joined the Center for Rural Health as an Accountant I in May 2021. She previously worked at SIU Extended Campus. Kim oversees and monitors all fiscal transactions on state, local, and grant accounts. She assists in developing grant budgets and their justifications to present information to Director and/or External Funders.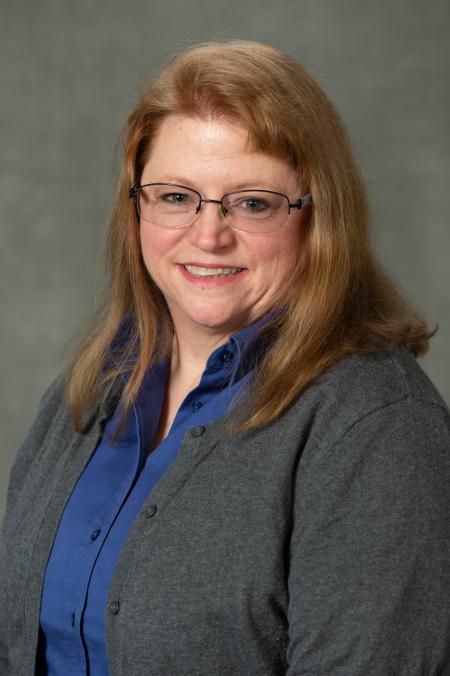 Trish Sherk
Trish is the Administrative Aide of the Center for Rural Health and Social Service Development since 2019.  She graduated from SIU School of Medicine with a Bachelor of Science in History Education.  Trish has had a varied career, including teaching, working for the Food and Drug Administration and the Fort Worth Museum of Science and History.  Trish takes care of personnel, timekeeping and office administration responsibilities.  She also coordinates and corresponds for CRHSSD Advisory Board and Executive Committee meetings.