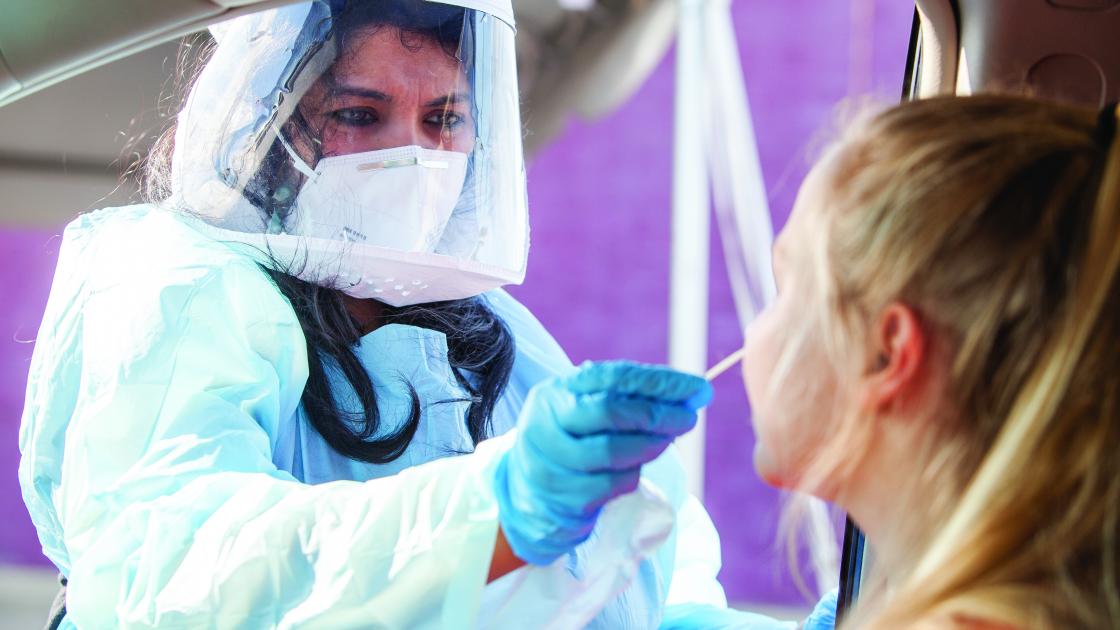 SIU Medicine Covid-19 Testing Locations in December
SIU Medicine will continue COVID-19 testing for the Springfield community in December. All SIU Medicine COVID-19 testing sites are closed December 23 – January 3 for the holidays. Testing resumes on January 4, 2021.
On Mondays, Tuesdays and Thursdays, the testing operation will be hosted by Abundant Faith Christian Center located at 2525 Taylor Ave. All participants should be in line before 3 p.m. to ensure same day testing.
Mondays: 9 – 11 a.m. and 1 – 4 p.m.
Tuesdays: 9 – 11 a.m. and 1 – 4 p.m.
Thursdays: 9 – 11 a.m. and 1 – 4 p.m.
On Fridays, the testing operation is hosted by other area congregations.
December 4, 9 a.m. - noon at Fresh Visions Community Church, 1551 J David Jones Pkwy.
December 11, 9 a.m. - noon at Third Presbyterian Church, 1030 N. 7th St.
December 18, 9 a.m. - noon at First Presbyterian Church, 321 S. 7th St.
Before getting tested, please wait at least four days from a possible exposure to get the most accurate test result. Quarantine at home until a result has been given. If you have taken a test or if you plan to be tested at one of these locations, please visit this site for more information:
siumed.org/covidtest
.
The mission of SIU School of Medicine is to optimize the health of the people of central and southern Illinois through education, patient care, research and service to the community. SIU Medicine, the health care practice of the school of medicine, includes clinics and offices with more than 300 providers caring for patients throughout the region.