Welcome to Population Science & Policy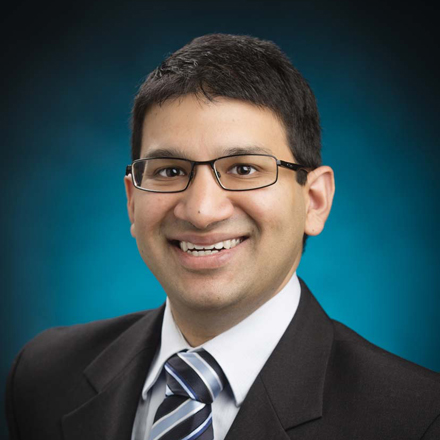 Sameer Vohra, MD, JD, MA, FAAP
Founding Chair
Department of Population Science & Policy
SIU Medicine
The Department of Population Science and Policy:
SIU Medicine's Commitment to Our Region
Just 55 miles straight east on Illinois Route 13: These simple directions take you from SIU's campus in Carbondale to Junction, Illinois, a tiny town in the southeastern corner of Illinois. The morning's drive displayed a beautiful vista of a rising sun over green pastures. The landscape was vastly different from my hometown of Chicago, or even my adopted city of Springfield.
There are such different lives and experiences in Illinois.
I was traveling through southern Illinois to visit with doctors, social workers, public health administrators, teachers and community members to learn more about the challenges our state and its rural residents face. Growing issues include cardiovascular disease, obesity, substance abuse and poor development of children. Healthcare workers and volunteers face an uphill battle. And yet, their work has been making a difference.
In Junction, I visited the Gallatin County Wellness Center to witness the great work happening at the Egyptian Health Department. It serves White, Gallatin and Saline counties in southeastern Illinois, which have the 89th, 90th, and 100th worst health outcomes of Illinois' 102 counties. It can be easy to become discouraged with those rankings, but I was struck by the resident's relentless push to improve the health of their community. The people I encountered were thrilled that Southern Illinois University Medicine had come to listen and learn.
I finished the trip with one simple, unifying emotion: motivation to do more.
It's hard to fully comprehend SIU Medicine's reach. With a mission area covering 66 counties, nearly 32,000 square miles, and 2.2 million people, SIU Medicine serves central and southern Illinois. Communities vary in size, shape, and demographics. For every medium-sized Springfield and Decatur, there is a tiny, rural Junction or Beecher City.
Our region, despite its great people and innovation, is in need. Out of the 25 counties with the worst health outcomes, 22 are in our 66 county service region. 
Southern Illinois University School of Medicine was established with a mission to assist the people of central and southern Illinois in meeting their health care needs through education, patient care, research and service to the community. For nearly 50 years, SIU has worked to educate physicians and provide clinical care to our 66 counties – but as medicine and technology evolve, so should our social mission. Our School of Medicine leadership believe the medical school's talented faculty and staff should work with our communities to produce innovative solutions that lead to meaningful, lasting health improvements both inside and outside the walls of the hospital.
And thus, our social mission added a new dimension.
In September 2018, Southern Illinois University School of Medicine announced the launch of its Department of Population Science and Policy, an innovative non-traditional academic Department dedicated to understanding and advancing the health of our service region.  The Department is our commitment to you. We hope to partner with people throughout our service region to create innovative, sustainable solutions to improve the health of residents in central and southern Illinois.
Our Department of Population Science and Policy is the first of its kind. It is uniquely focused on understanding the health of our region and integrating policy solutions to help create sustainable change. The Department consists of three divisions: Epidemiology and Biostatistics, Human and Community Development and Health System Science. These divisions will work together to understand our health challenges, measure the impact of social, biological and behavioral determinants of health, gauge health disparities and design population level programs and public policies to improve health outcomes. Furthermore, the Department will create and implement an academic curriculum to educate a new generation of physicians to practice medicine as experts in science, people, and communities. 
We know that this will be hard work. The health challenges in our region are vast, and real impact will take time. However, the talent, energy, and will to make an impact already exists in our communities. Our hope now is that we can add our expertise to yours. We will continue to listen and learn. But we now aim to work with you to produce innovative, community-driven solutions addressing our health challenges.
Our Department is new, and its story is only starting. Over the months and years to come, our ultimate success will be defined by the research, policy, and education impact that we make in the communities that we serve. However, my daily work is fueled by my experience in Gallatin County and in so many similar communities across our service region. The Department of Population Science and Policy and I are honored to work with Illinois's difference makers. We will roll up our sleeves with you to find ways to better the health of our residents and communities.  Together, I know we are going to make a difference. Together, we are going to improve the health of central and southern Illinois.
Best,
Sameer Vohra, MD, JD, MA, FAAP