Honor Medical Society Welcomes New Members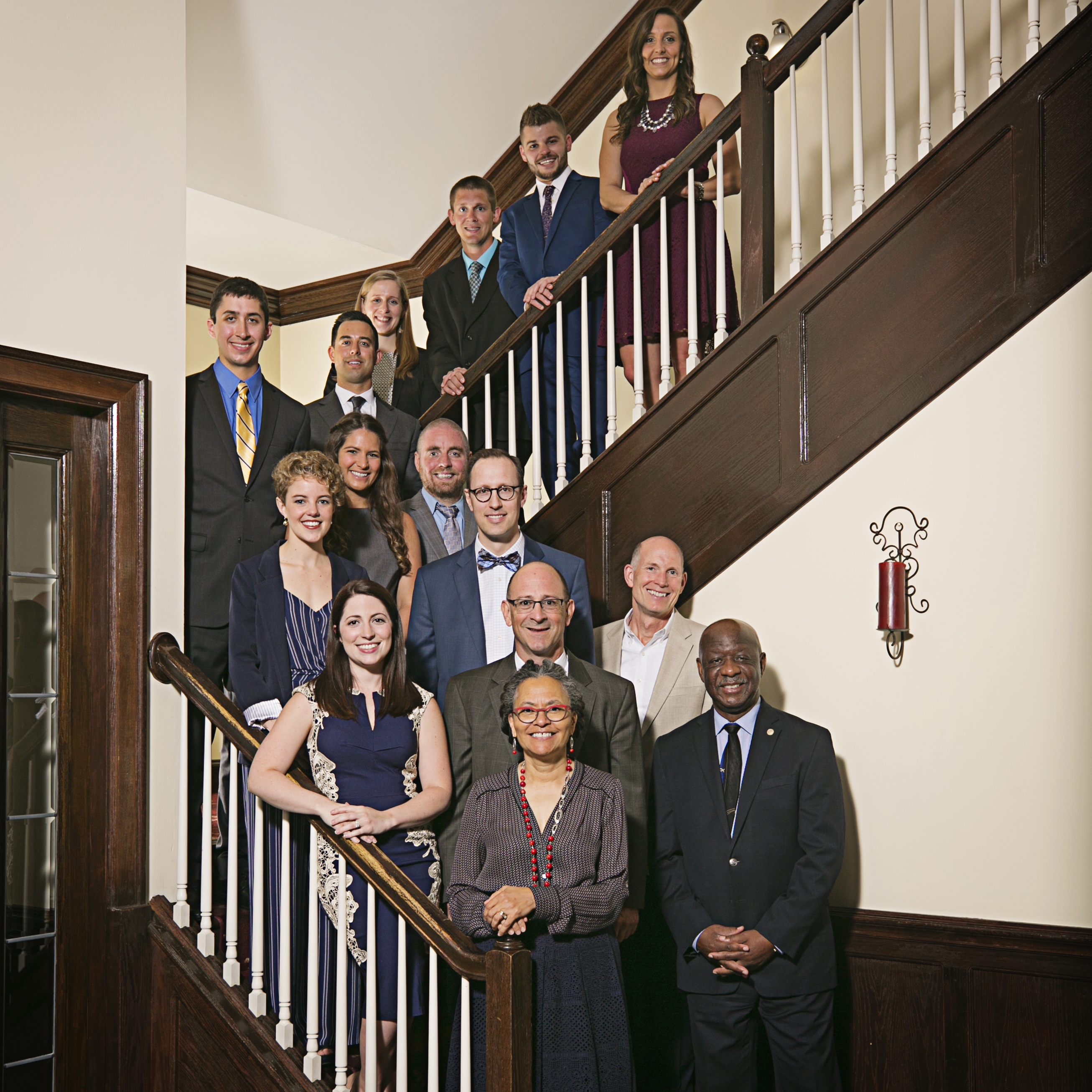 The Eta Chapter of Alpha Omega Alpha (AOA) Honor Medical Society at Southern Illinois University School of Medicine inducted 14 new members at its spring banquet held May 19 at Panther Creek Country Club in Springfield.
Newly inducted members from the Class of 2018 include:  Sian Best, daughter of James and Mary Best of Champaign; Kody Bolk, son of Tim and Carrie Bolk of Carlyle; and Madison Marvel of Dunlap, daughter of Mike and Dena Marvel of San Diego.
They joined seven members from the Class of 2017 who were nominated to AOA in the fall of 2016: Lindsey Atwood, MD, daughter of John and Mary Atwood of Springfield; Alex Cavender, MD, son of Jeff and Trisha Cavendar of Momence; Michael Ginnetti, MD, son of Richard and Andrea Ginnetti of Bloomington; BreeAnna Murphy, MD, spouse of Mitch Murphy and daughter of Bill and Teena Groves of Springfield; Jacquelyne (Mool) Murray, MD, spouse of Dr. Sean Murray and daughter of Ken Mool of Panola and Kim Scott of Peoria; Sean Murray, MD, son of John Murray of Round Lake and Kelly Murray of Lake Villa; and Robert Schnietz, MD, son of Robert and Alina Schnietz of Edwardsville.
Two residents and two faculty members were also nominated to AOA:  Shaun Mendenhall, MD, resident of the Department of Surgery-Plastics; Emily Sturm, MD, resident of the Department of Surgery; Thomas Miller, MD, associate professor in the Department of Family and Community Medicine; and SOM alumnus Wesley Robinson-McNeese, MD, associate dean of diversity of inclusion and an associate professor of internal medicine and medical humanities.
The only national honor medical society in the world, AOA recognizes and works to perpetuate excellence in the medical professions. Election to AOA is based on integrity, leadership, compassion, fairness and scholastic excellence.
SIU School of Medicine's mission is to assist the people of central and southern Illinois in meeting its health care needs through education, patient care, research and service to the community. For information, call SIU's Call Center, 217-545-8000 or 1-800-342-5748. Its website is siumed.edu.