About me
McFadden received his BS from Illinois State University and continued on to complete my MS in Biotechnology/Microbiology, graduating in 2015. He began at SIU in 2015, working in Andrzej Bartke's lab. The work focused on a growth hormone deficient mouse model, looking at growth hormone signaling, IGF-1, and longevity. In 2018 he moved over to Erin Hascup's lab as a Research III, working with an Alzheimer's disease model mouse. His current work focuses on visceral fat and its role in Alzheimer's disease progression. He became Research Laboratory Coordinator for the Hascup Labs in 2019.
Education & training
Graduate Degree
MS Illinois State University, Biotechnology/Microbiology
Undergraduate Degree
BS Illinois State University, Biological Sciences
Related articles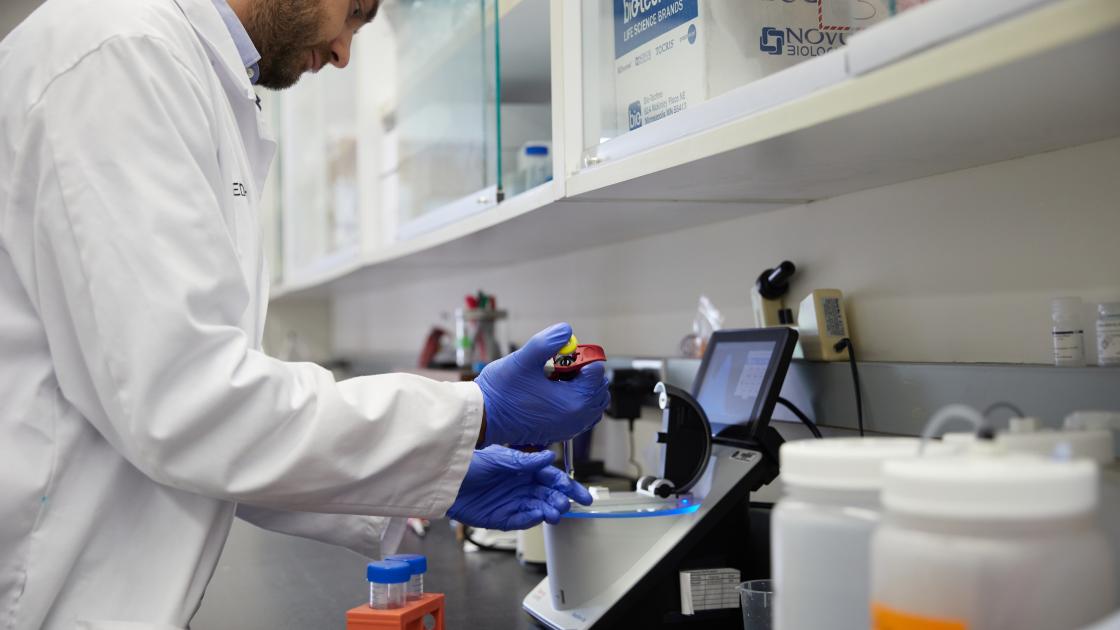 New findings out of the Hascup research groups suggest the body's decline in metabolic function when aging, combined with a chronic colder environment, may increase Alzheimer's disease progression — particularly in women.