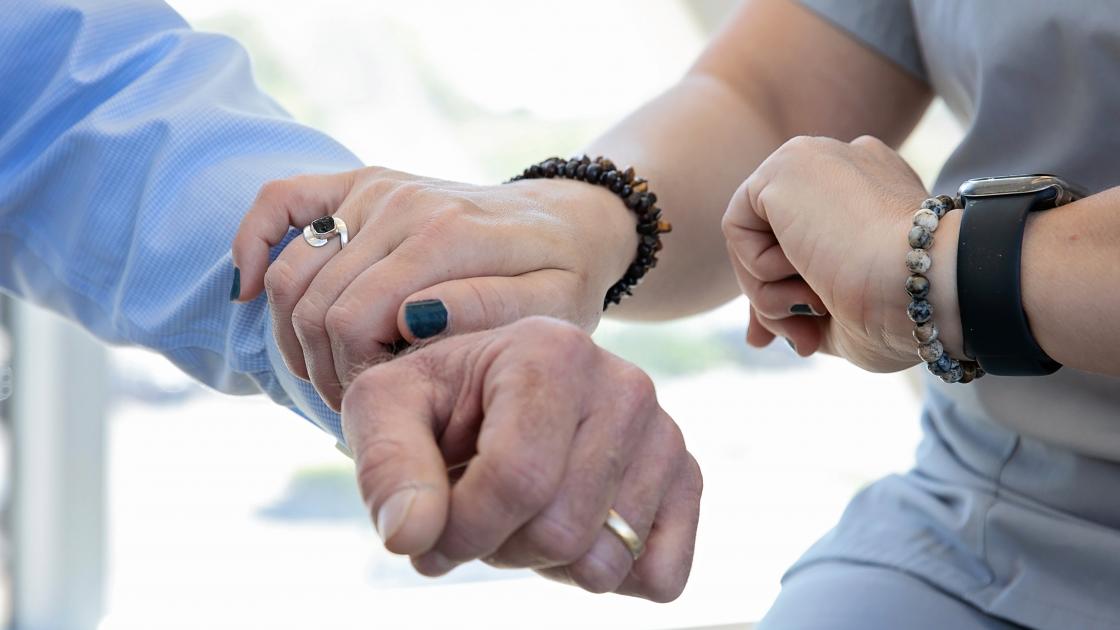 SIU Medicine Launches Nurse-Family Partnership in Sangamon County

"In the past, health care has been about taking care of those who knock on our door. We know now that is not good enough," said Dean and Provost Jerry Kruse, MD, MSPH. A new alliance will launch more SIU Family and Community Medicine (FCM) providers into the community in support of Southern Illinois University Medicine's priority of providing evidence-based population health.
The school's FCM is now a part of the national Nurse-Family Partnership (NFP), an evidence-based community health program that helps low-income, first-time pregnant women and their babies. FCM nurses will provide home visits and support to 100 women in Sangamon County. Bringing the NFP into Sangamon County was also the number-one recommendation of Sangamon Success, a report released by the Sangamon County Continuum of Learning Coordinating Council in 2015. Providers will work with a variety of community organizations to help the families improve their health, education and economic self-sufficiency.

"The NFP is an important step in enhancing the health of children in Springfield," said Tracey Smith, DNP, director of community outreach for the SIU Center for Family Medicine. "In existing NFP sites, extensive research and controlled trials have displayed evidence of long-term positive outcomes for program participants, including improved prenatal health, fewer childhood injuries, fewer subsequent pregnancies, increased maternal employment and improved school readiness for the children."

The alliance was made possible through grants and contributions from the Community Foundation for the Land of Lincoln, Memorial Medical Center and HSHS St. John's Hospital. FCM has created three positions for the program: two community health nurses and a nursing supervisor. Each nurse will have a caseload of 25 patients, who will join the program through SIU clinics or community referrals.  

"The Community Foundation and many other partners have been looking at bringing the Nurse-Family Partnership to Sangamon County for nearly a decade," said John Stremsterfer, president and CEO of the Community Foundation. "It has been proven to transform the lives of some of our most vulnerable citizens."
This will be the first Nurse-Family Partnership site in central Illinois. Additional service areas include DuPage, Jefferson, Kane, Lake, and Marion Counties.

For information about enrolling in the NFP program, please contact Hope Cherry at 217-545-3825.
 
Schedule an interview or request more information by contacting SIU Medicine's Office of Public Relations and Communications at pr@siumed.edu or 217-545-3854.