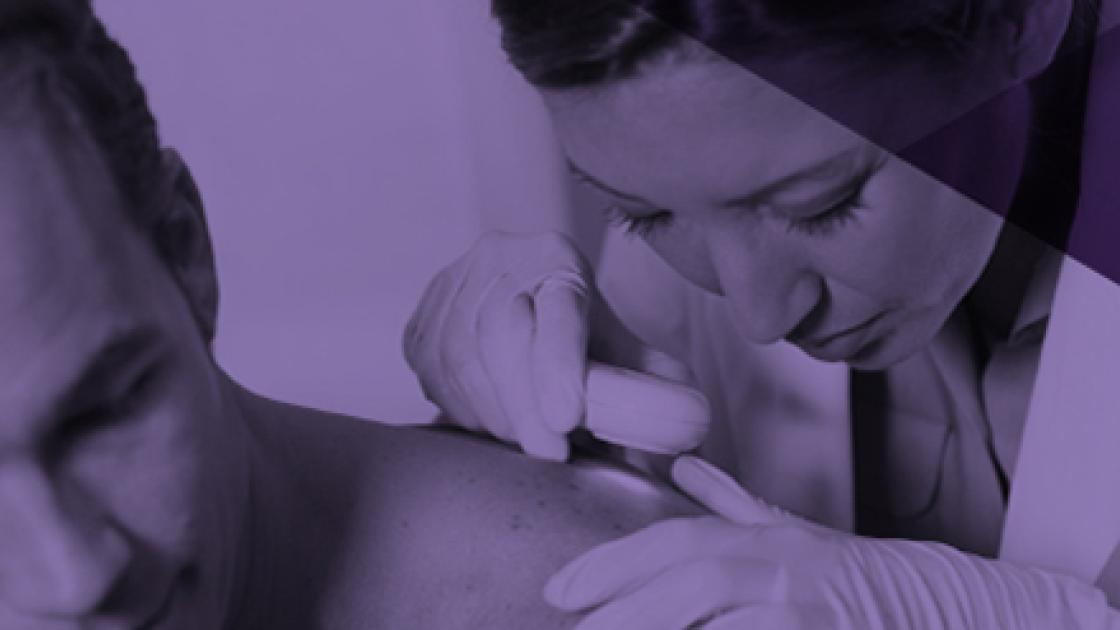 Area residents can get skin cancer screenings on May 25 at SCI
Skin cancer is the most common cancer in the United States, with about 9,500 people diagnosed each day. There are 3 million skin cancer diagnoses annually, and the number has grown steadily over the past 40 years.
Central Illinois residents are invited to a free skin cancer screening from 5 - 7 p.m., Thursday, May 25, at Simmons Cancer Institute (SCI) at SIU Medicine, 325 W. Carpenter St., Springfield.
Dermatologists will be on-site to perform free consultations to screen for the most common types of skin cancer: squamous cell carcinoma and basal cell carcinoma. Physicians will examine the parts of the body exposed to sunlight to inspect for moles, birthmarks or other pigmented areas that could possibly present as abnormal in color, size, shape or texture.
The Regional Cancer Partnership of Illinois, a collaboration of SCI, Memorial Health, Springfield Clinic and other organizations, is hosting the screening. May is National Skin Cancer Awareness Month, and the event encourages cancer prevention and mindfulness.
This no-fee screening is open to anyone age 18 or older who is not under the care of a dermatologist. Space is limited, and registration is required. To make an appointment, please call 217-545-6122 or email simmons@siumed.edu.
More skin safety tips can be found here.
The mission of Simmons Cancer Institute at SIU is to serve the people of central and southern Illinois by addressing their present and future cancer needs through education, research, patient care and community service. SIU Medicine, the health care practice of the school of medicine, includes clinics and offices with more than 300 providers caring for patients throughout the region.