SIU School of Medicine grants degrees to Class of 2023
New physicians, research scientists and instructors at Southern Illinois University School of Medicine received their diplomas Saturday, May 20, at the school's 49th annual commencement. The ceremony at the Performing Arts Center at the University of Illinois Springfield celebrated the achievements of the graduates and featured speeches from faculty members, alumni, and administrators.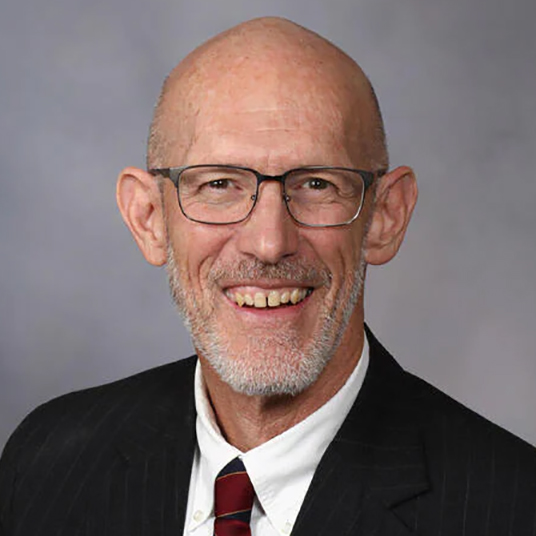 Greg Poland, MD, was the commencement speaker. Poland is the director of Mayo Clinic's Vaccine Research Group, editor-in-chief of the journal Vaccine and has been a medical advisor to four U.S. presidents. He is also an SIU School of Medicine alumnus (Class of '80). 
Dr. Poland urged the graduates to "take the narrow, hard, lonely and less-traveled road" in their careers and focus on the service of others. "You and I must see the profession of medicine as a moral imperative. We must demand repair of our medical and public health system and the way in which we practice medicine and deploy the fruits of medical research -- equitably."

"'Dreamer,' you may say. But I remind you that what seems impossible today can move to improbable, then to possible, and finally to inevitable. We must see that the surest way to make dreams come true is to live them and to insist upon them," Poland said.
Throughout the ceremony, speakers acknowledged the unprecedented challenges faced by medical professionals during the COVID-19 pandemic and commended the graduates for their resilience and perseverance in their education and training. 
Class of '23 Chair Emily Gibson, MD, praised her fellow graduates for their ability to adapt and overcome during the pandemic, stating that "together we have faced many challenges and triumphs, shared many unique lived experiences, and we have also learned a great deal along the way about ourselves, each other, and the practice of medicine."

SIU School of Medicine Dean and Provost Jerry Kruse, MD, MSPH, awarded diplomas to the medical students, and Sheila Caldwell, EdD, vice-president for antiracism, diversity, equity and inclusion and Chief Diversity Officer at Southern Illinois University Carbondale, conferred the degrees.    

Alumni, faculty members and a graduating student received awards during the ceremony.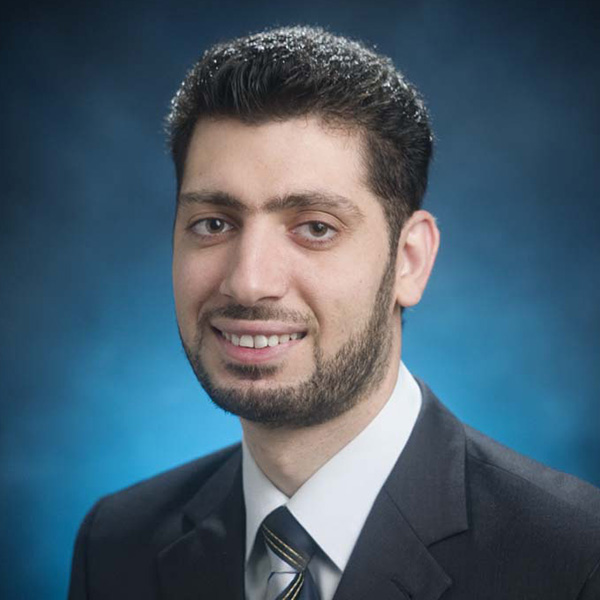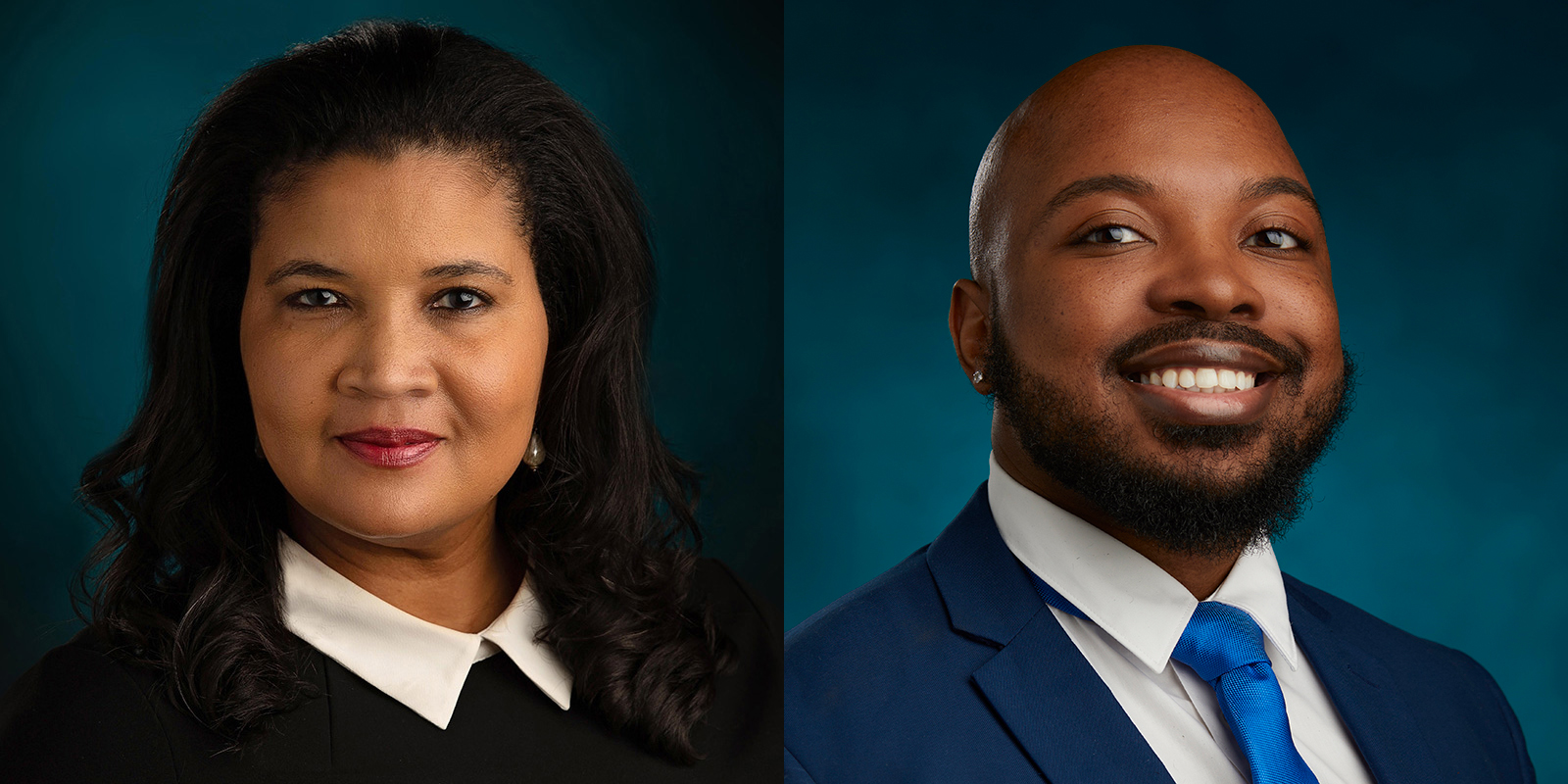 Yahia Zeino, MD, an associate professor of OB-GYN, received the Golden Apple Award for Excellence in Teaching. Wendi El-Amin, MD, associate dean for equity, diversity and inclusion, and Class of 2023 graduate Ademola Adeoshun, MD, received the Leonard Tow Humanism in Medicine Awards, presented by the Arnold P. Gold Foundation.    



Three alumni were honored:  Julie Panepinto, MD ('91), 2023 Distinguished Alumni Achievement Award; Wesley Robinson McNeese, MD ('86), 2023 Distinguished Alumni Service Award; and Sameer Vohra, MD, JD, ('11); Early Career Achievement Award.   

SIU Medicine's mission is to optimize the health of the people of central and southern Illinois through education, patient care, research and service to the community. Established in 1970, the medical school is based dually in Carbondale and Springfield and is specifically oriented to educating new physicians prepared to practice in Illinois communities. Since 1975, 3,232 physicians have earned SIU medical degrees.   

The new SIU physicians will begin residency training in their chosen specialties in July. 
Watch the commencement ceremony on YouTube. View graduate portraits and photos from the event at Zenfolio.
Here's a list of the graduates and their post-graduation plans.
STUDENT     /     FAMILY & HOMETOWN          /         SPECIALTY & RESIDENCY LOCALE   

Ademola Adeoshun / Abby Adeoshun and Funke Adeoshun of Chicago / Dermatology @ Barnes-Jewish Hosp-MO   
Alikem Agamah / Dr. Edem and June Agamah of Springfield / Transitional @ U Illinois COM-Peoria OSF & Radiology-Diagnostic @ Indiana University SOM   
Claude Andres / Corky and Kelly Joyner of Springfield / Neurology @ U New Mexico SOM   
Cody Bailey / George and Cary Bailey of Du Quoin / Anesthesiology @ Barnes-Jewish Hosp-MO   
Jeffrey Baker / Lee and Juli Baker of Granville           
Danah Bakir / Dr. M. Haitham and Manar Bakir of Springfield / Neurology @ SIU SOM & Affil Hosps-lL   
Madison Bandler / Ronald and Laura Bandler of Decatur / Internal Medicine @ Vanderbilt Univ Med Ctr-TN   
Joseph Bernard / Bernard Chinnapillai and Asha Bernard of Champaign / Neurological Surgery @ SIU SOM & Affil Hosps-IL   
Brandon Blewett / William and Kelly Blewett of Carbondale / Psychiatry @ SIU SOM & Affil Hosps-IL   
Robyn Blood / Robert and Dina Blood of Mattoon / Pathology @ St Louis Univ SOM-MO   
Hannah Bosaw / Jackson Logsdon and Susie Scates of Shawneetown, spouse of Kyler Bosaw / Family Medicine @ Deaconess Hospital-IN   
Sydney Brewer / Steve Schwegel and Gina Schwegel, both of Bunker Hill, and spouse of Adam Brewer / Emergency Medicine @ SIU SOM & Affil Hosps-ll   
Christopher Callahan / Patrick and Barbara Callahan of Carlinville / Pediatrics @ St Louis Univ SOM-MO   
Suchana Chaulagain / Nawaraj and Mina Chaulagain of Normal / Psychiatry @ U Kansas SOM-Kansas City   
Kamaria Coleman / Gregory and Valerie Coleman of Memphis, Tenn. / Phys Medicine & Rehab  @ U Arkansas COM-Little Rock       
Joshua Crum / Andy and Julie Crum of Fairview Heights and spouse of Lexi Donnel / Family Medicine @ Scott Air Force Base & St. Louis University     
Mary Dickerson / Barry and Elizabeth Dickerson of Champaign / Dermatology @ SIU SOM & Affil Hosps-lL   
Ehitare Emuze / Lucky and Bukola Emuze of Springfield / Emergency Medicine/ACMC @ Advocate Health Care-IL   
Jacob Farris / Jared and Raeana Farris of Springfield / Neurology @ Mayo Clinic School of Grad Med Educ-AZ
Ashley Gagen / Timothy and Diahann Gagen of Belleville / Internal Medicine @ St Louis Univ SOM-MO   
Robert Gause-Wills / Therman and Brenda Wills of Lansing, MI / Medicine-Psychiatry @ SIU SOM & Affil Hosps-IL   
Emilee Gibson / Mark and Kathy Gibson of Bloomington / Obstetrics-Gynecology @ Vanderbilt Univ Med Ctr-TN   
Michael Gleason / Chris and Susan Gleason of Springfield / Family Medicine @ Union Hospital-IN   
Jordan Goodrich / Justin and Rita Goodrich of Huntley / Neurology @ U Illinois COM-Chicago   
Blake Gray / Troy Gray of New Orleans and Judith Gray of Glen Heights, Texas
Catherine Greene / Beatrice Greene of Houston, Texas / Family Medicine @ SIU SOM & Affil Hosps-IL-Alton
J. Daniel Gumayan / Cesar and Marian Gumayan of Peoria / Emergency Medicine @ Carilion Clinic-Virginia Tech Carilion SOM     
Ben Harsin / Ken and Diane Harsin of Belleville / Emergency Medicine @ Rush University Med Ctr-IL   
Danielle Hawthorne / Jim and Joni Hawthorne of Belleville / Radiology-Diagnostic @ SIU SOM & Affil Hosps-lL   
Mirena Hayes / Kenneth and Patti Loveless of Gillespie and spouse of Blake Hayes / Emergency Medicine @ SIU SOM & Affil Hosps-lL   
Allison Hofer / Darrin and Nancy Hofer of Loda / Family Medicine @ U Illinois COM-Peoria UPHM   
Carly Hofreiter / Paul Hofreiter and Gayle Perryman of Dalton City / Emergency Medicine @ U Miami/Jackson Health System-FL   
Daniel Holtz / Rob and Beth Holtz of Godfrey / Internal Medicine @ U Kansas SOM-Kansas City   
Raquel Ibarra / Hilda Valle of Chicago / Psychiatry @ Merrillville Indiana University SOM   
Raquel Johnson / Bertram Johnson of Gardena, Calif., and Gemma Marcelin-Hall of Inglewood, Calif. / Phys Medicine & Rehab @ University Hosps-Columbia-MO    
Todd Johnson / David and Lisa Johnson of Belleville / Family Medicine @ Baystate Franklin Med Ctr-MA           
Stacey Joseph / Carl and Rose-mai Joseph of Deltona, Florida / Emergency Medicine @ Orlando Health-FL   
Rebekah Kleinsmith / W. Greg and Christina Nulty of Washington and spouse of Ely Kleinsmith   
Brooke Koebele / Ronald and Karla Koebele of Wheeler / Urology @ University of Nebraska Medical Ctr   
Eric Kong / Feiteng Su and Deqi Kong of Champaign / Internal Medicine @ SIU SOM & Affil Hosps-ll   
Lexi Kremer-Callahan / Doug and Marlene Kremer of Mattoon and spouse of Chris Callahan / Family Medicine @ St Louis Univ SOM-MO   
Mitch Kunzeman / John and Karla Kunzeman of Springfield / Ophthalmology @ Univ of Missouri-KC        
Sarah Leaf / Mike and Tami Genin of Springfield and spouse of Jordan Leaf / Family Medicine @ SIU SOM & Affil Hosps-lL   
Joseph Lesus / Joseph Lesus Sr. of Naperville and Tania Lesus of Elmhurst / Internal Medicine/UIH @ U Illinois COM-Chicago     
Rebecca Lewis / Ronald and Susan Lewis of Danville / Pediatrics @ Loyola Univ Med Ctr-IL   
Ryan Luce / Dylan and Bonnie Luce of Harrisburg and spouse of Tori Luce / Family Medicine @ Deaconess Hospital-IN       
Aaron Mattix-Wand / Gerard and Paula Mattix-Wand of Bethalto / Pediatrics @ Med Coll Wisconsin Affil Hosps     
Matthew Mosley / Robert and Katherine Mosley of Springfield and spouse of Rachel Bultas / Transitional @ Ascension St Vincent Hosp-IN   
Samuel Mounce / Daniel and Diane Mounce of Spaulding    
Jeffrey Nie / Daotai Nie and Aiming Wang of Springfield / Neurological Surgery @ Cleveland Clinic Fdtn-OH   
Keaboka Nyumbu / Tunta Lungu and Inonge Nyumbu of Charlestown, Mass. / Emergency Medicine @ Spectrum Health Lakeland-Ml   
Hannah O'Neill / David and Lynn O'Neill of Smithton / Internal Medicine @ Methodist Hospital-Houston-TX   
Evan Riggs / Daniel and Ginger Riggs of Quincy / General Surgery@ U Louisville SOM-KY   
Caleb Rumple / Ron and Renee Rumple of Pekin / Psychiatry @ U Illinois COM-Peoria UPHM   
Laryn Sapetti / Larry Sapetti and Julie Sapetti, both of Rochester / Family Med/Delnor @ Northwestern McGaw/NMH/VA-IL   
Ashley Schneider / Byron and Patricia Schneider of Nokomis / Family Medicine @ Union Hospital-IN   
Kennedy Sheedy / daughter of Michael and Gloria Sheedy of Springfield / Pediatrics @ Children's Mercy Hospital-MO   
Austin Sinn / Jeffrey and Tammy Sinn of Marissa / Emergency Medicine @ SIU SOM & Affil Hosps-lL   
Katelyn Stoker / Cliff and Kristy Stoker of Philo and spouse of Geoff Miller / Medicine-Pediatrics @ Western Michigan Univ Stryker SOM   
Jill Thiede / Tom Thiede of Edwardsville, and Patty and John Navin of Bluffton, Ohio, and spouse of Capt. Joe Salvemini / Family Medicine @ Camp Pendleton Naval Hospital   
Gabrielle Thro / Jacques and Donna Thro of Swansea / Obstetrics-Gynecology @ SIU SOM & Affil Hosps-lL           
Gabriella Tison / Michael and Gloria Tison of Harrisburg / Child Neurology @ U Louisville SOM-KY   
Darrow Traylor / Darrow Traylor and Lawanda Long of Dolton / Emergency Medicine/ACMC @ Advocate Health Care-IL   
Danel Voorhees / Jay Voorhees of Dunlap and Carol Voorhees of Peoria / Emergency Medicine @ U South Florida Morsani COM-Tampa   
Connor Vorreyer / Joe Vorreyer and Jennifer Vorreyer, both of Springfield / Pediatrics @ SIU SOM & Affil Hosps-lL       
Ryan Wiegand / Tom Wiegand and Kim Gryl, both of Morton, and spouse of Emily Williams / Family Medicine @ SIU SOM & Affil Hosps-lL   
Kaitie Wildman / Mike and Cassi Wildman of Atwood / Emergency Med @ Indiana University SOM   
Stephanie Wooten / Steve and Romona Wooten of East Saint Louis / Pediatrics @ St Louis Univ SOM-MO   
Kimberly Woudenberg / Larry and Ren Lybbert of Gallup, New Mexico / Medicine-Psychiatry @ SIU SOM & Affil Hosps-lL
PhD – Molecular Biology, Microbiology and Biochemistry:    
Jenelle Chapman / Elizabeth and John Chapman of Annawan / teaching microbiology at Black Hawk College
PhD – Pharmacology and Neuroscience:   
Madan Ghimire / Mira and Iswori Ghimire of Murgiya, Nepal, and spouse Ismita Thapa   
Nazmul Haque / Dr. Mofijul and Nazma Haque of Dhaka, Bangladesh, and spouse Somaya Sabreen Bhuiya / postdoctoral fellow in Tulane University   

MASTER'S DEGREE Graduates:   
Shristi Bhandari / Chandra Bhandari and Sumitra Gurung of Kathmandu, Nepal   
Emily Krone / Brett and Dola Krone of Wentzville, Mo.   
Alexandria Maillet / Cassandra and the late Matt Maillet of Springfield