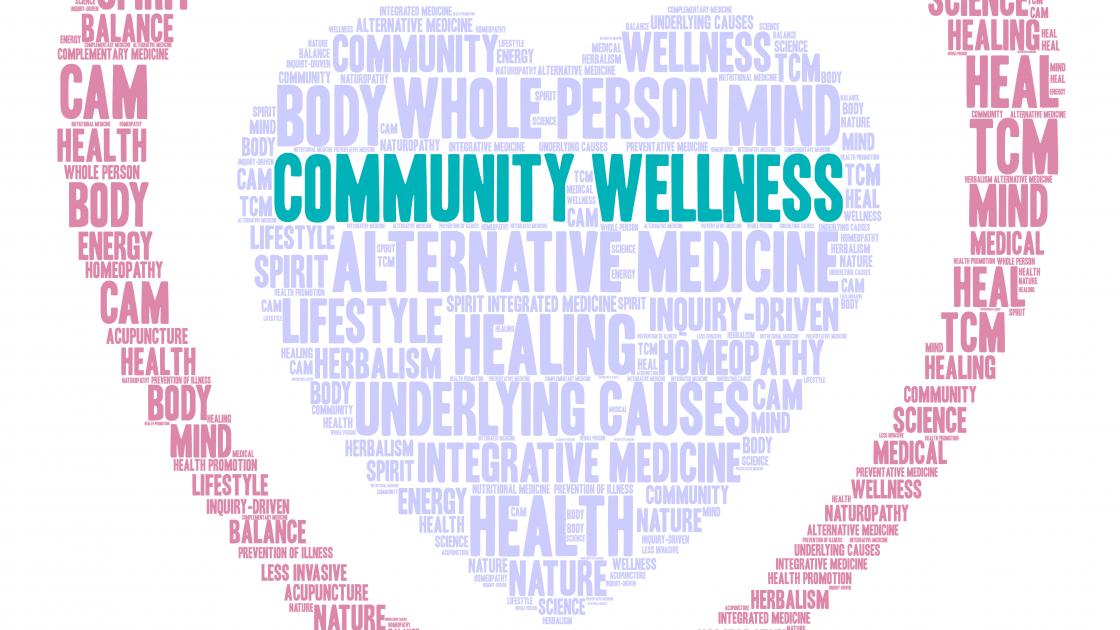 New aid available to transform health care in underserved communities
In March, Governor J.B. Pritzker signed into law a plan to transform health care in underserved communities, offering support to improve access and collaborations with the goal of greater equity. The State will invest $150 million using federal matching funds to fill health care gaps and focus on underlying health conditions in areas high on the CDC's social vulnerability index scale. These communities have been disproportionately affected by the COVID-19 pandemic and are in areas served by critical access and safety-net hospitals, including rural parts of the state. 
The foundation for this work began in summer 2020, when the Illinois Department of Healthcare and Family Services (HFS) announced a plan to address the social and structural determinants of health. Building on Gov. Pritzker's renewal of the Hospital Assessment Program, HFS partnered with the University of Illinois at Chicago's (UIC) School of Public Health and the Institute for Healthcare Delivery Design to conduct extensive statewide community listening events and in-depth research to create the Healthcare Transformation Plan.
The most frequent and resource-intensive conditions that drive hospitalizations were identified using FY18 Medicaid data: mental illnesses (bipolar, depression and schizophrenia), substance use disorders (alcohol and opioid), and ambulatory care (asthma, COPD, diabetes, etc.). The plan targeted five of the most distressed areas in Illinois: South and West Chicago, South and West Cook County, and the East St. Louis Metro area. It engaged community members from these socially vulnerable areas in conversations to identify barriers to outpatient care, disease prevention and treatment adherence.
In the fall of 2020, UIC officials asked the SIU SOM's Center for Rural Health and Social Service Development (CRHSSD) to lead a research team in the East St. Louis Metro Area. Dr. Stacy Grundy, research assistant professor in the Department of Population Science and Policy and CRHSSD, served as the lead for CRHSSD, with assistance from graduate students Dawn Roberts and Luke Walker. SIU SOM partnered with two community-based organizations ─ the University of Illinois Extension Service (St. Clair Co.) and the Madison County Housing Authority ─ to recruit and conduct community listening sessions. These would help determine barriers to care and what resources exist or should exist to simplify health care access. [View the full report.]
This work, guided by the experiences of community members, was used to inform the legislation passed in January and signed into law by Gov. Pritzker on March 12.
"The Healthcare Transformation Collaboratives Program provides funding for health care providers, community members and community organizations to come together to collaborate," said Gov. Pritzker, "to help people with both health care access and to help communities with social determinants of health, such as access to affordable, healthy food, stable housing and to create jobs while doing so."
The funding will encourage collaboration amongst multiple stakeholders in the community to address both health care and social determinants of health. Information about the funding opportunity can be found on the HFS Transformation website.
Entities seeking funding in the program's first round must submit their proposals on or before April 9, 2021. The application is available here. For communities that are not yet ready to submit proposals or need additional assistance, support services through HFS will be available in the coming months in preparation for future rounds of funding. A second round of funding will be released later this year, with additional healthcare transformation collaborative funding available in future years.
The mission of SIU School of Medicine is to optimize the health of the people of central and southern Illinois through education, patient care, research and service to the community. SIU Medicine, the health care practice of the school of medicine, includes clinics and offices with more than 300 providers caring for patients throughout the region.