Welcome to the Office of Population Science & Policy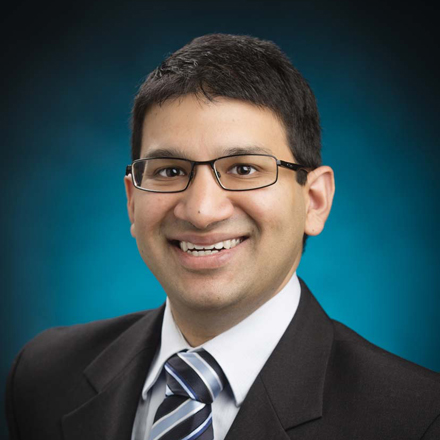 Sameer Vohra, MD, JD, MA
Executive Director
Office of Population Science & Policy
SIU Medicine
The Office of Population Science and Policy's Bold Belief: Together, We Can Make a Difference

55 miles straight east on Illinois Route 13! Those are the simple directions that take you from Carbondale to Junction, Illinois. Junction, a town of 129 people, lies 10 miles from the Kentucky border and 20 miles from the Indiana border – a place that my Chicago self could hardly imagine exists in our state. The morning drive displaying a beautiful vista of a rising sun over green pastures made me feel close to nature and a reminder of how different my childhood in Chicago was from the children currently growing up in this corridor. Such different lives and experiences in one Illinois. I was taking this trip to visit the Gallatin County Wellness Center and learn of all the great work happening at the Egyptian Health Department from Angie Hampton, its CEO. The Egyptian Health Department covers three counties in southeastern Illinois (Saline, Gallatin, and White). The Wellness Center was located in a combined K-12 school, and the clinic had the luxury of a young nurse practitioner seeing patients. With Bob Wesley, our medical school's Executive Director of Regional Medical Programs and Rural Health, I sat for nearly two hours learning from Ms. Hampton, Jamie Byrd, the Egyptian Director of Public Health, and Natalie Finnie, the Wellness Center's nurse practitioner of their great impact but also their real challenges – no resources to deal with the health crises of cardiovascular disease, obesity, drugs, and the development and behavior of their children. The trip to Junction was the capstone of a trip to southern Illinois where I met doctors, social workers, public health administrators, teachers, and community members who all conveyed to me the real challenges that their region and its people face. However, they knew the only way to make a difference was to roll up their sleeves, come together, and work on finding ways to make their lives better.
I finished that trip with one simple, unifying emotion: motivation.
Before I started my faculty career at SIU Medicine, I did not fully comprehend the medical school and health care's reach. With a mission area covering 66 counties, nearly 25,000 square miles, and 2.2 million people, SIU Medicine serves central and southern Illinois. Communities vary in size, shape, and demographics and for every Springfield and Decatur, there is a Junction or Beecher City. However, our region, despite its great people and innovation, is in need. 22 of the 25 counties with the worst health outcomes in Illinois are in our 66 county service region. In order to truly improve the health of our region, we at SIU Medicine had to ask ourselves some tough questions: Could members of our talented faculty and staff work not just to improve the health of individual patients but also to improve the health of populations? Could we, as a medical school and a health care enterprise, understand why certain populations are healthier than others and then affect appropriate change to make a difference? Jerry Kruse, our Dean and Provost, believes we can. He created the Office of Population Science and Policy, the academic arm of a brand new Population Science and Health Program, to make an impact. The Office of Population Science and Policy has a clear mission. We want to understand the health challenges our residents face and find the solutions to make them healthier. Our faculty and staff hope to accomplish this goal in four important ways: 1. Acquire and analyze data to better understand the health challenges and needs of our region. 2. Create, design, and study innovative programs that improve health outcomes. 3. Formulate legislative, clinical, and educational policies that create sustainable solutions. 4. Educate the next generation of physicians on population health strategies to improve health.
Our Office of Population Science and Policy faculty and staff is actively engaging with the rest of SIU Medicine and our region to make an impact. Although we are not yet capable of working on each and every problem, the Office wants to begin a conversation and find the right projects to build the foundation necessary to truly improve the health of our region. Our Office is new, and its story is only starting. Over the months and years to come, our ultimate success will be defined by the research, policy, and education impact that we make in the communities that we serve. However, my daily work is fueled by my experience in Gallatin County. The Office looks to enhance the already great work happening in our region, and we know it begins with people coming together inside and outside of the health care community to accept the challenge of improving the health of populations. I am excited about the opportunities that await. United, SIU Medicine and our region's communities can and will improve the health of residents of central and southern Illinois. Together, we can and will make a difference.
Best,
Sameer Vohra, MD, JD, MA