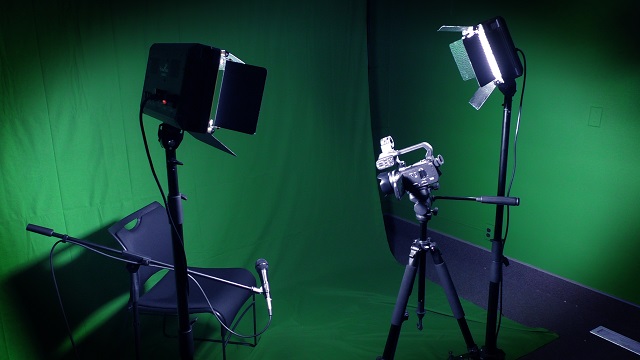 Video Production
Our talented and professionally trained staff have over two decades of combined experience in film and video production. We provide full service agency quality work from conception, pre-production and planning through post-production and delivery. Whether you need to record a meeting or event or produce a broadcast quality commercial, SIU Telehealth and Video Services (SIU TVS) video production unit can manage your project from start to finish.
Pre-Production
Let us help you with concept development, screen writing and story boarding. We can scout locations and talent and prepare schedules to ensure your project is completed on time and on budget.
Production
Whether you want us on location or you want to record in our studio at the SIU School of Medicine campus we are able to capture high definition video and audio for your project.
Post-Production
Have us finalize your project in our full service post production facility where we utilize the latest industry tools for audio/video editing and motion graphics.
To begin planning your next video production project contact us today:
SIU TVS Clinical TeleHealth and VideoConferencing Helpline ​217-545-8600