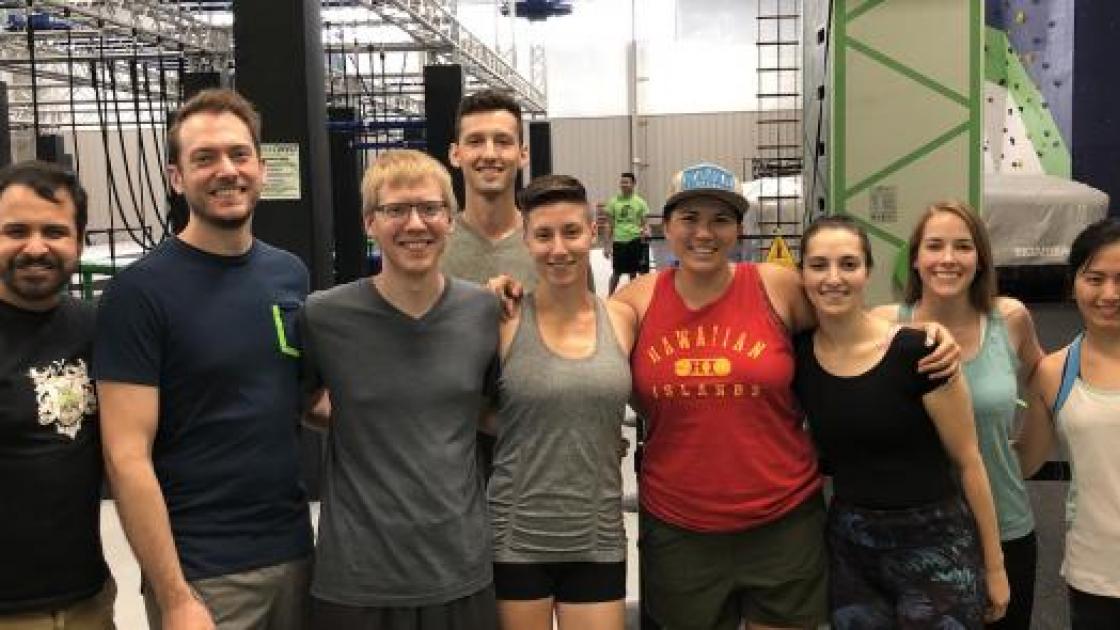 ENT Residency Program Information
Department of Otolaryngology - Head and Neck Surgery 
Program Directory: Dana L. Crosby, MD, MPH
Program Coordinator: Denean Vreeland
Program Structure
Length of Program: 5 years
Number of Positions: 10 (2 per year)
PGY1 Structure: 1 month of Trauma Surgery, Pediatric Surgery, Anesthesia, Plastic Surgery, Neurosurgery, Medical ICU, 6 months of Otolaryngology
Research Time: 1 month in PGY2 and 2 months in PGY3. 
Career in Otolaryngology - Head and Neck Surgery
Choosing a career in Otolaryngology - Head and Neck Surgery is an exciting prospect. This specialty is truly unique in many ways. As otolaryngologists, we have careers that includes both surgical and medical management of diseases of the head and neck. This combination of surgery and medicine invites critical thinking when diagnosing and treating patients. We also have the opportunity to treat patients of all ages and given the types of disease processes we manage, we often have the opportunity to build long term relationships with our patients. One of the most common reasons students are attracted to otolaryngology is the complexity and variation of the anatomy of the head and neck. We work in small spaces on complex and critical structures necessitating attention to detail and patience. Operating in the area of the head and neck really cannot be taken lightly. This region is highly personal and altering these structures can change the way the patient experiences the world and can change how the world views them. For this reason, otolaryngologists often have unique physician-patient relationships. Otolaryngologists treat a variety of diseases including, but not limited to hearing loss, dizziness, cancer of the head and neck, nasal obstruction, chronic sinusitis, orbital and brain tumors, thyroid and parathyroid disease, disorders of the voice, facial trauma, obstructive sleep apnea, allergy, tonsilitis, eustachian tube dysfunction, and many more.
Otolaryngology is truly a hidden gem. Until you experience for yourself what the specialty has to offer, you are likely unaware of the breadth and complexity of diseases treated by otolaryngologists.  
SIU Highlights
The SIU Department of Otolaryngology is comprised of a very strong group of subspecialists spanning the spectrum of the specialty. This broad representation of subspecialties ensures that trainees have a well-rounded and in-depth experience during their five years. Our department is committed to providing individualized training to each resident to ensure they meet their fullest potential. SIU has a rich history of surgical education. This emphasis on surgical education and innovation allows our residents to have unique learning experiences. Much of this surgical education is experienced through participation in monthly skills labs at the Memorial Center for Learning and Innovation. Our training program takes full advantage of this opportunity. 
More information
For more detailed information about our Otolaryngology - Head and Neck Surgery residency training program, please see the following links: