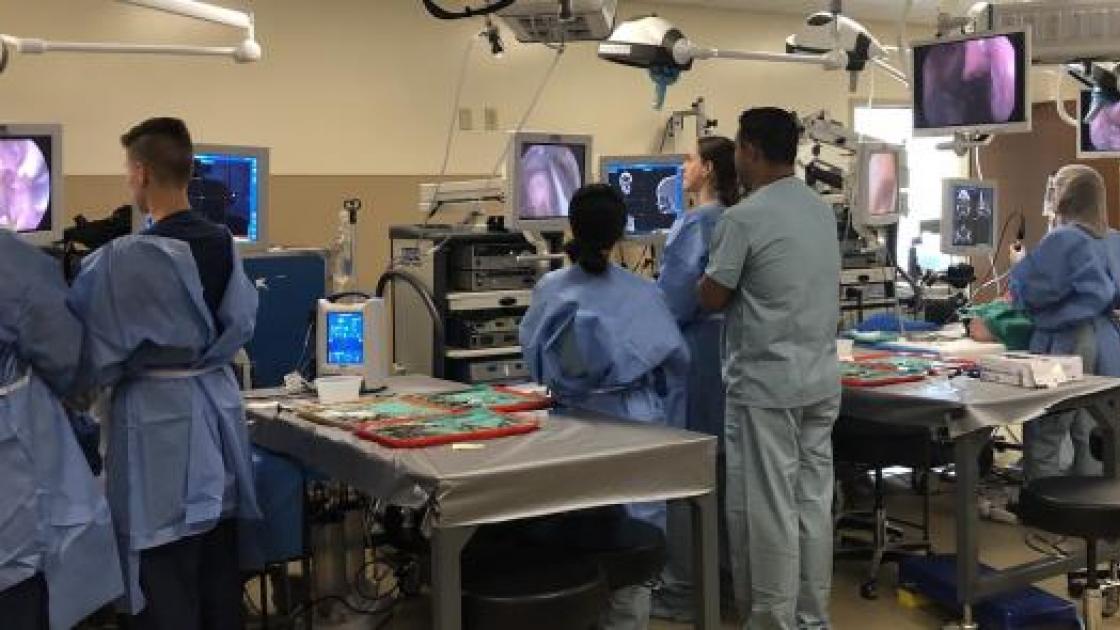 Otolaryngology Residency Curriculum
In addition to clinical experiences, regularly scheduled didactic teaching conferences occur on a two year rotation, divided into the following series:
Business of Medicine
Pediatric Otolaryngology
Otology and Audiology
Head and Neck Cancer
Fundamentals of Otolaryngology
Sleep Medicine
Thyroid and Parathyroid
Facial Plastics
Laryngology
Rhinology and Allergy
Facial Trauma
These core conferences are held weekly on Tuesday morning, and are led by the SIU faculty.  The residents also meet on their own on Friday mornings and discuss selected book chapters and/or articles in preparation for the Otolaryngology Training Menu in the Spring.
Additional regularly scheduled didactic sessions include head and neck tumor conference, quality improvement and patient safety conference, journal club and grand rounds.  Each resident is expected to prepare and present one scientific grand rounds lecture per year.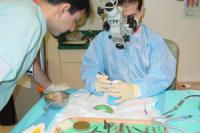 The residents are provided access to BoardVitals ENT and the Osler course and are required to sit for the annual Otolaryngology Training Exam sponsored by the American Academy of Otolaryngology Head and Neck Surgery. The residency program is proud of the scores obtained by the residents on this annual exam, and boasts a 100% pass rate on the national board certification at graduation over the last five years.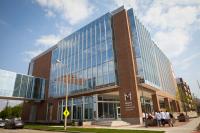 The MCLI " J. Roland Folse, MD SIU Surgical Skills Center" was founded in 1998 and is nationally recognized as a leader in resident education.  As an intern you will spend several afternoons during the first few months gaining procedural experience in a low stress environment on a wide array of surgical skills including but not limited to instrument tying, one/two handed knot tying, vascular anastomosis, chest tubes, central lines, and splinting.  You will continue to use this space throughout your residency program with monthly hands on surgical skills labs. The majority of the skills labs utilize cadaveric specimens, while others use high fidelity simulators. 
The department funds attendance to the AAO-HNS Annual Academy Meeting for chief residents. Additionally, the department funds attendance to any meeting in which a resident is presenting their scientific research.