Otolaryngology Residency Handbook
The purpose of this handbook is to provide Otolaryngology - Head and Neck Surgery residents with an orientation and overview of the training program at SIU School of Medicine. This manual provides a competency-based set of educational goals and objectives, residency program guidelines, resident responsibilities, expectations, as well as institutional and program policies for the residents' training. The Residency Program is conducted under the Requirements established by the Accreditation Council for Graduate Medical Education (ACGME) of which the Residency Review Committee (RRC) for Otolaryngology has direct responsibility for formulating policies for the organization and conduct of the Otolaryngology residency program.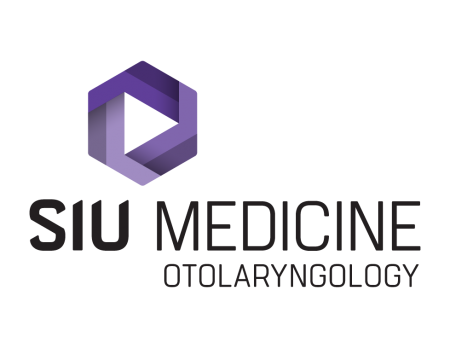 This is a five-year training program in Otolaryngology-Head and Neck Surgery. The PGY1 year is designed to prepare residents for specialty education in otolaryngology. It consists of one month rotations in trauma, critical care, anesthesia, neurosurgery, plastic surgery, pediatric surgery and six months in otolaryngology. The remaining four years (PGY2 - PGY5) are comprised of specialty-specific training in otolaryngology including clinical and surgical training as well as a structured research experience. The resident research experience includes three months total; one month in PGY2 and two months in PGY3.