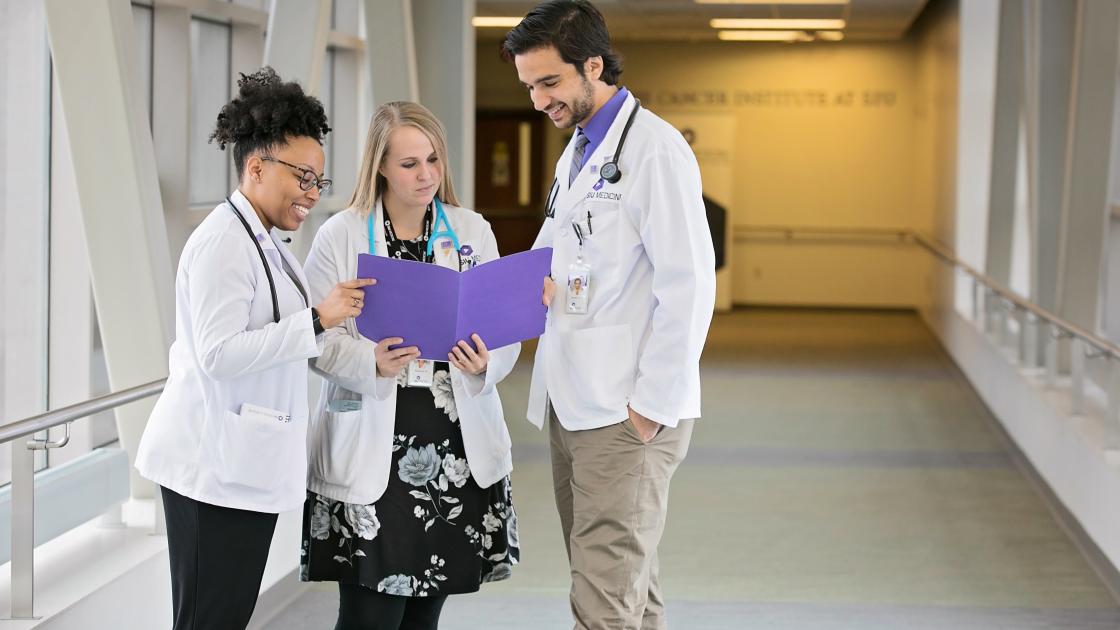 2019-2020 GME Quality Improvement Poster Competition Award Winners
Congratulations to the winners of the 2019-2020 Graduate Medical Education Resident & Fellow Poster Competition held April 2020!
1st Place:  "Increasing Efficiency through Delegation of Duties in a Developmental Disabilities Clinic", Clayton Parks, M.D.; Ashima Datey-Chakrabarty, M.D.; Patricia Baumann, M.D.; Alborz Javadzadeh, M.D.; Jeffrey I. Bennett, M.D., Psychiatry

2nd Place:  "Lean Six Sigma Approach to Improve Process Variation and Decrease Time-to-Surgery for Hip Fractures", Austin Beason, MD; Evan Davis, PT, MS, MBA; Jennifer Quastler, RN, BSHA; Becky Douglas; Caitlin West; Carol Hafley, MHA, RN; Mark Wojdyla, MD; Ronald Romanelli, MD; Matthew Gardner, MD4; Zak Gurnsey, MD; James Waymack, MD, Orthopaedics

3rd Place:  "Smoking Cessation Counseling", Pejman Jamkhou MD; Mark Scott MD; Johnny Tenegra MD, Decatur Family Medicine

3rd Place:  "SIU Vascular Surgery: The Transition from Inpatient to Outpatient Management", Shawn Poole MD MBA; Douglas B Hood MD; Safoora Choudry MD; Tian Zhang MD, Vascular Surgery
Thank you to Memorial Medical Center Foundation for their support of this event. 
For additional information about this event go to https://www.siumed.edu/siu-gme-quality-improvement-poster-competition.html.