SIU Surgical Oncology at Simmons Cancer Institute
Overview
Surgical Oncology team
Melanie Barnard, MD, in collaboration with Lori Bland, NP, practices General Surgery at Simmons Cancer Institute, and serves as the Director of the Breast Center. Dr. Barnard performs a variety of general surgery cases, but her focus is breast disease and breast cancer and works in collaboration with the Breast Center Tumor Board for all breast cancer patients.
Emily Sturm, MD, is a surgical oncologist who focuses on the surgical treatment and management of cancer and cancerous tumors. These tumors may be found in the adrenal gland, thyroid, liver, gastrointestinal or other areas in the body. Dr. Sturm also treats patients requiring melanoma surgery after a diagnosis.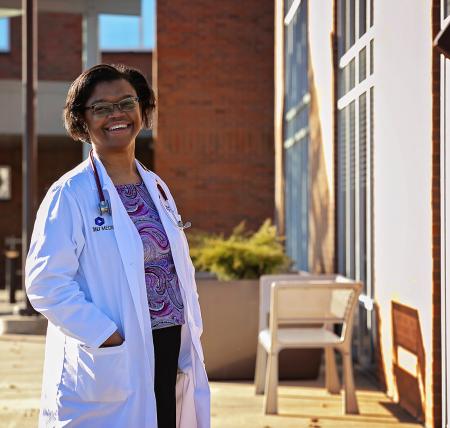 Our Doctors
SIU Medicine is home to more than 300 qualified and compassionate health care providers. Search by specialty, location, insurance coverage or language to find the doctor right for you and your family. SIU Medicine accepts a wide variety of governmental and non-governmental health plans to serve our community. This list includes plans that each respective SIU Medicine entity is currently participating in. SIU Medicine strongly encourages all patients to verify coverage, benefits and which providers are considered in-network with their individual health plan. To find out which insurances are accepted by a particular provider and location, call 217-545-8000.