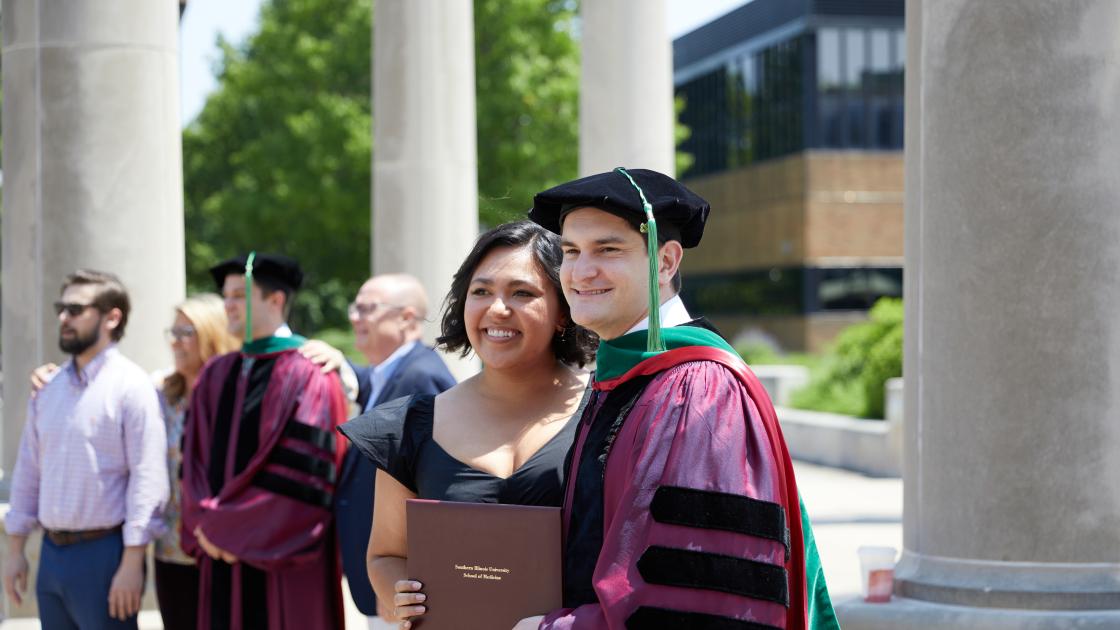 2023 Commencement: Take the less-traveled road
2023 Commencement:  Take the less-traveled road 
New physicians, research scientists and instructors at SIU School of Medicine received their diplomas on May 20, at the school's 49th annual commencement. The ceremony at the Performing Arts Center at the University of Illinois Springfield celebrated the achievements of the graduates and featured speeches from faculty members, alumni and administrators.  

Greg Poland, MD, was the commencement speaker. Poland is the director of Mayo Clinic's Vaccine Research Group, editor-in-chief of the journal Vaccine and has been a medical advisor to four U.S. presidents. He is also an SIU School of Medicine alumnus (Class of '80). 

Dr. Poland urged the graduates to "take the narrow, hard, lonely and less-traveled road" in their careers and focus on service to others. "You and I must see the profession of medicine as a moral imperative. We must demand repair of our medical and public health system and the way in which we practice medicine and deploy the fruits of medical research — equitably."

"'Dreamer,' you may say. But I remind you that what seems impossible today can move to improbable, then to possible, and finally to inevitable. We must see that the surest way to make dreams come true is to live them and to insist upon them," Poland said.

Class of '23 Chair Emily Gibson, MD, praised her fellow graduates for their ability to adapt and persevere during the pandemic, stating that "together we have faced many challenges and triumphs, shared many unique lived experiences, and we have also learned a great deal along the way about ourselves, each other, and the practice of medicine."

Alumni, faculty members and a graduating student received awards during the ceremony.    
Yahia Zeino, MD, an associate professor of OB-GYN, received the Golden Apple Award for Excellence in Teaching. Wendi El-Amin, MD, associate dean for equity, diversity and inclusion, and Class of 2023 graduate Ademola Adeoshun, MD, received the Leonard Tow Humanism in Medicine Awards, presented by the Arnold P. Gold Foundation.    

Three alumni were honored:  Julie Panepinto, MD ('91), 2023 Distinguished Alumni Achievement Award; Wesley Robinson McNeese, MD ('86), 2023 Distinguished Alumni Service Award; and Sameer Vohra, MD, JD ('11) 2023 Early Career Achievement Award. 
LINKS: Watch the commencement ceremony on YouTube.  
View photos from the event at Zenfolio. 
More stories from Aspects
Image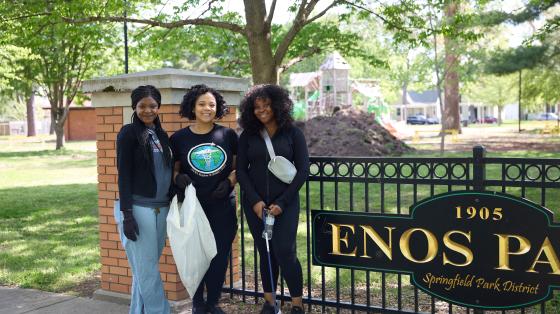 For more than 10 years, SIU medical students have organized and volunteered for a "spring cleaning" day in the Enos Park and Pillsbury Mills neighborhoods. It's fast becoming one of the more popular student-led traditions at SIU School of Medicine. 
Image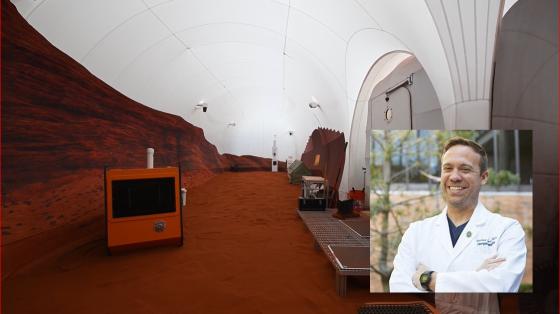 On June 25, Springfield emergency medicine physician and SIU School of Medicine alumnus Dr. Nathan Jones will begin a NASA mission that simulates living on Mars. 
Image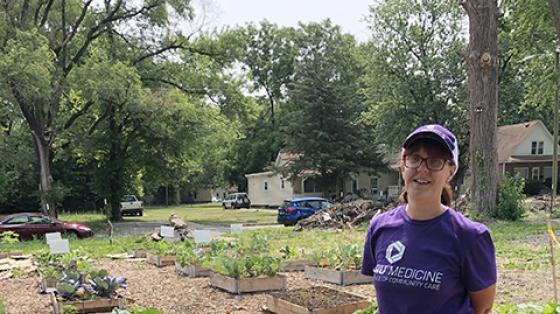 Community health worker Kaye Barnes sports a purple SIU Medicine T-shirt to complement her green thumb as she works in Springfield's community gardens.