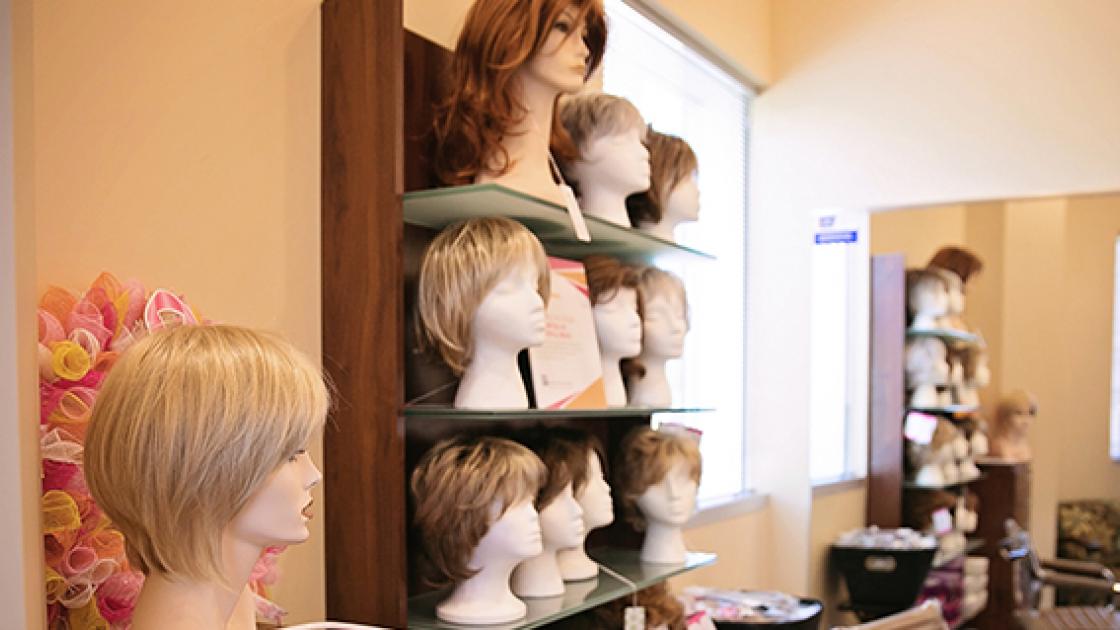 Some, but not all, cancer treatments cause hair loss. Ask your cancer team if your treatment is likely to cause hair loss. 
The Just for You Wig Salon at Simmons Cancer Institute offers wigs, hats, and scarves at no cost to cancer patients. The salon benefits from funds raised by BJ Grand Salon & Spa.
Appointments
Please make an appointment by calling Jenny at 217.545.6122 or email, jbonds48@siumed.edu to come into the salon for a personalized fitting.