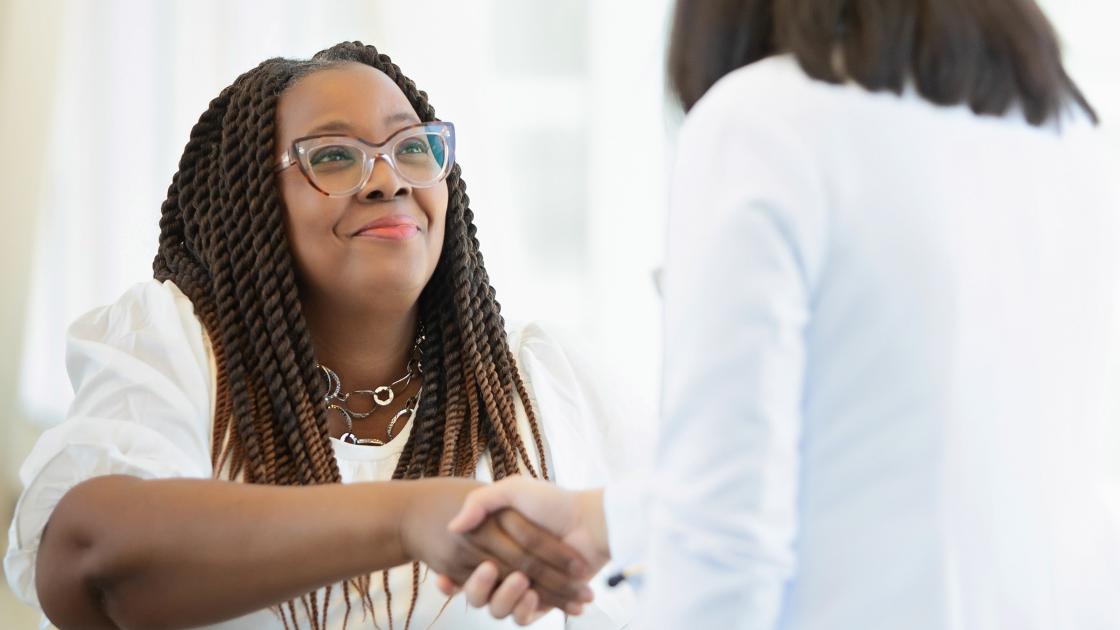 Appointment Information
What to expect for your appointment
New patients
Arrive at least 15 minutes prior to your appointment time so that our reception staff can make sure your registration is complete. Also, please bring all your current medications with you to the first visit so these can be documented in your electronic health record. New patients to the Center who do not keep their first scheduled appointment and do not notify us, are not considered patients at our facility. The rationale for this policy is that when a patient does not show up for their scheduled appointment and does not call, it takes valuable time away from other established patients who may need to be seen.

Established patients
Arrive at least 10 minutes prior to your appointment time so that our reception staff can verify all your demographic and insurance information.

Patient check-in
When you arrive at our facility, please check in with a receptionist. As a new patient, you will be greeted at the reception desk and asked to complete several forms to establish your record. In order to do this, please bring:
Photo identification
•    Government issued ID
•    Employee ID
•    School ID
Insurance information
•    Your insurance card
•    The address of your insurance company

Health information
•    Past hospitalization and surgeries
•    Family Medical history
•    List of all medicines being taken
•    Records of all immunizations
•    Motor vehicle accident information and workers compensation information, if applicable
Please tell the receptionist at the time you register whether or not you wish to have previous medical records transferred. If so, you will be asked to complete a transfer form.
It is necessary that our patients keep their appointments and be on time for their scheduled visits. Established patients who do not keep their appointment for three times within a one-year time period, and do not call us to cancel or reschedule, may be terminated from the SIU Center for Family Medicine.
It is our policy to schedule no more than two family members together at one time. If we schedule more than two family members together, and that family does not keep their appointment, we have a very large opening in our schedule and it is unfair to our other patients who need to be seen as well as being very inefficient for our physicians.
If you are a member of a managed care plan with a co-payment, that co-payment will be expected at the time you present in clinic for your visit. If you are insured through the federal Medicare program, no payment will be asked from you at the time of your visit unless the service provided is not covered. However, your co-payment will be due once Medicare has determined the amount of coverage. Patients with State of Illinois insurance with co-payments are expected to make that payment at time of service. Special arrangements can be made for those with financial hardship by asking to speak to our Billing Representative.
The Center does direct bill your insurance company for you, but you will be expected to show us your insurance card each and every time you present to clinic for a visit. There are so many insurance plans and changes to those plans that occur within a year that we have to know what insurance plan covers you each time you visit us. This will help us bill your insurance correctly the first time and not delay payment. Patients without insurance should see our Insurance Specialists to determine assistance that may be available to them.
It is your responsibility, as a patient, to know what laboratory/hospital is preferred by your insurance plan. Although we keep our staff updated as much as possible on this, when plans change preferred hospitals and laboratories, we are not always notified immediately. Most of our sites offer on-site laboratory drawing and if no preference is stated, we will utilize the local hospital for processing or send out lab courier such as Quest or LabCorp. All imaging and diagnostic tests are performed at local hospitals or diagnostic centers. 
All sites have an after-hours process. Please refer to the clinic you visit for the call-in number. The after-hours service is for medical emergencies or medical concerns.
It is also important for you, as the patient to understand that in some cases, your healthcare provider may feel some services are necessary, even though they may not be covered services under your health care plan. In these circumstances, staff will notify you before the service is rendered that payment may be denied. Before proceeding with these services, you must sign an agreement stating you would be personally and fully responsible for payment.
Lab results should be received within a week but might vary according to the type of test performed. Our office will notify you by letter, telephone, or through secure messaging using the online patient portal.
During the course of your care at the Center for Family Medicine, your physician may find it necessary to refer you to a specialist for further investigation or treatment. As a convenience to our patients, staff designated as referral coordinators will assist you in obtaining insurance authorizations and appointments with specialists or for testing. Unless the physician indicates the need for immediate action, the referral coordinator will receive the physician orders and call you back within three to seven days with your referral appointment. Many times, there may be a delay in getting the necessary information required by the coordinator to complete the referral. If you have not heard from us in a week, please feel free to call about the status of the referral. The referral coordinators can only assist you with referrals that have been ordered by your physician.
All medications except for controlled medications are sent electronically to the pharmacy of your choice. We utilize local and mail order companies; however, there is greater chance of delay with mail order companies. All controlled medications need to be picked up in person during regular business hours and can only be dispensed with 30 day limits. We ask all patients to notify either their pharmacy or refill need or our offices, at least 3-5 days in advance as many providers are not in clinic on a daily basis.
We do not refill any controlled medications on the first visit that you were prescribed by previous providers. It is up to the provider's discretion if the medication is a necessity and based on supporting medical evidence.
Patient-centered medical home
The Patient-centered medical home is a model of care that puts patients at the forefront of care. PCMHs build better relationships between people and their clinical care teams. Participation in an NCQA recognition program demonstrates that the practice or clinician values quality health care delivery and the latest clinical protocols to ensure that patients receive the best care at the right time.
 
Research shows that patient-centered medical homes:
Improve quality: Patients get the treatment that they need when they need it.
Reduce costs: They prevent expensive and avoidable hospitalizations, emergency room visits, and complications. This is especially true for patients with complex chronic conditions.
Improve the patient experience: They provide the personalized, comprehensive coordinated care that patients want.
Improve staff satisfaction: PCMHs have systems and structures that help staff work more efficiently.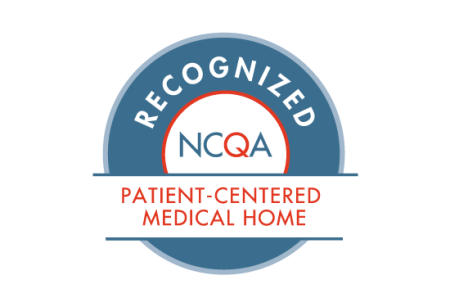 The Springfield program is one of four family medicine programs of SIU School of Medicine. Other programs are located in Carbondale, Decatur, and Quincy. All sites have previously received recognition from the NCQA.

SIU Center for Family Medicine provides comprehensive family care, including obstetrics, gynecology, pediatric and geriatric care, with approximately 60,000 patient visits annually.