Meet the Center for Human and Organizational Potential
The Center for Human and Organizational Potential, or cHOP,  provides faculty, staff and learners with the tools to achieve professional growth and satisfaction. With a commitment to optimizing wellness, work preparedness, professional growth, retraining, and faculty development and promotion, cHOP consultants will partner with you and your office to identify barriers to success and offer short- and long-term solutions. cHOP will work in a proactive and forward-thinking manner to improve the lives and work of the SIU Medicine family in a caring, diverse and state-of-the-art work environment. The center is built on three pillars: professional development, leadership and excellence, and wellness.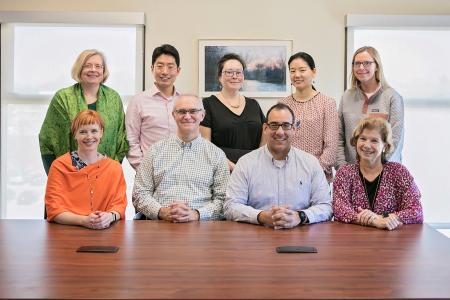 Mission
To create an environment in which inclusive partnerships unleash the individual and organizational potential of our people and communities to learn, thrive and excel.
Vision
Personal and professional potential realized for all.
The center is built on three pillars
---
Professional development
Educational and career development
Research and clinical development
Organizational development
Leadership and excellence
Leadership training
Promotion and tenure
Mentoring
Organizational excellence
Wellness
Physical wellbeing
Behavioral wellbeing
Culinary medicine
Integratice medicine