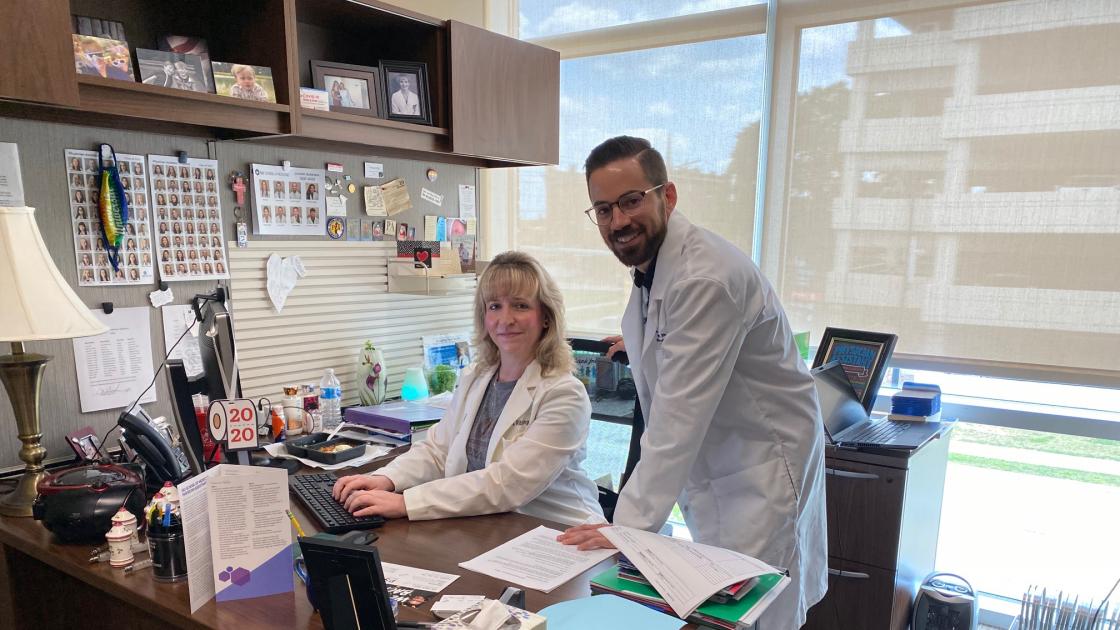 About the online DMSc
Providing the building blocks to excel as a leader among Physician Assistants. 
 
The Doctor of Medical Science degree is offered by the School of Medicine Department of Family and Community Medicine Physician Assistant (PA) Program. The online DMSc degree utilizes online learning activities and provides the choice of an education or clinical practicum. Courses in both specializations feature flexible assignments based on your current position and specialization. This advanced degree is created for and by Physician Assistants. Our courses examine the subject matter from the perspective of PAs, preparing graduates to excel as trusted leaders and advocates in healthcare, higher education, research and innovative industries, disaster response, and public and private agencies. Graduates will be thoroughly grounded in their respective career paths' ethical/legal implications. With the SIU online DMSc degree, you can become more adaptable, competitive, and marketable in the ever-evolving healthcare industry. 
To learn more, download our brochure.
Mission Statement 
The mission of the Doctor of Medical Science Program is to prepare doctoral-level-trained PAs to provide compassionate care, leadership, advocacy and education to their communities and the profession, with an emphasis on underserved populations and health care professional shortage areas.
Vision Statement
Educate physician assistants to be lifelong learners, proficient in acquiring and applying knowledge to improve the health of their communities and organizations.
Prepare physician assistants to be respectful, ethical, professional and effective advocates for the profession and their patients.
Prepare physician assistants who are competitive, marketable, and competent to take on administrative and leadership roles within the healthcare arena and beyond.
Prepare physician assistants to become proficient, competent educators of the public, their patients and future PAs with a concentration on the Barrowsian Method of Problem-Based Learning.
Educate PAs to advance the profession through scholarly activity.
SIU Medicine's Pledge on Inclusion, Diversity and Equity: Anti-racism is the active process of identifying and eliminating racism by changing systems, organizational structures, policies, practices and attitudes so that power is redistributed and shared equitably. An anti-racist organization is one in which racism is actively opposed and in which justice and fairness are actively promoted. SIU Medicine is committed to being an organization that fully embraces and promotes equity and inclusion in race, ethnicity, gender, sexual orientation and socio-economic status. SIU Medicine will identify, address and minimize overt and implicit bias. We pledge to be an anti-racist organization.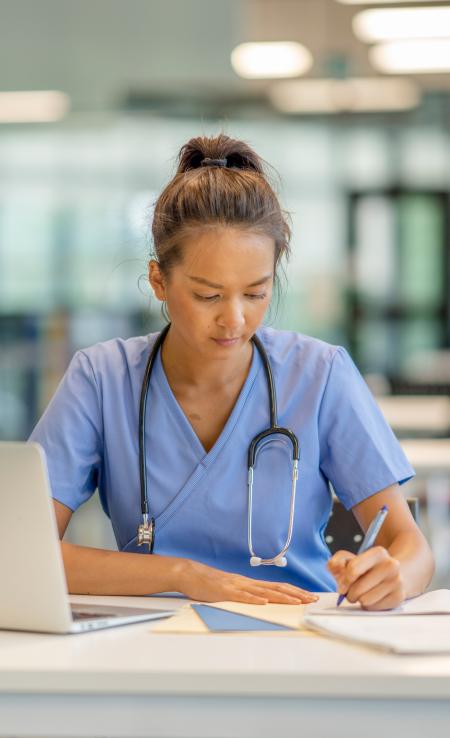 Program Features
The DMSc degree curriculum aims to provide you with the expertise and skills required to advance the profession by increasing Physician Assistant leadership, advocacy, and scholarship. We believe in professional parity and empowering PAs, positioning our DMSc graduates to be competitive for administrative, managerial, medical officer, legislative, and academic roles while strengthening our students' clinical skills and confidence. 
The SIU Doctor of Medical Science (DMSc) Degree is a terminal degree exclusive to NCCPA-certified PAs             
100% Online
Choose from 2 options: 1 year, full-time or 2-year part-time
3 cohorts offered per year - Spring 1-yr start or Summer 1-yr or 2-yr start 
Earn  37 Category I CME
Affordable tuition rates; $615 per credit hour + $80 fee per credit hour
Course work designed for the working PA, whether in the clinic or in the classroom
Dedicated faculty and staff
Access to online resources like the SIU School of Medicine Medical Library and SIU Carbondale's Morris Library
Opportunities to submit to the in-house, open access, peer-reviewed journal, Scholarly Works
Deadline to apply is EIGHT (8) weeks prior to the start of each new cohort 
Accreditation
SIU Programs, including the DMSc, are fully approved by the Illinois State Board of Education and nationally accredited by the National Council for Accreditation of Teacher Education (NCATE). SIU is one of a minority of university teacher education programs in the country accredited by NCATE - the only nationally recognized accrediting group authorized by the U.S. Department of Education. This national accreditation facilitates certification in many other states. As a whole, SIU is accredited by the Higher Learning Commission, a Commission of North Central Association of Colleges and Schools."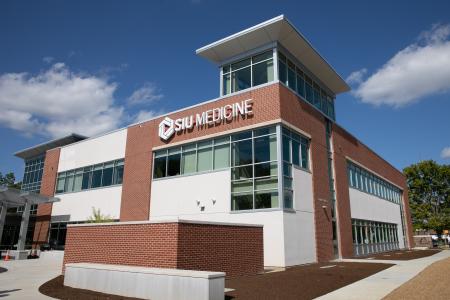 Tuition and Fees
Current tuition and fees for the DMSc program are as follows:
The program is 37 total credit hours.
Current tuition is $615 per credit hour.
Current technology fee is $80 per credit hour.
Total tuition and fees per credit hour = $695. 
37 total credit hours X $695 per credit hour = $25,715 total for the 1-year or 2-year program.
Practicum Options
At the start of the first unit, students will select one of the two offered Practicum tracks. The Clinical Practicum or the Educational Practicum.
(Currently, the Educational Practicum is only offered for a Summer start.)
This course series provides intensive clinical exposure in a chosen clinical specialty to further the student's clinical practice. Students will apply advanced and specialized medical knowledge beyond general practice and will be asked to define and realize educational and professional milestones. The goal is to further re-enforce lifelong learning principles, cultivate a growth mentality, encourage leadership in the workplace, and increase PA autonomy in the clinical setting. Didactic materials covered focus on the mission and values and are broadly applicable to all medical specialties.
This course series provides opportunities for development as a faculty member and/ or clinical preceptor. Students will explore adult learning theories, such as problem-based learning (PBL), social cognitive theory, reflective practice and transformative learning to improve an institution's student learning outcomes through the practicum experience. At the completion of the course, students will summarize their progress toward integrating learning theories and methods, student assessment, program evaluation, and their own development as academicians throughout the practicum experiences.
Please note: Educational Practicum is currently available during the Summer Cohorts.
Learn more in-depth information about what you'll learn in your practicum and core courses, visit our curriculum page