The SIU Fertility and IVF Center physicians are board certified in Obstetrics and Gynecology, Reproductive Endocrinology and Infertility, and Urology.
In addition, the physicians and their team of specialty nurses, genetics counselors and dietitians provide the most advanced treatment options as well as personalized attention.  Our clinic is unique in that we use a team approach for the female and male patient in their fertility journey.
Patient Care
Compassionate care, superior results
If you're trying to have a baby and it is taking longer than you expected, you are not alone! One in every nine couples of childbearing age has a problem conceiving, but there is hope for you at the SIU Fertility and IVF Center. Recent medical advances make pregnancy possible for most couples wishing to undergo treatments to have a baby. We specialize in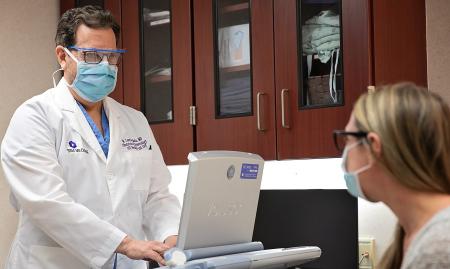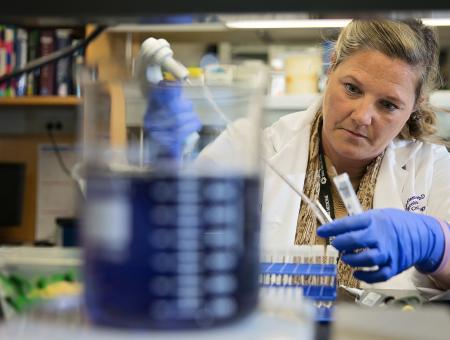 Microbiome yields clues to endometriosis
A new process to identify certain microbes in women could be used to diagnose endometriosis without invasive surgery and possibly even before symptoms start.

Our body's microbes collectively create what is called microbiomes. "Our immune system greatly influences our individual microbiome community," says. SIU Medicine researcher Andrea Braundmeier-Fleming, PhD. "Several diseases alter our immune system, and these alterations result in unique microbial profiles."
IVF Success
The Tripathy's IVF Journey
SIU's Fertility and IVF Center's patients travel from the nearby states of Missouri, Indiana, Tennessee and Ohio and from as far away as Europe, Mexico and South America for the chance at having a baby.
If you or a loved one is struggling with infertility, hope is here. The team at SIU's Fertility and IVF Center has helped thousands of couples become parents. They will be with you every step of your journey to provide compassionate, personalized fertility care. No one says it better than our happy parents, like the Tripathys. 
Education
Obstetrics and Gynecology Residency
The SIU OBGYN residency program is fully ACGME accredited without citations to train 4 residents per year.  Training in primary, specialty and subspecialty care is integrated throughout all four years of the residency. Residents also participate in ongoing quality projects to improve the care we give our community.
Image

Your support makes a difference
Your gift to SIU School of Medicine impacts our communities and supports our vision of better health for all. 
Looking for a health care provider?
Latest news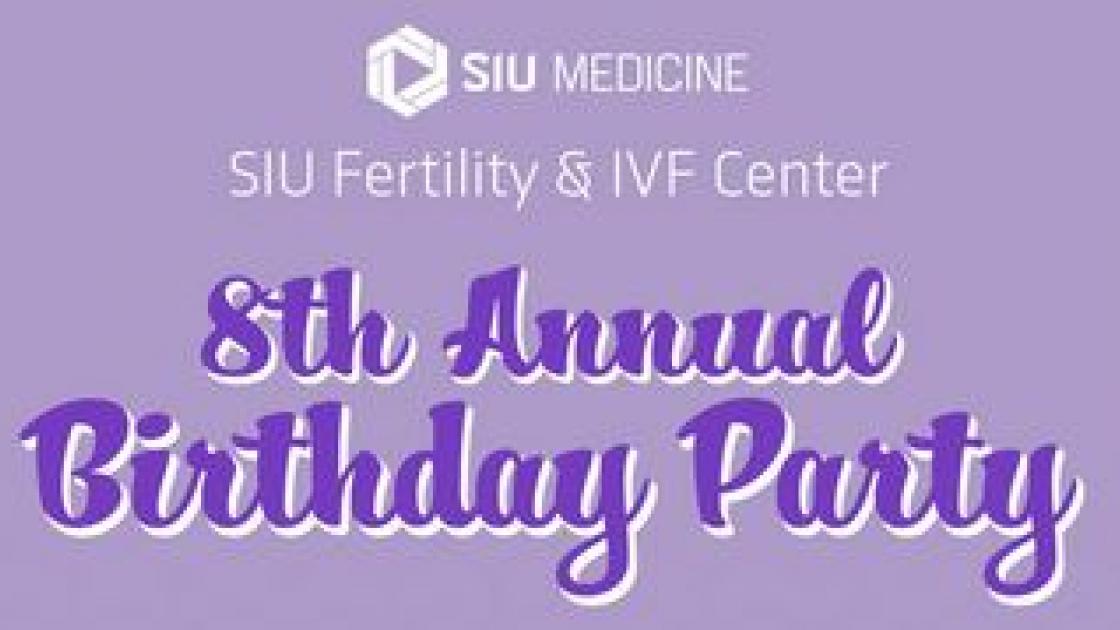 The Fertility and IVF Center at Southern Illinois University Medicine will hold its 8 th annual birthday party 1-4 p.m. on Sunday, Sept. 16, at Erin's Pavilion in Southwind Park, 4965 S. Second St. in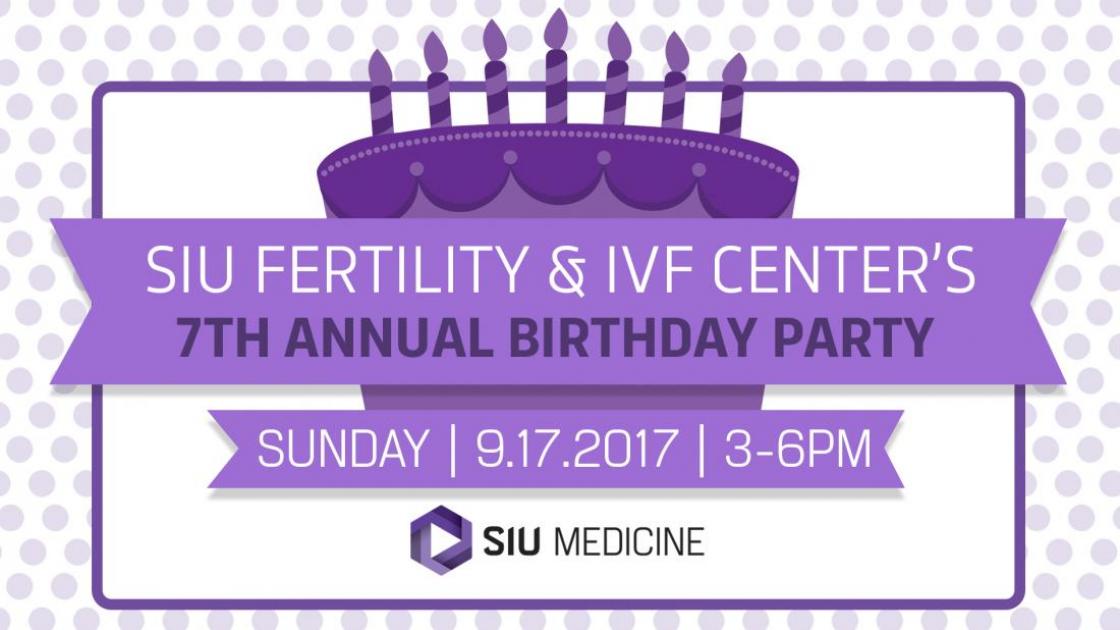 The Fertility and IVF Center at Southern Illinois University Medicine will hold its seventh annual birthday party from 3 to 6 p.m. on Sunday, Sept. 17, at Erin's Pavilion in Southwind Park, 4965 S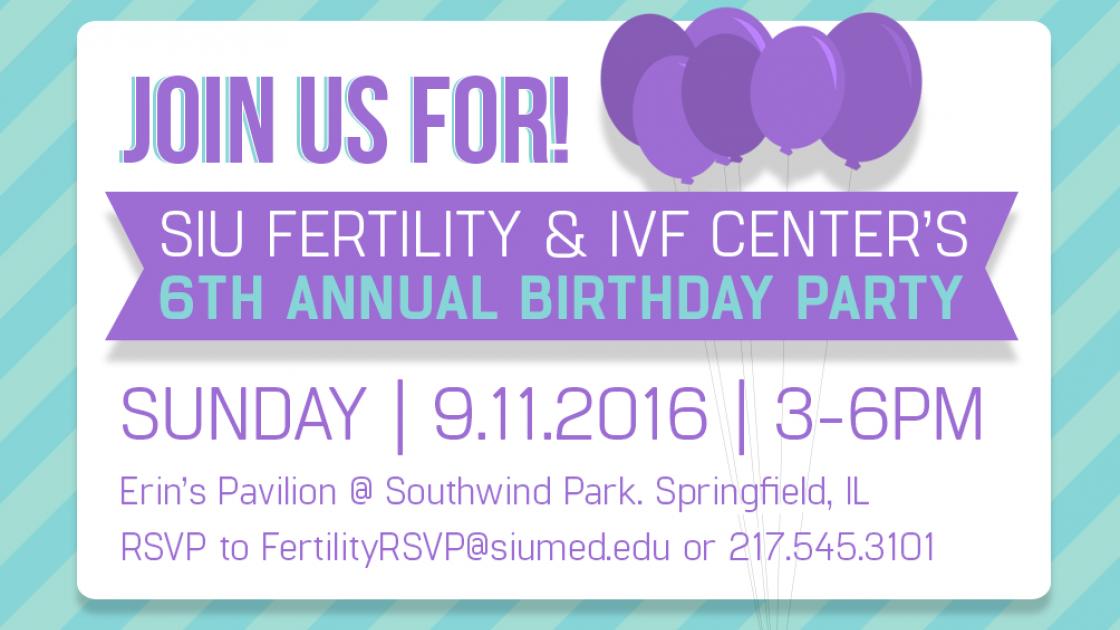 More than 1,750 babies born The Fertility and IVF Center at SIU School of Medicine will celebrate its sixth birthday with a party from 3 to 6 p.m. on Sunday, Sept. 11, at Erin's Pavilion in Southwind