Welcome
Thank you for your interest in the Endocrinology Fellowship program at SIU School of Medicine. Our two-year program is aimed at providing comprehensive knowledge to care for patients suffering from endocrine, metabolic, or thyroid diseases. Our diverse faculty includes nationally recognized leaders in clinical endocrinology. Many of our recent graduates are now in junior faculty positions at academic institutions throughout the country.
Our dedicated faculty and staff create a collaborative environment, welcoming the input and feedback of our fellows to provide the best possible fellowship experience. Fellows at SIU School of Medicine are active participants and partners in fostering a climate of academic excellence and outstanding patient care.
Michael Jakoby, MD, MA  
Program Director, Endocrinology Fellowship  
Division Chief of Endocrinology 
Professor of Clinical Internal Medicine  
SIU School of Medicine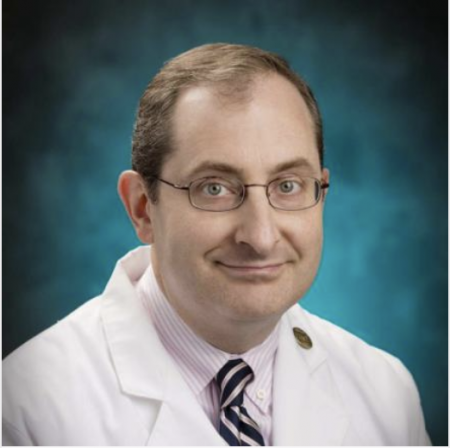 Program goals
Prepare fellows to care for patients suffering from endocrine or metabolic disease including treating patients for acute and chronic distress resulting from their disease.
Give opportunities for fellows to experience a wide variety of patients to diagnose and treat suffering from disease in all areas of endocrinology.
Provide a diverse experience through rotations in areas related to endocrinology so that the fellows have training in all of the diagnostic procedures and methods used in endocrinology.
Prepare fellows to continue their education throughout their lives by giving them training in critically reading the medical literature, understanding medical informatics, medical research methods, medical statistics, medical decision-making, outcomes assessment, health promotion, practice management, medicolegal issues and medical humanities.
Introduce fellows to principles of clinical/bench research, and prepare them to analyze literature/data, write investigative protocols and collect data in a scientific, organized manner.