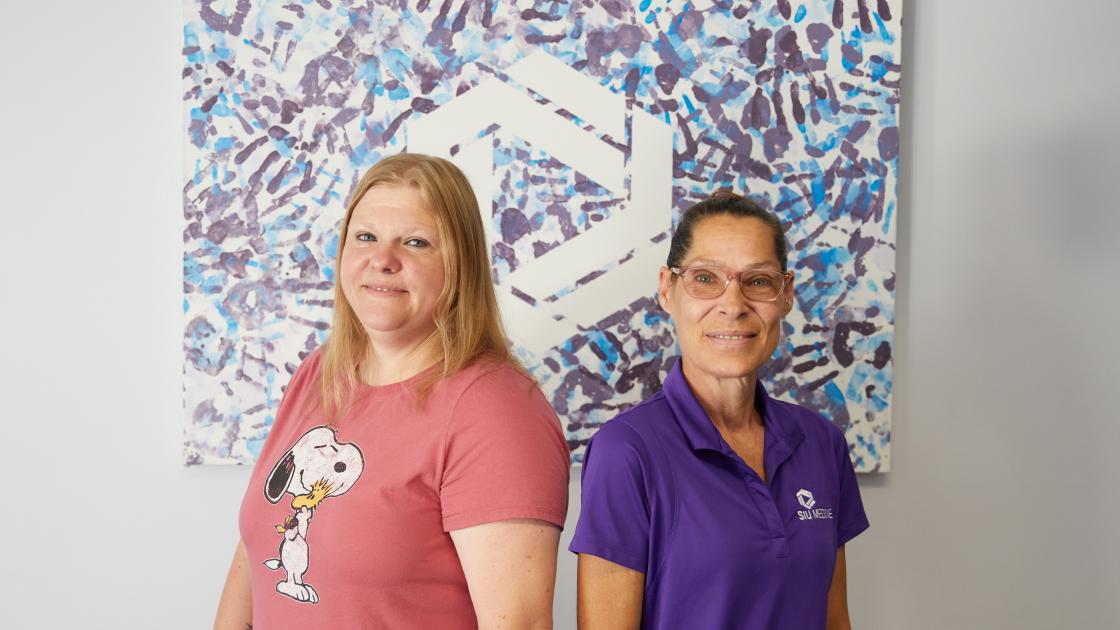 Community health worker Nicol Moore met Amber Hinkle, 41, during a 2021 neighborhood celebration in Comer Cox Park. Amber had chronic leg pain and had become discouraged with her physician. "I'd bring things to my doctor's attention but they were always getting swept under the rug, or they were misdiagnosed," Hinkle says. Moore told her about SIU's Access to Care program and offered to find her a new physician.
Within a week, Moore had connected her with Dr. Patrick Long, a resident physician at SIU's Center for Family Medicine in Springfield. He examined Hinkle and enlisted the help of SIU specialists to start her on the road to recovery. Moore connected her with a new dentist as well.
For two years, Hinkle enjoyed good health. Then in April the pain returned, radiating through her leg. By summer, it had become difficult for her to walk and work. She was prescribed bed rest and a nerve conduction test to pinpoint the cause.
The single mom had no money coming in, and when her test date was scheduled for October, she reached out to Nicol in desperation. The caseworker made some calls and was able to get Hinkle into a test slot later that same afternoon.
Moore then turned her attention to applying for short-term disability benefits through Hinkle's employer. Working under deadline, she obtained the necessary medical information and completed the application submission in time. Amber and her teenage daughter are now receiving some financial support.  
The test results revealed spinal stenosis, a pinched nerve and bulging disk. "I'd been told the pain I felt in my leg was neuropathy, but now we know it's my spine. It's weird; I've never had pain in my back, but it's the source," Hinkle says.
"The important thing is now I feel listened to. We're going through the stages to fix this. And if it wasn't for Nicol, I might not have been diagnosed."
More stories from Aspects
Image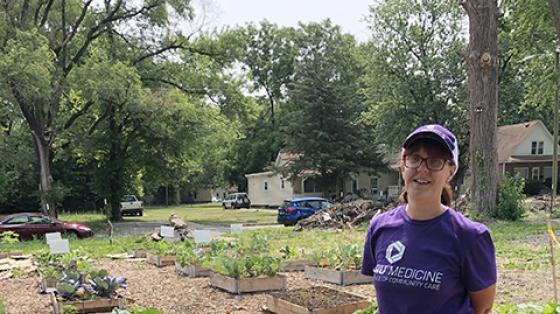 Community health worker Kaye Barnes sports a purple SIU Medicine T-shirt to complement her green thumb as she works in Springfield's community gardens.
Image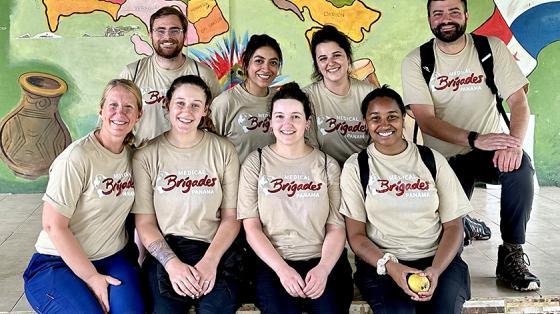 Global Brigades is an international nonprofit organization that started in 2004. Its mission revolves around the holistic empowerment of under-resourced communities in Ghana, Greece, Guatemala, Honduras, Nicaragua and Panama. 
Image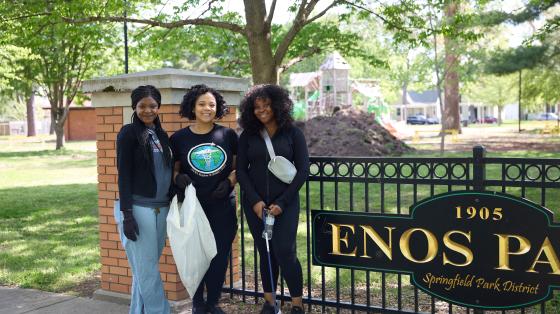 For more than 10 years, SIU medical students have organized and volunteered for a "spring cleaning" day in the Enos Park and Pillsbury Mills neighborhoods. It's fast becoming one of the more popular student-led traditions at SIU School of Medicine.