Adult Reconstruction Fellowship Program
The Southern Illinois University School of Medicine Adult Reconstruction Fellowship is a built around a mentorship model. The fellowship is organized in rotations in which you cover a single provider in all phases of patient care including pre-operative workup, surgery, post-operative recovery and clinical follow up. The focus of the program is on primary and revision hip and knee arthroplasty but there is opportunity to pursue shoulder arthroplasty, hip, knee and shoulder arthroscopy and fracture work as well. Our goal is to train highly competent, technically skilled surgeons who are ready to take on complex reconstructive challenges from the moment they graduate.
Description:  ACGME accredited Adult Reconstruction fellowship
Duration:  One year, August 1st through July 31st
Location: Memorial Medical Center, HSHS St. John's Hospital, Orthopedic Center of Illinois
How to Apply
Application:  San Francisco Match Service, https://www.sfmatch.org/
Requirements:
Graduation from a LCME accredited medical school
Completion of an ACGME accredited orthopedic surgery residency
Board-Eligible or Board-Certified in orthopedic surgery
Obtain an Illinois license
Obtain staff credentials at affiliated hospitals
Stipend:
Clinical Faculty
 D. Gordon Allan, MD – Fellowship Director Joint Reconstruction, Residency Program Director & Clinical Professor
Specialty: Adult Reconstruction, Musculoskeletal Oncology
Medical School: University of Alberta School of Medicine
Residency: University of Alberta
Fellowship: Adult Reconstruction University of Toronto, Musculoskeletal Oncology University of Toronto
Specific Interests: Anterior approach THA, Direct Lateral THA, Robotic TKA/UKA, Revision THA/TKA, hip resurfacing, hip arthroscopy, Orthopaedic Oncology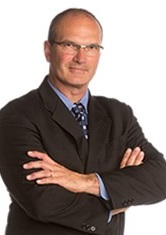 Pierro Capecci, MD – Clinical Assistant Professor
Specialty: Adult Reconstruction
Medical School: Wright State University School of Medicine
Residency: William Beaumont Hospital
Fellowship:  Adult Reconstruction Charlotte Orthopaedic Specialists
Specific Interests: Rotating platform TKA, Gap Balancing Technique TKA, Posterior approach THA, revision THA/TKA, Shoulder Arthroplasty
Ronald Romanelli, MD – Clinical Associate Professor
Specialty: Adult Reconstruction, Orthopaedic Trauma, General Orthopaedics
Medical School: Southern Illinois University School of Medicine
Residency: Southern Illinois University  
Fellowship: Orthopaedic Trauma A/O International Fellowship, Austria and Reconstructive Surgery Clinic of Kantonsspital, Switzerland
Specific Interests: Posterior approach THA, freehand technique UKA, revision THA/TKA, Shoulder Arthroplasty, knee/shoulder arthroscopy
Leo Ludwig, MD – Clinical Associate Professor
Specialty: Adult Reconstruction, General Orthopaedics
Medical School: Southern Illinois University SOM
Residency: University of Kentucky Medical Center
Fellowship:  Kleinert Fellowship in Hand Surgery, Louisville KY
Specific Interests: Watson Jones approach THA, knee/shoulder arthroscopy, revision THA/TKA
Responsibilities:
Mentorship Model
Attend all clinics with attending you are on service with
Attend all surgical cases with attending you are on service with
Perioperative rounding and patient care
NO formal call responsibilities

Exception: Cover resident call beginning the night before OITE through the end of the exam

Organize papers for and attend monthly adult reconstruction journal club
Present one Grand Rounds lecture to residency on reconstruction topic of your choosing
Participate in resident education in clinical and OR setting
Limited research requirement
Case Volume:
Primary TKA (200)
Revision TKA (100)
Primary THA (200)
Revision THA (100)
Knee Arthroscopy (50)
Hip Arthroscopy (25)
Tumor Cases (25)
Specific Training Opportunities:
Primary total knee arthroplasty with patient specific implant selection
Unicompartmental knee arthroplasty
Robotic TKA/UKA
Primary total hip arthroplasty utilizing Direct Anterior, Modified Hardinge, Watson Jones and Posterior approaches
Hip Resurfacing
Complex primary and revision arthroplasty of hip and knee
Hip and Knee arthroscopy
Exposure to tumor cases
Opportunity to pursue fracture cases
Opportunity to pursue shoulder arthroplasty
Didactics:
Grand Rounds, Morbidity & Mortality, Interesting Case Conference

Adult Reconstruction Journal Club

One Wednesday per Month 1830-2030

Resident Didactic Conference (optional)

Resident Journal Club (optional)

One Wednesday per Month 1700-1800
Research:
One completed manuscript required for graduation
Resident and medical student support available
Clinical research support available from university
Additional Resources:
Funding for national meetings (AAHKS, AAOS)
Funding for additional training courses
Funding for books
On site parking provided
Food available in both hospitals
Goals for Training
By the end of your training here you will have been exposed to the breadth of adult reconstruction from bread and butter primary THA/TKA to complex revision and reconstructive cases in the setting of infection, fracture, massive bone loss or tumor. Unlike many programs, your training at SIU will be hands on from the first day. You will be given graduated responsibility until you are performing all parts of primary and revision THA/TKA. You will feel comfortable teaching primary arthroplasty to junior residents and performing complex reconstruction by yourself before you leave.
Testimonials from Prior Fellows
My experience with Dr. Allan at the SIU adult reconstruction fellowship is summed up in one word: Phenomenal.  The amount of cases that he has every week is great.  We would do 12-15 joints/revisions a week as well as 5-10 Outpatient Surgery Center cases.  The amount of complexity that I saw with him was unmatched.  We were the referral center for all of the local orthopods.  Because of this I had a fantastic operative experience with both primary joint replacements and complex revisions.  I came from a residency program where I had excellent training and wanted more advanced cases to refine my complex skills.  That is exactly what I got from Dr. Allan.  Not only is he an excellent surgeon he is also a fantastic person.  I call him regularly to get his advice with complex cases I have in my practice and we keep in touch with each other throughout the year.  He advocated for me throughout my fellowship in order to give me the best possible experience.  I definitely have a friend and colleague for life in Dr. Allan and he is without question one of the best orthopedic surgeons I have ever worked with.
Todd Peterson, DO
Capital Orthopaedics and Sports Medicine
Des Moines, IA
I thoroughly enjoyed my fellowship at SIU.  It was a well-balanced year with a huge volume of primary and revision surgery. It was also an excellent experience with anterior hip replacement and robotic surgery.  All of the attendings are great to work with and the hospitals and staff help support a well-run total joints program. Dr. Allan is a fantastic mentor who I still keep in touch and share difficult cases with.   
Paul Danielski, MD
Chicago, IL
Working with Dr. Allan was a true pleasure.  He is great to work with and your surgical skills will grow exponentially.  He has a large case volume with a steady number of complex revisions so you will get to see most of everything in arthroplasty.  During my year there I became proficient at both operating and handling a practice.  I also developed a true mentor and I still talk to Dr. Allan and text him to ask him advice if I have any complex cases that I may have questions on.  I would recommend this fellowship to anyone who really wants to learn how to operate and take on complex cases!
Charles Lobrano, MD
Orthopaedic Specialists of Louisiana
Shreveport, LA
About SIU School of Medicine
Springfield:
Springfield Illinois is a small city of 120,000 located in central Illinois. We service two level I trauma centers which have a catchment area of between 500,000 & 1,000,000 people. There is a very busy orthopedic surgical community composed of 24 surgeons in four groups (SIU, Orthopedic Center of Illinois, Springfield Clinic & HSHS St. John's) which work together to train the residents and fellows.
The community itself is a very safe place to raise a family with excellent public and private schools. You can commute from anywhere in town to the hospitals in 15mins or less and there is very little traffic. There is no shortage of restaurants, shopping, minor league sports, indoor and outdoor activities in the area and we are an easy drive to both Chicago and St Louis.
Mission:
Our mission at SIU School of Medicine; Division of Orthopedic Surgery is to be a leader in education, research, and comprehensive patient care. We participate in the overall educational mission of the SIU School of Medicine by contributing orthopedic medicine expertise to all levels of medical education. We inspire and train the experts of tomorrow, through residency and fellowship programs that draw the highest quality of students and physicians.
For more information, please contact Anita Weinhoeft, the Fellowship Coordinator for the Division of Orthopedic Surgery, at 217-545-6155 or aweinhoeft@siumed.edu