Family Medicine Outpatient Clinic - Carbondale
Overview
Family Medicine covers a broad spectrum of care for all ages, all genders, and every kind of disease. Your provider will coordinate your care and serve as your advocate in all health-related matters, and referrals to specialists, as well as consult community resources.
Carbondale family physicians are trained to manage and treat the vast majority of medical problems and coordinate treatment with other providers and specialists. We emphasize prevention of future illness by promoting a healthy lifestyle and routine checkups.
Clinics
These clinics are designed to help our patients manage their health.
Geriatric
Mobil care-a-van
Newborn care
Osteopathic manipulative treatment
Skin
Sports medicine
Weight loss
 
Treatments
Our providers can help you in your health care journey. We can treat:
Adolescents
Adults
Dermatology
Geriatrics
Gynecological
Newborns
Pediatrics
Psychiatry
Skin
Sports medicine
 
A federally qualified health center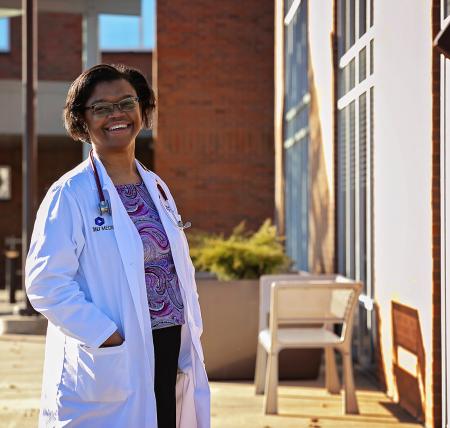 Our Doctors
SIU Medicine is home to more than 300 qualified and compassionate health care providers. Search by specialty, location, insurance coverage or language to find the doctor right for you and your family. Our profiles show a sample of insurances accepted by our clinicians. To find out which insurances are accepted by a particular provider, call 217-545-8000.