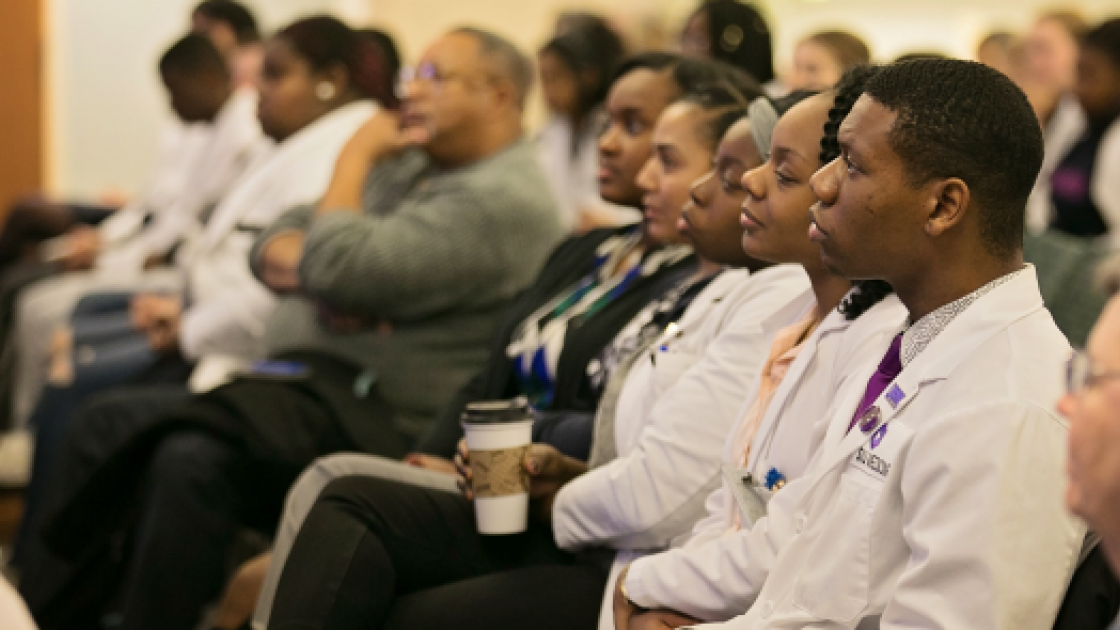 Alonzo Homer Kenniebrew, MD Forum
The Alonzo Homer Kenniebrew, MD Forum on Health Inequities and Disparities is an annual discussion of health disparities and other factors that impact population health. It commemorates the life of a ground-breaking central Illinois physician.
A native of Warrior's Point, Alabama, Dr. Alonzo Homer Kenniebrew was the first African-American physician in the United States to build and operate a surgical hospital, the New Home Sanitarium in Jacksonville, Illinois, established in 1909. At its peak in the 1920s, New Home had 67 rooms, three laboratories, three surgeons and eight associated physicians. It served patients from 20 states and Canada.
Kenniebrew founded the hospital because he could not obtain medical privileges at area hospitals. 
The son of a former slave, Kenniebrew was educated at Tuskegee University and was a friend, colleague and personal physician to Booker T. Washington. After relocating to Illinois, he persevered despite repeated road-blocks from the Jim-Crow world of the early 20th century. His annual lecture sheds light on the history of health disparities, suggesting solutions to the resistant problems that negatively affect the lives of so many in the United States. HSHS St. John's Hospital, Memorial Health System and the SIU Foundation help support the cost of the annual presentation. 
Annual Kenniebrew event expands to conference in 2023 
REQUEST FOR WORKSHOP PROPOSALS DUE NOVEMBER 30, 2022 
Southern Illinois University School of Medicine has made a significant, ongoing commitment to becoming an anti-racist institution.  For many years, our school has celebrated the life and legacy of Dr. Alonzo Kenniebrew during Black History Month with an award in his honor, a dinner, a speaker, and a community discussion the following day. This year we are expanding the event to include the first annual Kenniebrew conference, dedicated to centering and advancing equity and justice work in medical education and in our communities. This one-day, in person conference is a wonderful opportunity for physicians, resident physicians, medical students, and medical educators who have interest in presenting in a supportive environment at a regional conference. 
Image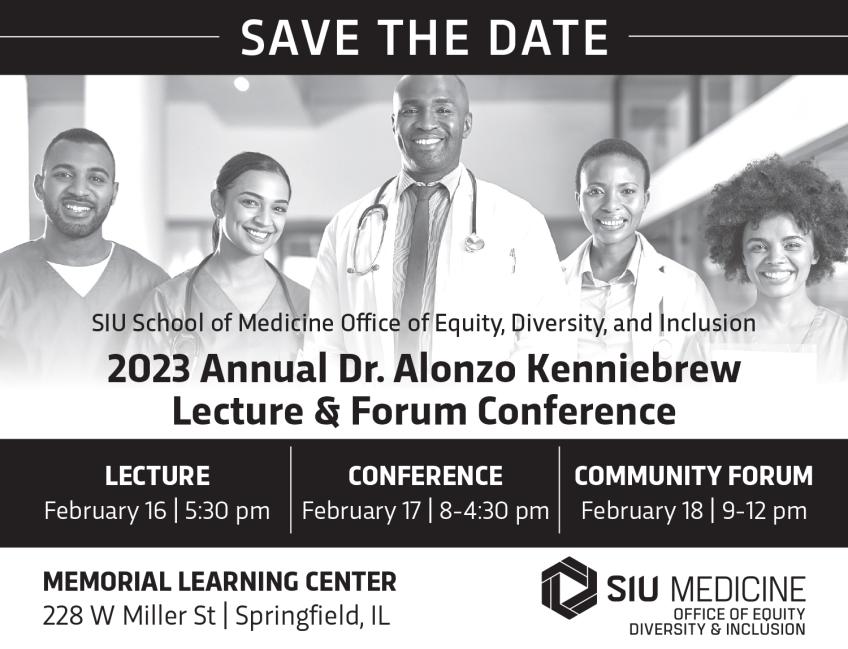 If you are interested in presenting at the 2023 Kenniebrew Conference, please compete the form. 
Important details: 
Proposal deadline: November 30, 2022 
Final selection notification: December 16, 2022 
Conference date: February 17, 2023 
Conference location: Southern Illinois University School of Medicine in Springfield, Illinois
2022 Kennibrew Lecture and Equity Awards