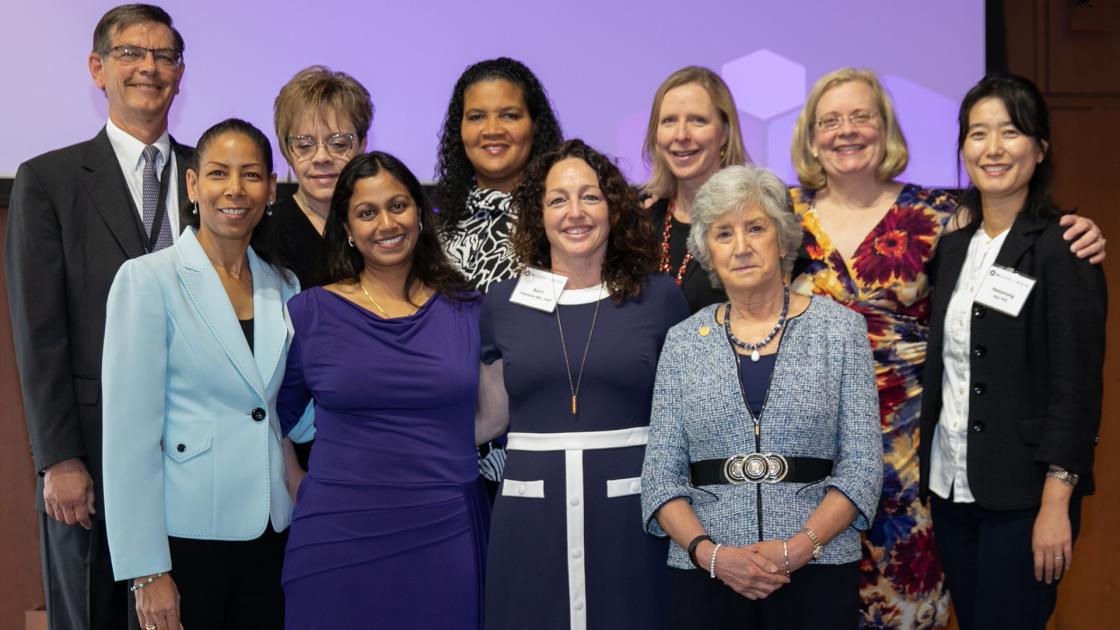 We extend warm greetings from the Alliance for Women in Medicine and Science, aka AWIMS. What started as an informal gathering within the Department of Medicine in January 2015 gradually morphed into a robust, vital organization called Women in Medicine (WIM) that contributed meaningfully to SIU Medicine and to the community.  
The executive committee, with the help of Dr. Wendi El-Amin, soon recognized that our group would have greater impact if we moved schoolwide and broadened our focus to women in medicine and science. We took on this new mantle in 2018. We could not have made this transition without the support of Dr. Susan Hingle, Dr. Andrew Varney, Dr. Janak Koirala, Dr. John Flack, and of course all of our supportive and encouraging Department of Medicine members. We are indebted to Dr. Jerry Kruse and Wendy Cox-Largent for their support as well.    
AWIMS's goal is a strong and meaningful alliance among all members of the medical community, with the common purpose of working harmoniously in an equitable environment to support the mission of SIU Medicine. AWIMS is intended as a forum to promote honest discussion and positive change in the realms of gender equity, career advancement, work-life balance and community service, and to champion professional development and promotion of women in medicine and science.  
Watch the video What AWIMS means to me.
Initiatives include:
Education Collaborative with Office of Diversity, Equity and Inclusion
Research and Scholarship
Community Engagement Collaborative with the Office of Diversity, Equity and Inclusion
Mentorship and Career Advancement
Mindfulness and Wellness
Recognition and Awards
Our organization is housed within the Office of Equity, Diversity and Inclusion, and it is open to ALL members of the SIU community - not just women. We encourage enthusiastic individuals to join!  Please think about which of the above initiatives you see yourself championing and contact me to share your interests. 
Sincerely,
Vidhya Prakash, MD, FACP
Director
SIU Medicine Alliance for Women in Medicine and Science