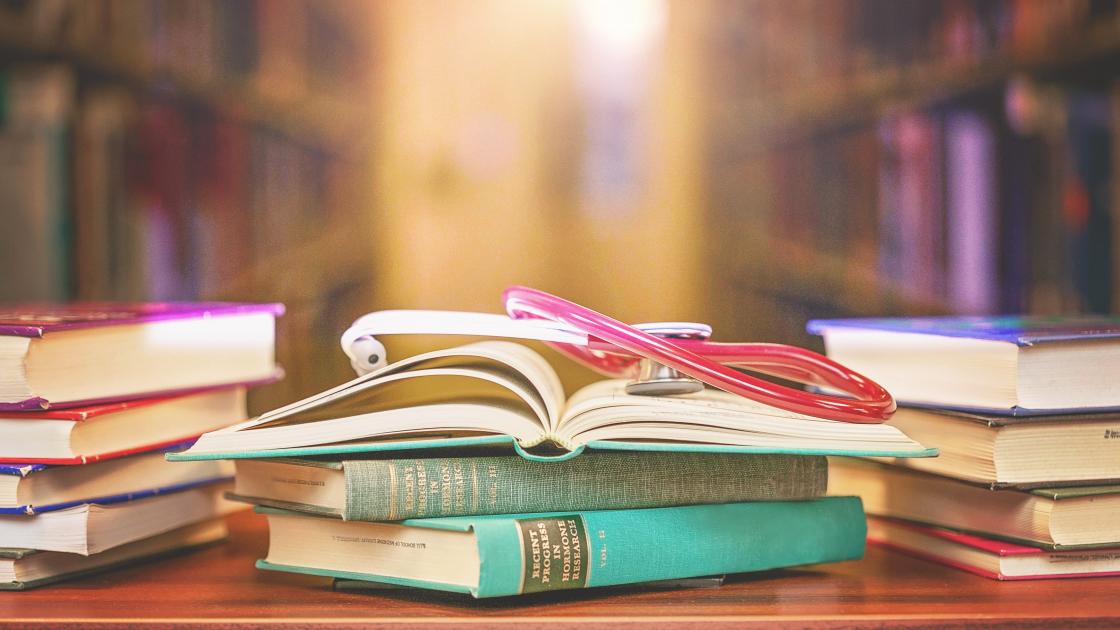 Alton Family Medicine Residency didactics
While clinical experiences guide the majority of learning that occurs during residency, a structured didactic curriculum supplements this learning and ensures that all residents are exposed to a shared core of educational topics. The residency program didactics will occur weekly on Wednesdays, from 12:30-4:00pm and on the last Friday of each block from 12:00-1:00pm. Lunch will be provided for all didactic sessions.
These sessions will be taught by residency faculty, outside experts or consultants, and peers. All residents will present at least yearly in semi-formal presentations (QI reports, case reports, quick educational sessions), and all PGY3 residents will present at "Baby Grands," which are formal topic presentations within the program. PGY2 and PGY3 residents also may have the opportunity to present at the FCM Department Grand Rounds, which occur 5 times yearly and are streamed live between all 5 residency sites. Each Residency program presents one time per year.
Didactic sessions may take many forms, including but not limited to: small group learning, hands-on workshops, large group presentations, quiz or game-based sessions, and large and small group discussions. Sessions vary in length depending on the subject.
The curriculum is generally oriented as a repeating 18-month schedule, so that all residents will cover the material twice through didactic sessions by the conclusion of residency.
Residents are expected to attend all didactic sessions, and faculty should be present when available. While there will be occasional instances in which a resident cannot attend due to patient care duties (such as a patient with urgent care needs in the hospital, delivery of continuity OB patient, etc.), these instances should be very rare. Residents will automatically be excused from didactic sessions when they are on vacation. Residents are also excused from the didactics when they are rotating at St. Louis Children's Hospital, as daily didactics will occur during that rotation. Residents who are on away rotations are also excused if videoconferencing is unavailable at their sites. Attendance will be recorded for all didactic sessions.
Monthly, the following will occur:
1st Wednesday of the month:  Wellness
2nd Wednesday of the month:  Journal Club
3rd Wednesday of the month:  Practice Management
4th Wednesday of the month:  Resident Business Meeting
 
Quarterly, the following will occur:
Morbidity and Mortality
Mentor Meeting
Home Visits
---
For a PDF version of our 18-month repeating didactics schedule and policy, please click here.