Family Medicine Outpatient Clinic - Springfield
Overview
Family Medicine covers a broad spectrum of care for all ages, all genders, and every kind of disease. Your provider will coordinate your care and serve as your advocate in all health-related matters, and referrals to specialists, as well as consult community resources.
Treatments
Our providers can help you in your health care journey. We can treat:
 Adult & Geriatric Care
 Behavioral & Mental Health
 Care Coordination
 Community Assistance
 Diabetes Management & Education
 Financial Counseling
 Foster Care Medical Home
 Gender Equity & Transgender Clinic
 Immunizations
 Integrative Medicine
 Legal Assistance
 Minor Surgical Procedures
 Newborns & Well Child Exams
 Nutrition
 Obstetrics & Women's Health
 Office Based Opioid Treatment
 On-site Lab
 Preventive Care
 Sport Medicine & Physicals
 Virtual Visits
 Weight Loss
Doctors of osteopathic medicine (DOs) are physicians who are trained and licensed to prescribe medication, perform surgery and use osteopathic manipulation. At our clinic, you have the ability to see medical doctors and osteopathic doctors.

If you are hospitalized, our physicians will provide and coordinate your care during your stay in HSHS St. Johns or Memorial Medical Center.
Clinics
These clinics are designed to help our patients manage their health.
Diabetes and weight management
Geriatric
Integrative medicine
Kids health harbor
Medication assisted treatment
Osteopathic manipulation treatment
Sports medicine
Sleep medicine
Walk-in
A federally qualified health center
We offer expert, convenient care to entire families, regardless of their ability to pay.

Learn more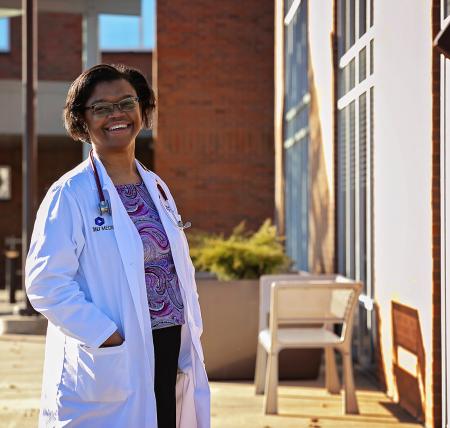 Our Doctors
SIU Medicine is home to more than 300 qualified and compassionate health care providers. Search by specialty, location, insurance coverage or language to find the doctor right for you and your family. SIU Medicine accepts a wide variety of governmental and non-governmental health plans to serve our community. This list includes plans that each respective SIU Medicine entity is currently participating in. SIU Medicine strongly encourages all patients to verify coverage, benefits and which providers are considered in-network with their individual health plan. To find out which insurances are accepted by a particular provider and location, call 217-545-8000.