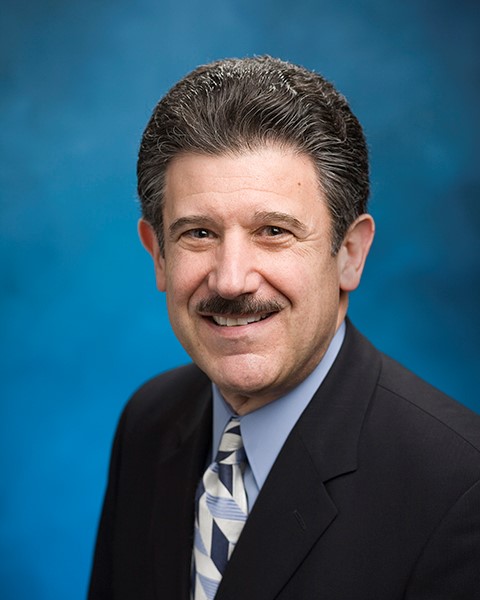 Theodore R. LeBlang, J.D., FCLM
Emeritus Professor of Law and Medicine
Mr. LeBlang is Emeritus Professor of Law and Medicine at Southern Illinois University (SIU) Schools of Medicine and Law.  During the period 1993-2006, Mr. LeBlang served as professor and chair of the medical school's Department of Medical Humanities.  He was also director of the Program of Law and Medicine and founding director of the M.D.-J.D. Dual Degree Program. From 1975-92, Mr. LeBlang served as legal counsel to SIU School of Medicine.  
Mr. LeBlang is Editor Emeritus of the Journal of Legal Medicine and Associate Editor of the Health Care Lawyer.  He served as Editor-in-Chief of the Illinois Bar Journal during the period 2000-2002, and continues as a member of the editorial board. He has been a member of the editorial boards of Illinois Child Welfare, Medicine and Law, and the Journal of Law, Medicine & Ethics.  From 1992-2006, he served as co-annotator of the Code of Medical Ethics: Current Opinions with Annotations, published by the American Medical Association. Mr. LeBlang also served as a member of the Ethics Task Force of the National Board of Medical Examiners.
Mr. LeBlang is a Past President of the American College of Legal Medicine (ACLM).  He has been a Fellow of the ACLM since 1991, and in 2007, he received the ACLM Gold Medal Award in recognition of his outstanding contributions to the field of legal medicine. Mr. LeBlang has served as chair of the American Bar Association Medicine and Law Committee (Section of Tort and Insurance Practice), the Illinois State Bar Association (ISBA) Standing Committee on Continuing Legal Education, the ISBA Health Care Section Council, and the ISBA Standing Committee on Inter-professional Cooperation. He also served as founding chair of the ISBA Standing Committee on Bar Publications.  Mr. LeBlang is a recipient of the ISBA Board of Governors Award for exemplary service to the legal profession. 
In 2006, SIU School of Medicine established the Theodore R. LeBlang Distinguished Lectureship in Law and Medicine in recognition of Mr. LeBlang's career contributions to the study and teaching of issues at the interface of law and medicine. These annual lectures have showcased a number of exceptionally talented commentators. Mr. LeBlang is also a recipient of the School of Medicine Golden Apple Award for outstanding teaching.
Mr. LeBlang holds membership in the American Bar Association and the Illinois State Bar Association.  He has written and spoken extensively on various issues in health law and legal medicine and is co-author of The Law of Medical Practice in Illinois (Second Edition), published by West Group.
Research Interests
Privacy and Confidentiality in the Physician-Patient Relationship
Informed Consent
Legal and Ethical Issues in Clinical Research
Tort Reform || Medical Malpractice Litigation
Curricular Topics
Health Care Law
Medical Malpractice
The Physician as Expert Witness
Degrees and Granting Institutions
JD, University of Illinois College of Law
BA, Pennsylvania State University
School: 
University of Illinois College of Law; Pennsylvania State University