Theodore R. LeBlang Distinguished Lectureship in Law and Medicine
On April 30, 2006, after 31 years of service, Professor Theodore LeBlang retired from the Southern Illinois University School of Medicine. During that time, Professor LeBlang was the mainstay of the Law and Medicine teaching program for every class of students who have graduated from the school since its inception in 1975.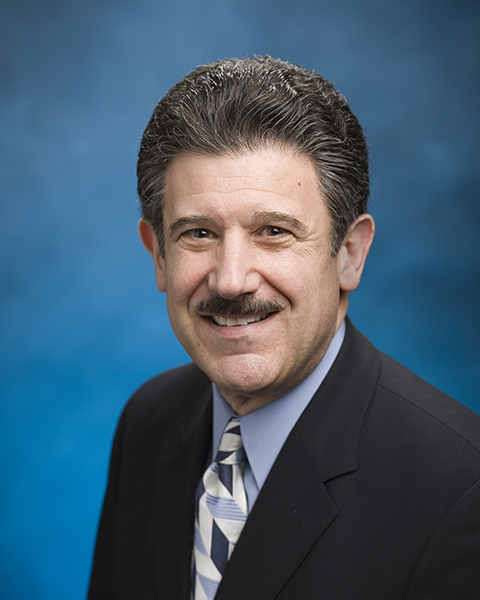 In honor of his retirement, the SIU School of Medicine has established the Theodore R. LeBlang Distinguished Lectureship in Law and Medicine. This lectureship will carry forward Professor LeBlang's legacy of creative, timely, and accessible education highlighting important issues at the interface of medicine and law. 
Ted LeBlang's unique contributions to medical student education at SIU have been highlighted by many graduating classes. Twice he was asked to deliver the invocation at commencement ceremonies. He was selected as the Commencement Speaker by the Class of 1996. And he was named the recipient of the Golden Apple Award for teaching excellence in 2000, an honor he often cites as the capstone of his teaching career.
Professor LeBlang's lectures were characterized by his dramatic flair and his ability to make the law relevant to medical students. Few can forget his ability to cross-examine himself in order to demonstrate the finer points of the physician's role in the administration of justice. Most remember the Mock Trial -- his carefully crafted re-enactment of Darling v. Charleston Memorial Hospital -- as a high point in the medical school curriculum.
His commitment to Law and Medicine is singular, as evidenced not only by his active teaching role in the SIU curriculum, but also through his stewardship of the six-year M.D./J.D. Dual Degree Program with the SIU School of Law. That commitment has been further recognized by Professor LeBlang's work on the national scene -- as editor of the prestigious Journal of Legal Medicine from 1981-2003; as one of the only lawyers ever elected to serve as president of the American College of Legal Medicine; and as the lead annotator of the AMA Council on Ethical and Judicial Affairs Code of Medical Ethics: Current Opinion with Annotations.
Professor LeBlang's career has been remarkable, touching students and influencing the content of law and medicine curricula nationwide for more than three decades.
Contact Penny White for more information.