2019 Lecture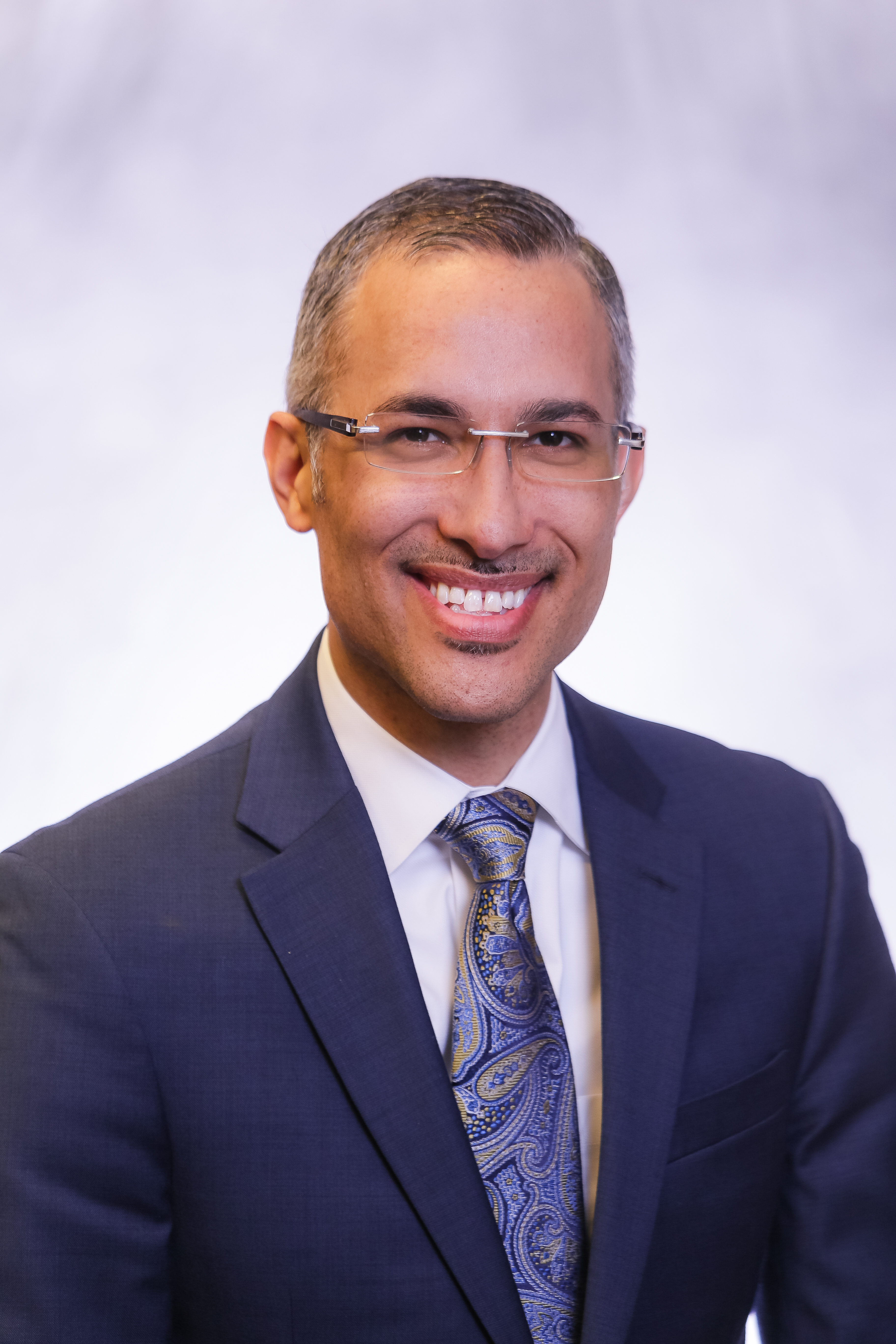 Daniel E. Dawes, J.D., was the 2019 Theodore R. LeBlang Distinguished Lecturer. His presentation was entitled: The Future of Health Equity in America.  Dawes is a nationally recognized leader in the movement to advance health equity among under-resourced, vulnerable, and marginalized communities. An attorney, scholar, and health policy expert, Dawes serves as the Senior Advisor and General Counsel to the Satcher Health Leadership Institute at Morehouse School of Medicine in Atlanta, Georgia, and as an Associate Professor of Complex Health Systems at the H. Wayne Huizenga College of Business and Entrepreneurship at Nova Southeastern University in Ft. Lauderdale, Florida. A published expert on health reform and health equity, Dawes is the author of 150 Years of Obamacare. He is also editor of the Johns Hopkins University Press special book series, Health Equity in America, and author of a forthcoming book, The History of Health Equity in America: A Closer Look at the Political Determinants of Health.
---
2018 Lecture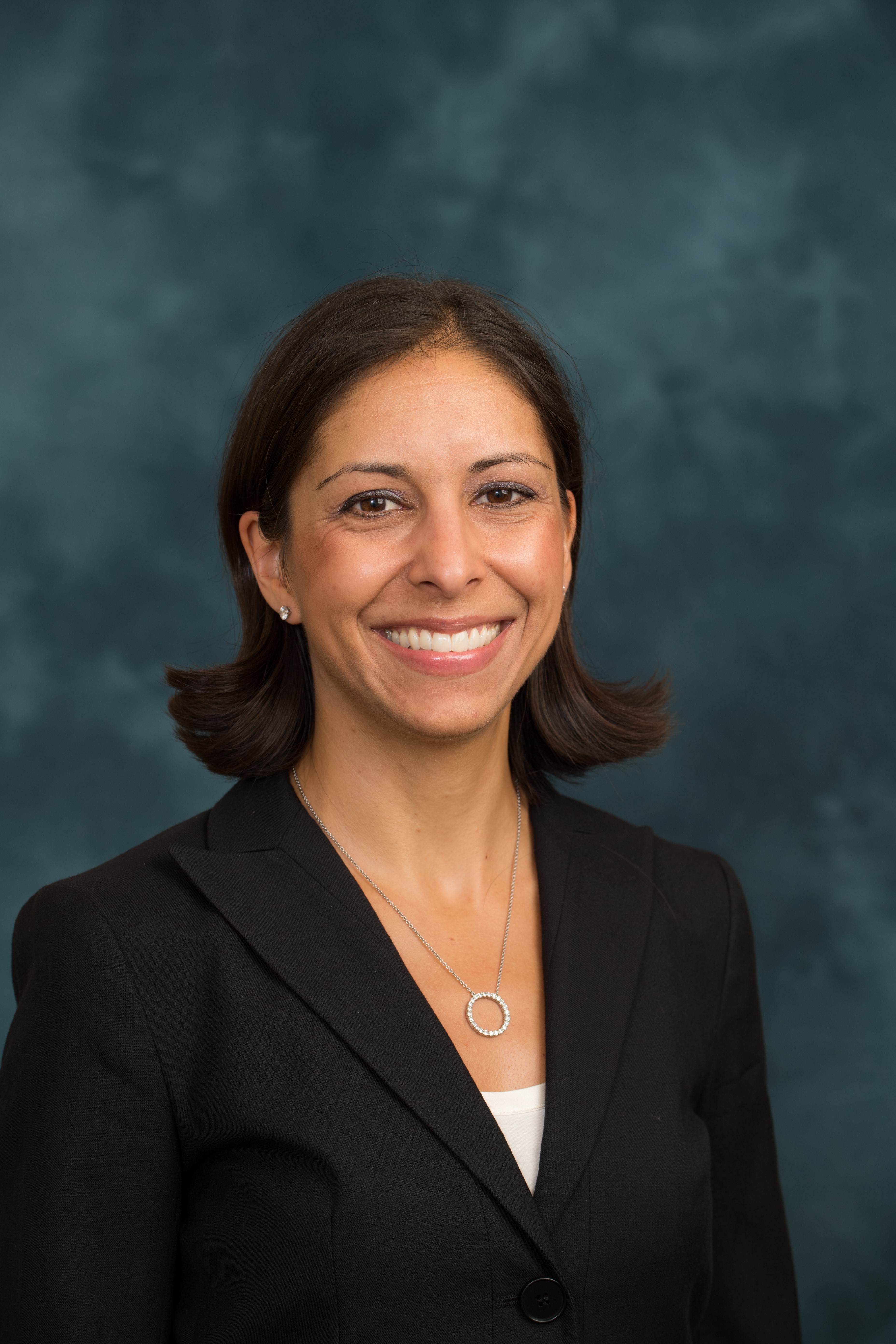 Rebecca L. Haffajee, J.D., Ph.D., M.P.H. was the 2018 Theodore R. LeBlang Distinguished Lecturer. Her presentation was entitled: Using the Law to Tackle the Opioid Crisis. Haffajee is an Assistant Professor in the Department of Health Management and Policy at the University of Michigan School of Public Health. She received her law degree from Harvard Law School and a Masters in Public Health from the Harvard School of Public Health. She also received a Ph.D. in Health Policy, with concentration in Evaluative Science and Statistics, from Harvard University. Before joining the faculty at the University of Michigan School of Public Health, she practiced law as a health care associate at the firm of Ropes & Gray, LLP. She also served as a Law Fellow at the O'Neill Institute for National and Global Health Law at Georgetown University Law Center. Her publications may be found in J.A.M.A., the New England Journal of Medicine, the Hastings Law Journal, and the American Journal of Medicine.
---
2017 Lecture
 Public Health Law 2017: National Trends was the topic of discussion at this year's grand rounds. James G. Hodge Jr., J.D., LL.M. was welcomed by the Departments of Medical Humanities and Internal Medicine as the 2017 Theodore R. LeBlang Distinguished Lecturer. Mr. Hodge is Professor of Public Health Law and Ethics at the Sandra Day O'Connor College of Law at Arizona State University. A nationally recognized expert on public health laws, Professor Hodge has authored numerous books, book chapters, and articles on various aspects of law, medicine, and bioethics, has served on nationally recognized committees, including those of the National Academies of Science, Engineering, and Medicine, and regularly publishes a column on public health law in the Journal of Law, Medicine, and Ethics.
---
2016 Lecture
Kyle Palazzolo, JD was the featured speaker for the annual Theodore R. LeBlang Distinguished Lecture titled "Insuring Equality: Removing Barriers to Health Care for the LGBT Community and People Living with HIV" held on March 1, 2016. Mr. Palazzolo is "a Staff and HIV Project Attorney in the Midwest Regional Office of Lambda Legal, the oldest and largest organization dedicated to advancing the civil rights of lesbians, gay men, bisexuals, transgender people and individuals living with HIV. He is also a lead strategist of Lambda Legal's Health Care Fairness program work." "Palazzolo's work has been recognized with the Illinois State Bar Association, Community Leadership Award; the Albert E. Jenner, Jr. Pro Bono Award; the Cook County Bar Association Presidential Award; and the Constitutional Rights Foundation, Bill of Rights in Action Award. His cases have been featured in The National Law Journal, Law360, The American Lawyer, Chicago Tribune, Chicago Sun-Times and Chicago Daily Law Bulletin. Palazzolo was also named a "Rising Star" by Illinois Super Lawyers Magazine from 2012-2014." Mr. Palazzolo is a member of the Illinois Bar.
---
2015 Lecture
As the 2015 Theodore R. LeBlang Distinguished Lecturer, Wendy Parmet, JD's topic was: Reflections on a Panic Foretold: Ebola in the US. She spoke on Tuesday, 3/10 at Grand Rounds and again to the 4th Year Medical Humanities students. Parmet is the George J. and Kathleen Waters Matthews Distinguished University Professor of Law and is a Professor of Law at Northeastern University. She directs the Northeastern University School of Law JD/MPH Program (with Tufts Univ. School of Medicine) as well as the Program on Health Policy and Law. She co-authored Ethical Health Care (Prentice Hall, 2005), Debates on U.S. Health Care (Sage Press, 2012) and is the author of Populations, Public Health, and the Law (Georgetown University Press, 2009).
---
2014 Lecture
Jan M. Kief, MD was announced as the Theodore R. LeBlang Distinguished Lecturer for the March 2014 combined Internal Medicine/Medical Humanities Grand Rounds. This year's lecture title was: Marijuana: Scientific Studies and Social Issues--What States and Healthcare Professionals Should Know. Dr. Kief, who specializes in Internal and Family Medicine in Denver, Colorado, is the Immediate Past President of the Colorado Medical Society.
---
2013 Lecture
March 26, 2013, Eleanor Kinney, JD, MPH was the Theodore R. LeBlang Distinguished Lecturer at the combined Internal Medicine/Medical Humanities Grand Rounds, where approximately 120 attending physicians, residents, medical students, and professional staff were in attendance. Kinney is the 2012 Garwin Distinguished Visiting Professor of Law and Medicne, and Dr. Arthur Grayson Distinguished Lecturer at the SIU School of Law. She brought her expertise in law and medicine to her presentation titled: The Affordable Care Act: What's in it for Physicians?
---
2012 Lecture
Dr. David Orentlicher was the speaker at the sixth annual Theodore R. LeBlang Distinguished Lecture. Dr. Orenlicher is the Samuel R. Rosen Professor of Law and Co-director of the William S. and Christine S. Hall Center for Law and Health at Indiana University's Robert H. McKinney School of Law. The lecture, held on February 28, 2012, in the Wedeberg Conference Room, Memorial Medical Center, was titled: Can Congress Make Us Buy Broccoli? The Constitutionality of the Individual Mandate to Purchase Health Care Insurance.
Dr. Orentlicher discussed the constitutional principles that govern the individual mandate to purchase health care insurance in the Patient Protection and Affordable Care Act, recognizing constitutional arguments to the U.S. Supreme Court about the individual mandate.
---
2011 Lecture
The fifth annual Theodore R. LeBlang Distinguished Lecture series was held on Tuesday, March 1, 2011, and featured speakers Ellen Lawton, J.D., and Kathleen Conroy, M.D., MSC., and their topic of Legal Disparities and Health Disparities: Connecting Health and Law in Medical-Legal Partnership.
Ellen Lawton is the executive director of the National Center for Medical Legal Partnership and assistant professor of pediatrics at Boston University School of Medicine. She is vice chair of the board of directors at Health Imperatives and is an expert in poverty law, with a focus on family law and interpersonal violence.
Kathleen Conroy is a pediatrician at Children's Hospital (CH) in Boston. She is also the medical director of the Medical-Legal Partnership at CH and an instructor of Medicine at Harvard Medical School.
---
2010 Lecture
Number four in the annual Theodore R. LeBlang Distinguished Lecture series was held on Tuesday, March 2, 2010. This year's lecture was the very topical Slogging Toward Health Reform: A View From Washington. The guest speaker was Sara Rosenbaum, J.D., Chair of the Department of Health Policy and Harold and Jane Hirsh Professor of Health Law and Policy. Ms. Rosenbaum also holds an appointment as Professor of Health Care Sciences at GW's School of Medicine and Law.
---
2009 Lecture
The third annual Theodore R. LeBlang Distinguished Lecture was held on Tuesday, March 3, 2009, with Richard A. Goodman, M.D., J.D., M.P.H., discussing From Mycobacteria to Model Laws: Medico-Legal Challenges in Infectious Disease Control. Dr. Goodman is Co-director of the Public Health Law Program, Centers for Disease Control and Prevention (CDC) in Atlanta, Georgia, and is former Editor of CDC's Morbidity and Mortality Weekly Report (MMWR) Series.
---
2008 Lecture
The second annual Theodore R. LeBlang Distinguished Lecture was held on Tuesday, March 4, 2008, with Christine Cassel, M.D., M.A.C.P. discussing Professionalism: What the Public Expects. Dr. Cassel is the President and CEO of the American Board of Internal Medicine and a recognized expert in medical ethics and quality of care.
2007 Lecture
The inaugural lecture of the Theodore R. LeBlang Distinguished Lecture series took place on February 27, 2007.The speaker was Dr. William Sage, formerly a professor at Columbia University, currently Vice Provost for Health Affairs and the James R. Dougherty Chair for Faculty Excellence in Law at the University of Texas at Augstin. Dr. Sage is a nationally known expert on medical malpractice. Dr. Sage's presentation was titled: The Wal-Martization of Health Care.