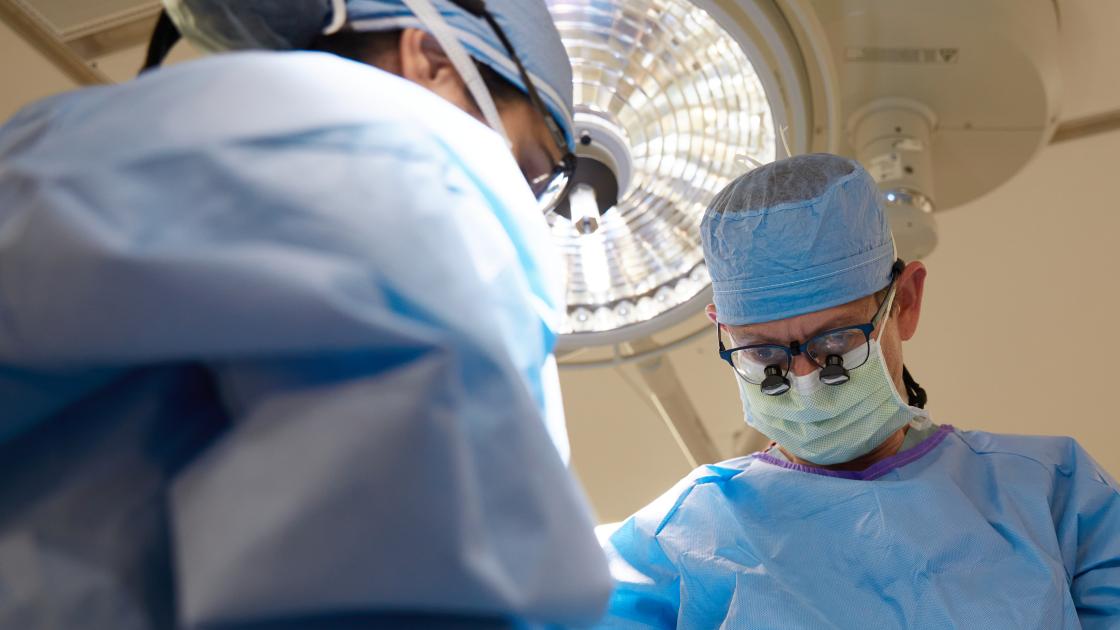 Welcome to the Division of Vascular Surgery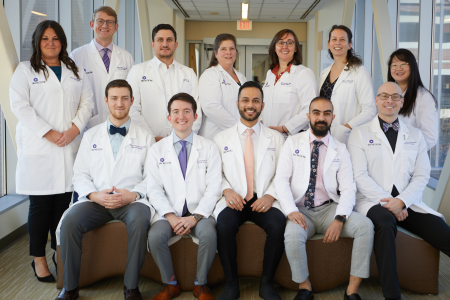 SIU Vascular Surgery is known nationally and internationally for its cutting-edge treatment of diseases of the arteries and veins throughout the body to prevent stroke, death, limb loss, and disability. The members of the Division of Vascular Surgery are SIU's only surgeons who are Board-Certified to treat vascular disease and the only SIU surgeons treating vascular disease who can offer both traditional surgical repair and minimally-invasive treatment of aortic aneurysms, carotid artery disease, peripheral vascular disease, varicose veins, and dialysis access. This distinction allows us to customize the therapeutic approach to what is best for our patients, since only we can offer all of the possible therapeutic alternatives, from the most minimally invasive techniques for those who are good candidates for them, to major surgical procedures for those who are best served by that approach.
The surgeons in SIU Vascular Surgery have been pioneers in the minimally invasive (endovascular) repair of abdominal aortic aneurysms, performing the first such repairs in Illinois as part of the FDA Clinical Trial that led to approval of the first of these devices in 1999. The division has a rich history of providing similar cutting-edge therapies to the patients of central and southern Illinois years before such therapies attained FDA approval and became more widely available, allowing our patients to benefit from these technological advances well before others in the region. Included among such investigatory trials of emerging technologies that we have been involved in are minimally invasive (endovascular) repair of thoracic aortic aneurysms and thoracic aortic trauma to save lives, carotid artery stenting to prevent stroke, and stem-cell therapy to help save limbs when all other treatment options have been exhausted.
SIU Vascular Surgeons have written numerous scientific articles and book chapters about these devices and techniques and regularly present our findings at national and international scientific meetings. Furthermore, as professors at Southern Illinois University School of Medicine, our faculty members participate in the education of medical students, surgery residents, and vascular surgery residents to train the next generation of Vascular Surgeons enrolled in our highly sought after ACGME-approved Vascular Surgery residency training program. As further testimony to our expertise in the field, the SIU Vascular Surgeons participate in writing and administering the national examinations that Vascular Surgeons are required to pass to attain Board Certification in Vascular Surgery, as well as the self-education exercises that Vascular Surgeons are required to participate in every three years to maintain their Board Certification.
Offering comprehensive treatment of vascular disorders is meaningless if you are not able to diagnose the conditions properly in the first place. SIU Vascular Surgeons established, and still direct, the diagnostic Non-Invasive Vascular Laboratories at Springfield Memorial Hospital and are responsible for the development of many of the tests in widespread use to diagnose vascular disease across America today. Members of the SIU Vascular Surgery have held leadership positions in several of the Vascular Surgery professional societies and governing boards in American medicine and continue to remain active as leaders in our field. We are proud to offer world-class vascular care here in the heart of central Illinois.