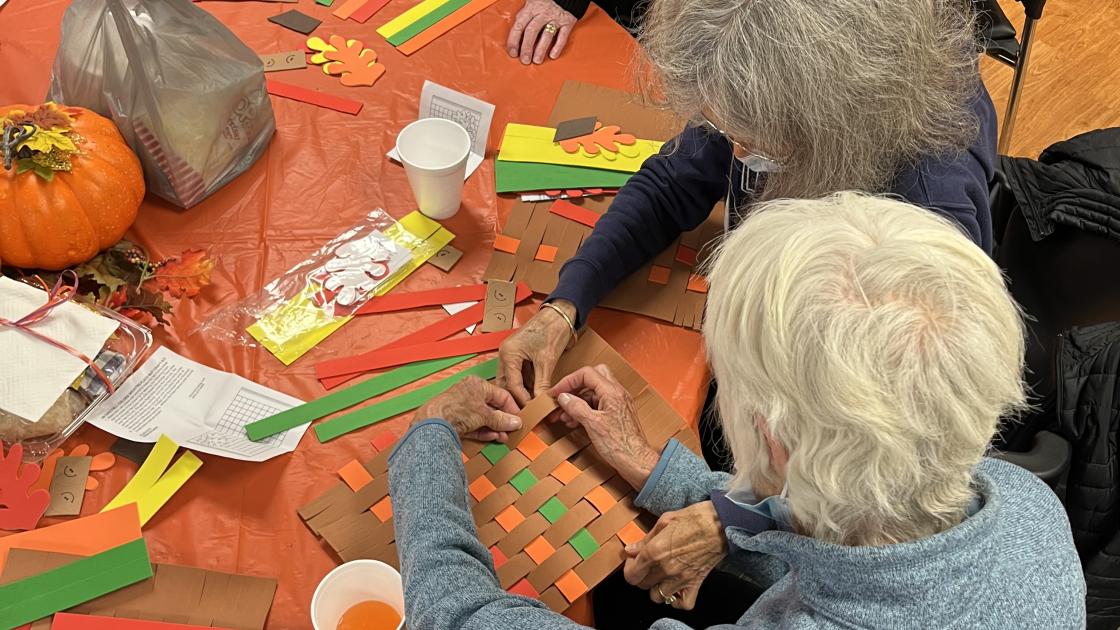 Minds in Motion
Exercise the body, mind and creativity through a number of activities
Exercise, create, and explore using all five senses.
Minds in Motion is an evidence-based program, designed for persons experiencing memory loss or dementia. The goal is to improve or maintain mental, physical and emotional well-being, using all five senses in a variety of activities. Sessions are held twice a month and each session has a different theme to help keep the program fresh. Activities include:
Brain games
Creative activities
Art
Music
Socialization
Chair yoga
The Minds in Motion programs are between three and four hours, and allow respite for caregivers if they choose. Caregivers are welcome to participate as well! 
Where is the program held?
There are two sessions for Minds in Motion:
Illinois Presbyterian Home Communities, 2005 W. Lawrence Ave., Springfield
NAACP, 801 S. 11th St, Springfield
For more information, contact:
217.545.7204
care@siumed.edu
Minds in Motion photos