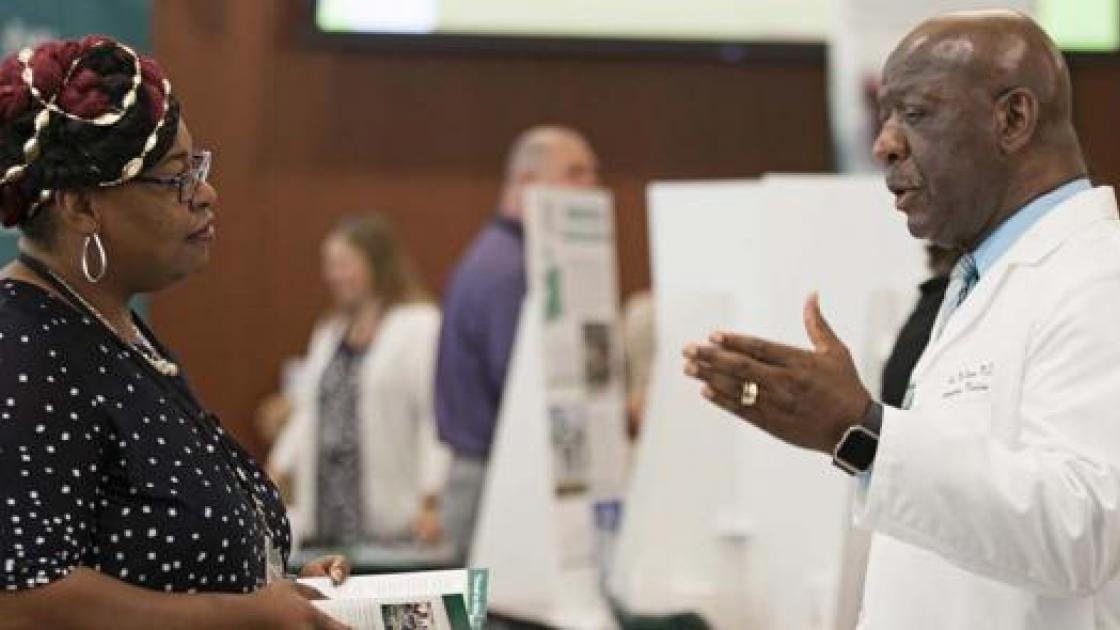 Learning from Teaching is a means of awarding AMA PRA Category 1 Credit™ to faculty members engaged in teaching, supervising, precepting, or evaluating medical students and residents. The AMA Council for Medical Education has approved the awarding of AMA PRA Category 1 Credit™ for such activities.
Both the AMA and ACCME have established definitions of Learning from Teaching as a means to acknowledge what most academic medical centers have known for a long time — faculty members learn from their hours of preparation for encounters with learners in UME and GME.
Guidelines for Learning from Teaching Credit
Physicians with a faculty appointment to SIU School of Medicine may be awarded AMA PRA Category 1 Credit ™ (CME credit) for learning associated with teaching medical student, residents, and fellows.
The credit for learning from teaching only applies to teaching medical students/residents/fellows in SIU School of Medicine ACGME-approved programs.
If you teach the same content more than once, even to a different 'audience', you may claim credit only once.If you undertake new learning, even on a previous topic, that becomes a "new" learning/teaching combination eligible for credit.
The credit awarded will be in a 2:1 ratio, with 2 AMA PRA Category 1 credits™ awarded for every 1 hour spent in the teaching activity.There must be new learning acquired by the physician in preparation for the teaching activity to claim CME credit for the teaching activity.The credit is awarded based on time spent on the teaching activity, not in time spent acquiring new knowledge in preparation for the teaching activity.
The form of teaching activity can be in various formats, including lectures, clinical clerkships, or bedside teaching.
Physician time spent on a teaching activity in which no new knowledge was acquired in preparation for that activity is not able to be claimed as CME credit for learning from teaching.
To receive this credit, physicians must submit the completed form Learning from Teaching form. (Report only your teaching time; do not include your learning time.) The SIU SOM Office of CME will calculate the amount of credit you will be awarded based on the information submitted. Incomplete submissions will not be processed.
Faculty members must complete a new form for each learning event, and the form must be submitted within 60 days of the learning event.
Physicians may not receive credit for any teaching activity in which they have a commercial conflict of interest.
The Office of CME may request documentation of teaching time, such as a syllabus or rotation schedule.
The Office of CME may request verification from the Course Director, Program Director, Clerkship Director, Chair, Division Chief or designee.
FAQ: Learn more about earning Learning for Teaching credit at the Association for American Medical Colleges.