About
Project ECHO (Extension for Community Healthcare Outcomes) transforms the way rural, underserved communities learn and share knowledge. Coordinated by Southern Illinois University School of Medicine and the Illinois Health and Hospital Association, the SIU ECHO provides a virtual network for experts to mentor and share their medical expertise.
Originally launched in 2003 at the University of New Mexico Health Science Center, Project ECHO has grown into a national model of telementoring that addresses more than 100 complex health conditions. The ECHO modelTM does not provide care to patients, but, rather, it provides front-line clinicians with the knowledge and support they need to treat patients with challenging conditions, including opioid addiction and hypertension.
Why join?
As an ECHO participant, you'll acquire new skills and competencies to better manage patients with complex health conditions. You'll also become part of a growing national community of health care providers dedicated to expanding healthcare access, reducing disparities, improving quality, safety and efficiency, and promoting consistency in care and practice. The ECHO Model uses technology to leverage scare resources, share best practices and teach participants how to better evaluate and monitor outcomes.
Participants can also earn continuing medical education credits: up to 8 for the Hypertension ECHO and up to 10 for the Opioid ECHO.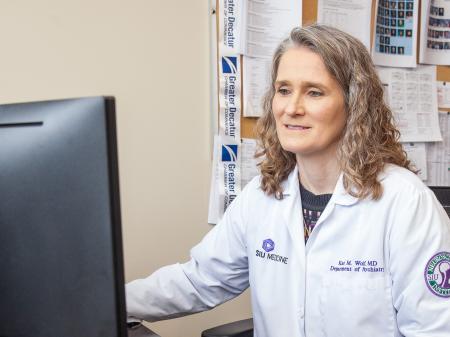 ECHO calendar
| | | |
| --- | --- | --- |
| Series | Date | Registration Link |
| Memory and Aging: Geriatric Depression in Dementia | Monday May 15 | Sign up here |
| Opioid: Pain Alternative to Opioids | Tuesday May 16 | Sign up here |
| Asthma: Asthma Medications: Novel Agents | Friday May 19 | Sign up here |
| Community Health Worker Technical Call | Tuesday June 6 | Sign up here |
| Opioid: Foods and Nutrition Related to Opioids | Tuesday June 6 | Sign up here |
| Memory and Aging: Disaster Planning | Monday June 12 | Sign up here |
| Asthma: Transitions of Care, Stabilizing Asthma, and Reducing Readmissions | Friday June 16 | Sign up here |
| Opioid: Communicate with patients about Opioids | Tuesday June 20 | Sign up here |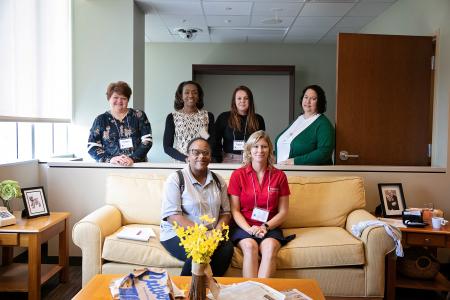 Sign up
Join the next ECHO cohort! New classes begin every 4-6 months. To get started, please answer a few questions for us.