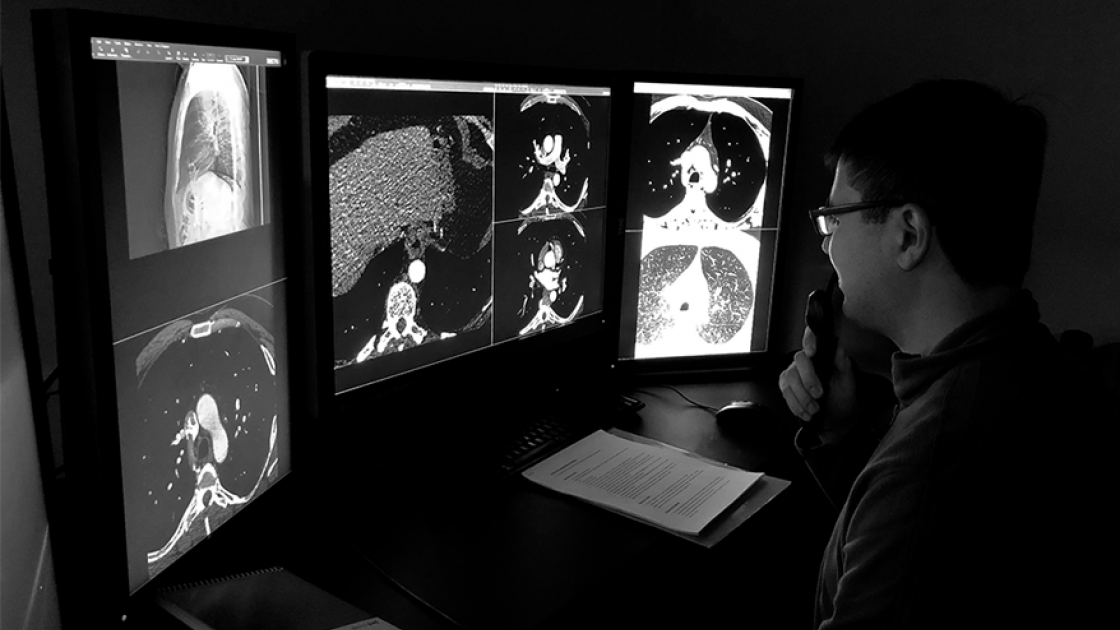 About Diagnostic Radiology Residency
Welcome to our program
The Diagnostic Radiology Residency program at the Southern Illinois University School of Medicine provides the education and experience necessary to become a skilled general diagnostic radiologist. The program provides exposure to all imaging modalities and emphasizes all subspecialties of radiology including interventional radiology, cardiothoracic imaging, neuroradiology, nuclear medicine, pediatric imaging, and women's imaging. The radiology departments at the affiliated hospitals, Springfield Clinic, Memorial Health, and HSHS St. John's Hospital, comprise the physical facilities of the program. 
Both hospitals are Level 1 Trauma Centers and comprehensive stroke centers. St. John's Children Hospital is home to Level 3 NICU care and PICU services. SIU Simmons Cancer Institute is a leader in oncologic care and research. We have an excellent medical community in which Sangamon County has the most physicians per capita of any county in Illinois and one of the highest in the country. 
The radiology departments at the affiliated hospitals have 41 faculty members. The size of the program combined with a large number of faculty ensures extensive contact between residents and faculty. Our board-certified faculty are highly trained and committed to the education of our residents.  Our noon conferences follow an ABR core curriculum-type model which are covered every two years. 
The SIU School of Medicine serves over 2 million people in over 60 counties in central and southern Illinois. SIU currently has over 290 medical students, 30 individual residency and fellowship programs, and over 350 resident physicians and fellows. Those numbers are growing every year.
We hope you consider us as you anticipate beginning your career in radiology. If you have questions about our residency program after exploring our website, contact Shannon Boxman at 217-814-5178.