Welcome from the Diagnostic Radiology Residency Chair
The SIU radiology department is composed of two private practice radiology groups - one based at HSHS St. Johns Hospital and the other at Memorial Medical Center. Both of these radiology groups share an affiliation with SIU School of Medicine. We have a wide area of coverage throughout Central and Southern Illinois. There are over 40 radiologists employed by both groups with over 500,000 radiology exams performed per year. This provides tremendous educational opportunities for medical students and residents. With the large size of both groups we are able to maintain excellent subspecialty coverage in all areas of radiology. The extensive caseload provides an abundance of teaching material and research opportunities. In addition, the hybrid combination of private practice radiology and academics has allowed us a significant recruitment advantage for staff radiologists. This has ensured that we are able to recruit and maintain quality radiologists in both radiology departments.
The SIU Department of Radiology is actively involved in medical student education and research, and it has an outstanding residency program.
Our SIU medical student education includes a comprehensive case-based curriculum for the second-year medical students and radiology electives for fourth-year medical students. The second-year medical student curriculum was created specifically for Southern Illinois University School of Medicine. The goal of this curriculum is to utilize imaging to integrate anatomy, physiology and pathology with the clinical practice of medicine and surgery.
I am proud of the research being done at our institution. This includes research in many aspects of clinical radiology. 
The Radiology Residency Program at SIU has had a long history of producing outstanding radiologists. Our recent residents have been successful in obtaining fellowship positions at John Hopkins, Duke, Washington University, University of Michigan, Medical College of Wisconsin, and University of Chicago.  We are fortunate to have Vincent Zata, MD, program director, and Marissa Blitstein, associate program director. They are outstanding advocates for residents and resident education. Please see his welcome message for more details about our radiology residency program.
Image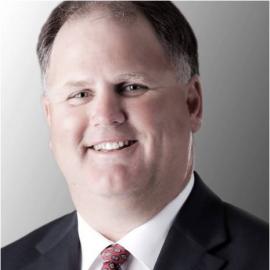 Sincerely,
Scott Long, MD, FACR
Chair, SIU Radiology