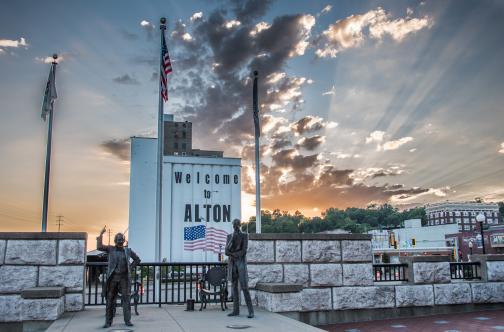 Visiting Alton
From the Visit Alton website:
"Alton's location along the mighty Mississippi River made it a sought-after location for businesses and settlers in its early years. At one time, the riverfront community rivaled St. Louis as a river port for trade and commerce.
While thriving as a river community, the city also saw its share of tragedies. Abolitionist, newspaper publisher and Presbyterian Minister, Elijah P. Lovejoy, was murdered while defending his printing press along the river in 1837, the same year Alton was incorporated as a city.
Abraham Lincoln spent time in Alton as a young lawyer and later as a candidate for U.S. Senator debating Stephen A. Douglas along the banks of the river, which redefined our political election process and also fueled the fire for the civil war.
Today, Alton is known as the home of Robert Wadlow, who stood at 8-feet 11.1 inches tall at his death in 1940. Jazz legend Miles Davis made Alton the birthplace of cool when he was born in the city. Now, the only outdoor statue of Miles Davis on the North American continent celebrates Alton's downtown entertainment district and live music scene.  One of the most recognized bars in the world, Fast Eddie's Bon Air, brings young and old alike to the city as does Old Bakery Beer Company, an organic craft brewer, the first riverboat casino in the Midwest, and an amazing riverfront amphitheater."
Check out the Visit Alton website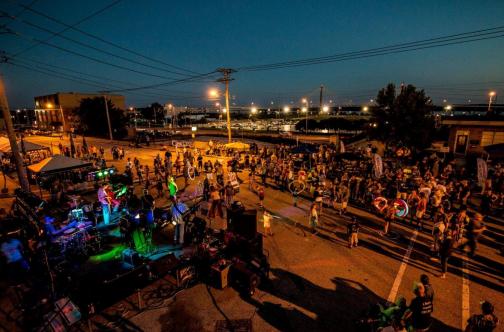 Alton Main Street
Alton Main Street works tirelessly to promote our wonderful city and thriving local businesses!  Their website has lots of great information from upcoming events to real estate.
From the Alton Main Street website:
All over the country, towns and cities are looking back to their traditional downtowns as great places to work, play, live and shop! Here in Alton, we are blessed with a unique turn of the century riverfront streetscape that has offered all those options for a long time.
Our unique and vibrant downtown has so much to offer. Downtown residential units offer captivating river views and a walkable lifestyle. Shopping options range from quality lifestyle shops to contemporary fashion. We've always been known as the place to party, and more fun bars and new restaurants are opening up all the time. Our artistic community is thriving, with public art and our wonderful arts center.  It's no wonder Alton was voted "Best Hidden Gem on the Mississippi"!
Visit the Alton Main Street website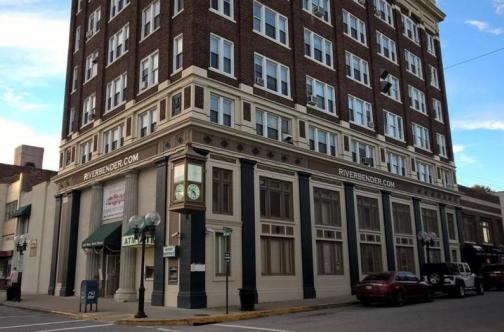 Riverbender Community Center
The Riverbender Community Center is an untapped resource of awesomeness.  Want to play laser tag in an old bank vault, do yoga on a rooftop garden, or country line dance?  There's a little bit of everything and definitely something for everyone!  The core mission of the Riverbender Community Center is its dedication to our community's youth and making sure they have a safe place to hang out and lots of activities to keep them busy.  The center is always looking for volunteers and open to any ideas that will entertain the kids and utilize the center's amazing 15,000 square feet of space!
From the Riverbender Community Center's website:
"The RiverBender.com Community Center maintains a safe place for teens to hang out with their friends and provides the opportunity to make new ones in a place that is free from the outside influence of alcohol, drugs, and tobacco. The Center's focus and No. 1 goal is to provide youths the chance to be themselves while experimenting with new ideas, new technology, games, and through social, educational, and entertaining activities."
Visit the Riverbender Community Center website