Blessing Hospital and the former St. Mary's Hospital sponsored the SIU Quincy Family Medicine Residency from 1979 until 1993. Blessing Hospital now operates both hospital campuses and continues as the sole sponsor of the residency program.
Blessing Hospital is a 340-bed facility, which in 2015, added a $70 million patient care addition – the Moorman Pavilion. The Blessing Hospital 11th Street Campus has served the people of the Quincy area since 1875. This campus is a 340-bed health care facility in which acute medical services are concentrated, including medical, surgical, pediatric, obstetric, emergency care, skilled nursing, and rehabilitation. This includes all intensive care units, coronary care unit, Level II trauma center and poison control center.

Diagnostic and therapeutic technologies are state-of-the-art and provided to a largely rural 20 county area by Blessing Hospital. The 11th Street campus houses the area's renal dialysis center, offers complete cancer chemotherapy and radiation services and provides full cardiac care services, including state of the art cardiac catheterization, cardiac electrophysiology, and cardiac surgery abilities. Diagnostic imaging services include digital subtraction angiography, fourth generation CT scanner, MRI and nuclear SPECT imaging. A complete Cancer Center offers the latest in cancer treatment. An updated Emergency Room offers helicopter transport to and from Blessing Hospital, as well as a CT scanner in the Emergency Room, private exam rooms, state of the art trauma rooms, and nurses' station. Blessing Hospital blends the best of the care and compassion of community hospitals with the latest medical technology. Blessing Hospital is the area leader in the development and implementation of innovative hospital and home health services.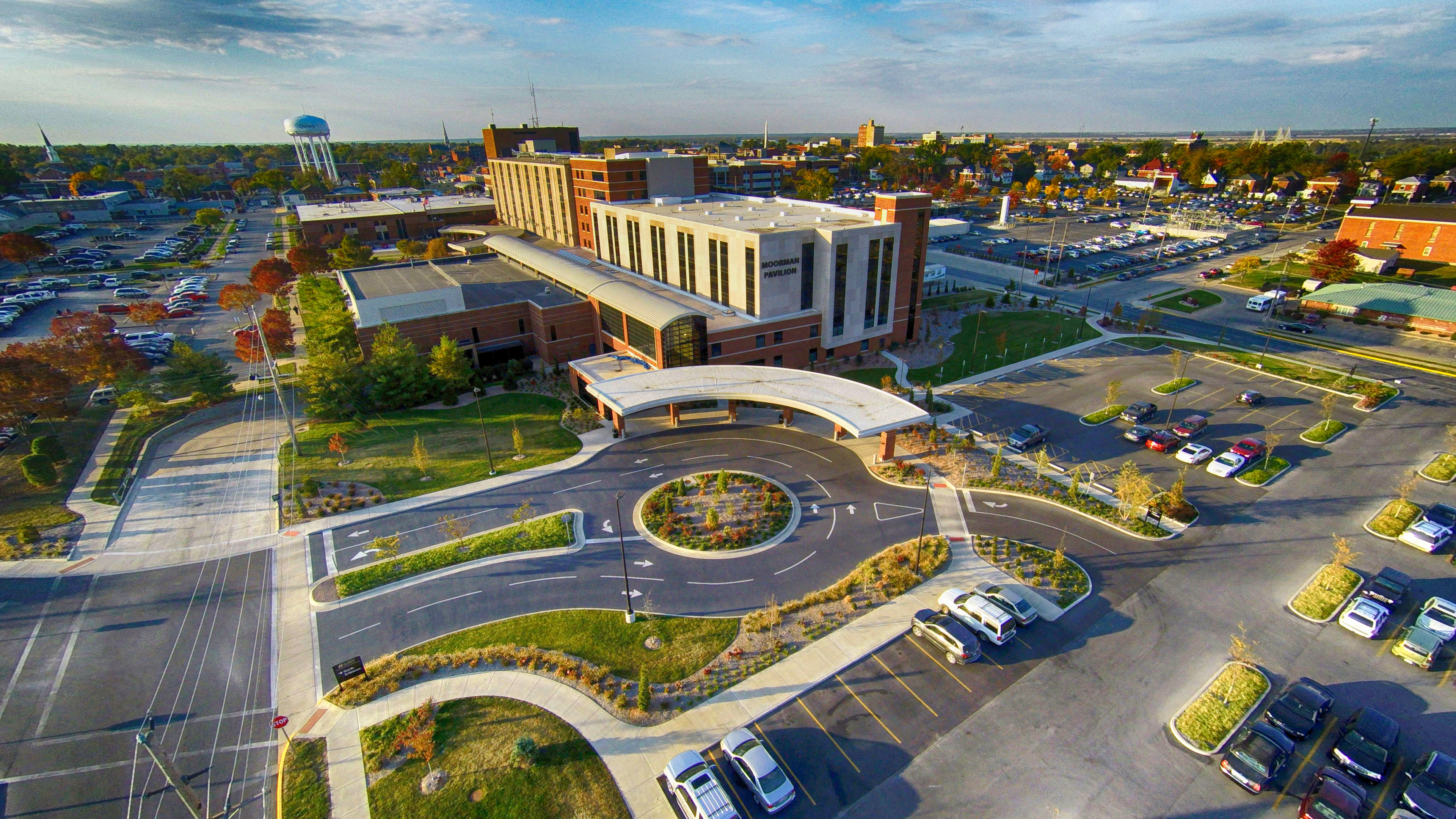 Blessing Hospital also serves terminally ill patients through the Blessing Hospice and sponsors many support groups for those affected by a variety of medical and emotional illnesses. In addition, the Community Health Department of Blessing Hospital offers parish nursing, adult day care and home care support and skilled services for area residents.
Blessing Hospital is dedicated to medical education. In addition to the Family Medicine Program, Blessing Hospital sponsors the Blessing-Rieman College of Nursing. There is also training for other ancillary services, including laboratory, radiology technology, paramedic and EMT programs. The residents' call room on the third floor of the hospital, includes a lounge area with kitchenette, sleeping room, and private shower facilities.
Blessing Hospital's Oak Street Campus houses the employee fitness center, which is open for resident use, as well as many administrative and IT support services. 
 
Blessing Hospital is part of a family of corporations which include Blessing Affiliates, the Blessing Foundation, Denman Services and Blessing Corporate Services.