Life in Quincy
Fun Fact: Forbes Magazine ranked Quincy number eight for Best Small City to Raise A Family. Check out the article here. Below, we have listed some of the top local resources that can paint a picture of life in Quincy.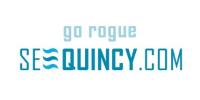 Quincy Convention and Visitors Bureau Welcome to the small city with big "firsts". Quincy's distinctive tapestry of past and present weaves the story of cultural and historic milestones as well as contemporary visionaries creating new experiences to ignite your senses. Architectural marvels, culinary wonders, and nature's evolving backdrop along the grandest river in America are yours for the taking. Learn more, here.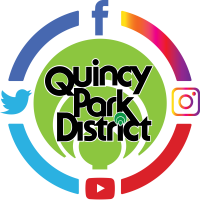 Experience the Quincy Park District! The Quincy Park District maintains a spectacular public park system and offers many programs, classes and activities that enhance people's lives. Learn more at the Park District's webpage. You can also visit the QPD YouTube page to learn more about the Bill Klingner Trail, mountain biking opportunities, nature trails, and lots more!  

The District is a non-profit volunteer-driven organization devoted to the growth, preservation, and economic vitality of downtown, creating a sense of place in The Heart of Quincy, Illinois. The District strives to develop programs that provide assistance to existing businesses and attracts our community to local events and shops. A group of concerned business owners began The District's mission over 30 years ago and have continued to promote the area as a shopping and business district. Today, The District is the premier destination for dining, entertainment and shopping. The District joined the Illinois Main Street Program which supports communities that are working to bring prosperity to their older and historic downtowns and commercial districts. The organization also hosts public community events such as Blues in the District, Feast, Light the Park and so much more. Learn more here.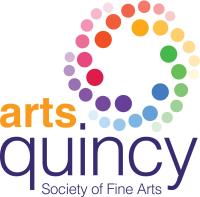 Quincy is home to America's First Arts Council, Arts Quincy. The organization is celebrating its 75th anniversary in 2022. Arts Quincy works to increase access and awareness of the fine arts in Adams County, Illinois. Quincy and the surrounding area have a vibrant arts scene that offers something for everyone including visual arts, music, history and humanities, arts education and much more! Learn about Arts Quincy and its 55 nonprofit arts organizations at artsquincy.org. View the calendar of events to see what is coming up and read the latest issue of Arts Quincy Magazine with feature stories, in-depth profiles, events and more!  View the arts and culture directory here. Check out the current magazine here.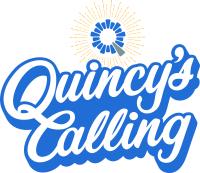 Great River Economic Development Foundation (GREDF) promotes the "Quincy is calling" Campaign. You can go to www.quincyscalling.com and find information about moving here, and living here. You'll also find testimonial videos from people who have lived here, tours of housing and a "Q&A" about our school system. Learn more about Quincy's relocation incentive here. Prospective residents can also view the relocation guide. A newcomer's guide is also available for Residents who have matched!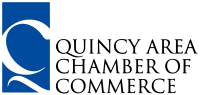 The Quincy Area Chamber of Commerce is a voluntary partnership of businesses and professionals working together to build a healthy economy and improve the quality of life in our community.  The Chamber's mission: The Quincy Area Chamber of Commerce shall promote activities and identify solutions that meet member needs and enhance the business climate and economic well–being of the Quincy Area. Chamber opportunities include Monthly Networking Events, Golf Tournaments, Collaborative Lunch and Learns Sessions, Women Empowered Network, Young Professional Group, Business Mentorship through SCORE, Shop Local Initiatives, Local Job Postings, Member to Member Benefits and much more! Learn more at the Chamber's website.